May 20, 2016: Here are four stocks trading with heavy volume among 32 equities making new 52-week lows in Friday's session. NYSE advancers led decliners by more than 3 to 1 while Nasdaq...
5 years ago
Last Updated: 1 year ago
The top analyst upgrades, downgrades and initiations seen on Friday morning include Aflac, Applied Materials, Dick's Sporting Goods, Gap, Noble, Teekay Tankers and Urban Outfitters.
5 years ago
Last Updated: 2 years ago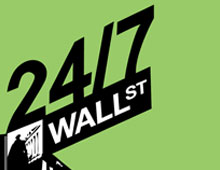 With Shanghai posting a massive rally, there are many big stocks on the move that trade in the United States that are really Chinese outfits.
6 years ago
Last Updated: 6 years ago