The top analyst upgrades, downgrades and initiations seen on Monday include Abbott Labs, Avon, Caesars, Comcast, Rowan, UnitedHealth and Vonage.
2 years ago
Last Updated: 1 year ago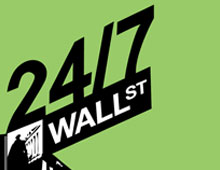 With about 20 minutes to go into the close and on one ugly day, we have the DJIA down nearly 300 points, the NASDAQ down almost 40 points, and even the S&P 500 down over 35 points. We have...