Selecting the most important people in a given year is admittedly a subjective exercise. One person's list of important people of 2018 is not likely to match another's. Even so, 24/7 Wall St. has...
2 years ago
Last Updated: 1 year ago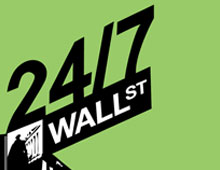 Source: thinkstockHere are today's five biggest gaining stocks at closing:Crossroads Systems Inc. (NASDAQ: CRDS) is up 32.1% at $3.85.OCZ Technology Group Inc. (NASDAQ: OCZ) is up 21.2% at...
8 years ago
Last Updated: 1 year ago