The U.S. Commerce Department put out a list of Chinese and Russian companies with "military end users" for purposes of the "military end user" control. They are considered...
7 months ago
Last Updated: 7 months ago
Tuesday's top analyst upgrades, downgrades and initiations included Albermarle, Amgen, Applied Materials, Biogen, CRISPR Therapeutics, CrowdStrike, CSX, Kroger, Slack, Teva Pharmaceutical and Xerox.
1 year ago
Last Updated: 1 year ago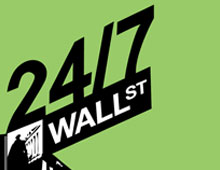 Convio, Inc. has filed to come public via an IPO under the proposed ticker "CNVO" on NASDAQ. This Austin, Texas-based NPO software and service operator has a pretty impressive...