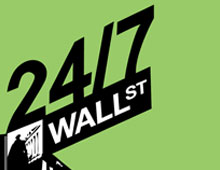 Source: ThinkstockIn the world of bitcoin, blockchain and cryptocurrency trading, there has been a story that went from rags to riches and back to rags in a pretty short time. The underlying...
3 years ago
Last Updated: 3 years ago
Here are the major short interest changes as of December 29, 2017, around some of the more well-known and speculative crypto stocks.
3 years ago
Last Updated: 1 year ago
When it comes it bitcoin, there are two seemingly contradictory issues to consider. The first is that cryptocurrencies are here to stay. The second is that the recent price action has all the classic...
3 years ago
Last Updated: 1 year ago