Monday's top analyst upgrades and downgrades included Automatic Data Processing, Angi, Chipotle Mexican Grill, Ecolab, Honest, PG&E, Seagate Technologies and Sonos.
1 month ago
Last Updated: 12 days ago
New research discusses links between diet and cancer risk for Americans.
2 years ago
Last Updated: 1 year ago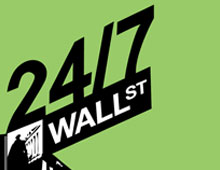 Several states regulate the consumption of soft drinks in schools. The action does not work if the goal is to lower overall drinking of these products. Young people just buy their sugary drinks...