Tesla Wants to Sell Cars at a Discount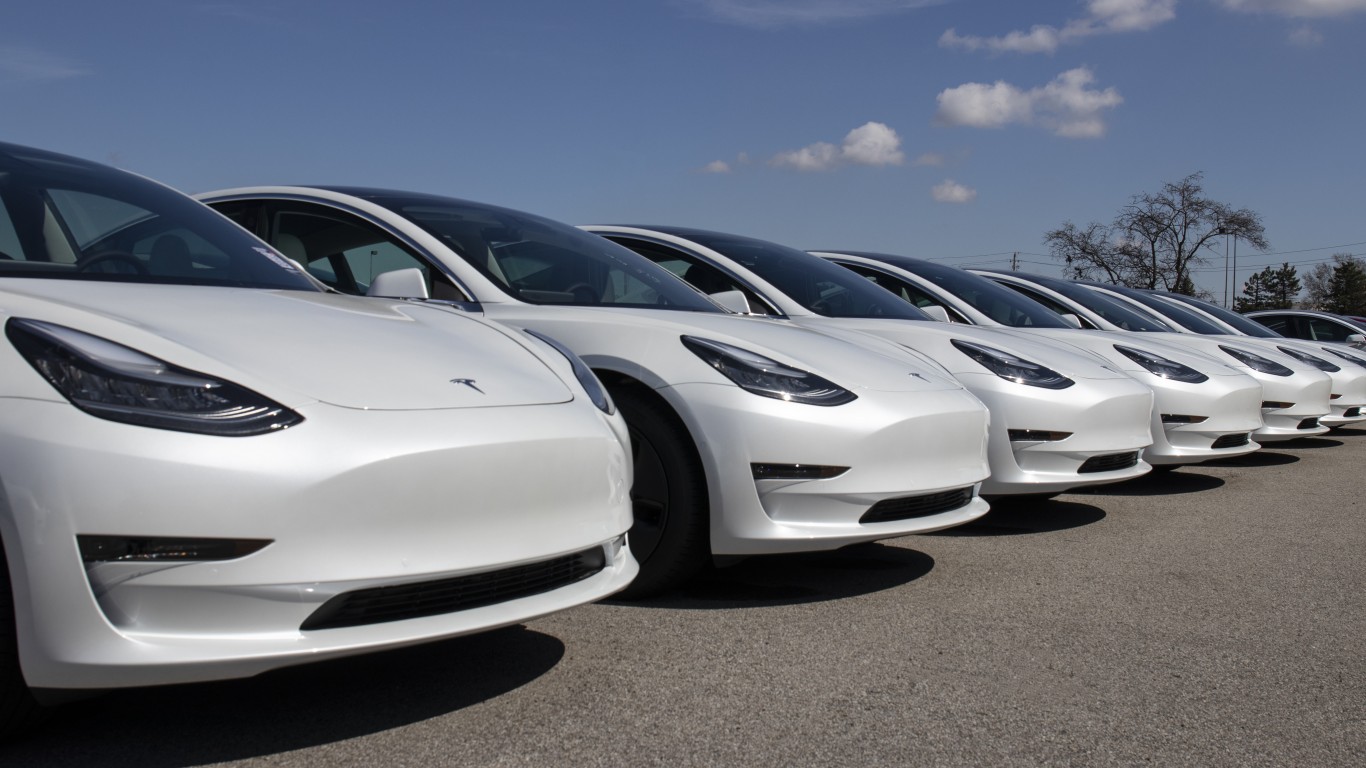 Tesla Inc. (NASDAQ: TSLA) wants to sell you a car at a discount. It has made the sixth cut in prices of its vehicles since the start of the year, which is a dizzying pace. As he balances profit against market share, founder Elon Musk has decided that market share will win for now. (These 15 cars hold their value the longest.)

According to Reuters, "The Elon Musk-led company has cut U.S. prices of its base Model 3 by 11% so far this year and that of its base Model Y by 20%." It is hard to believe that, at this level, the cuts will not eat deeply into margins.

Musk has made a decision that will have repercussions for years. He may make Tesla less profitable well into the future. He also may guarantee Tesla keeps its position at the top of the electric vehicle (EV) market as it is besieged by almost every major car manufacturer globally. The competition has cumulatively spent tens of billions of dollars to muscle their way into the market.

Tesla sold a remarkable 400,000 cars in the first quarter. Ford and General Motors sold less than 20,000 each. If Tesla can maintain anything close to that gulf, some of the money that large car companies have spent will be lost. All companies' sole advantage is the expectation that most of the new cars sold in the world in the next decade or two will be EVs. This trend is supported by mandates from some national governments to drive EV adoption aggressively.

Tesla virtually created the EV market. Now, it means to maintain its dominance, even at a very high price.
Sponsored: Want to Retire Early? Here's a Great First Step
Want retirement to come a few years earlier than you'd planned? Or are you ready to retire now, but want an extra set of eyes on your finances?
Now you can speak with up to 3 financial experts in your area for FREE. By simply clicking here you can begin to match with financial professionals who can help you build your plan to retire early. And the best part? The first conversation with them is free.
Click here to match with up to 3 financial pros who would be excited to help you make financial decisions.