Montgomery Township, New Jersey Among America's Safest Cities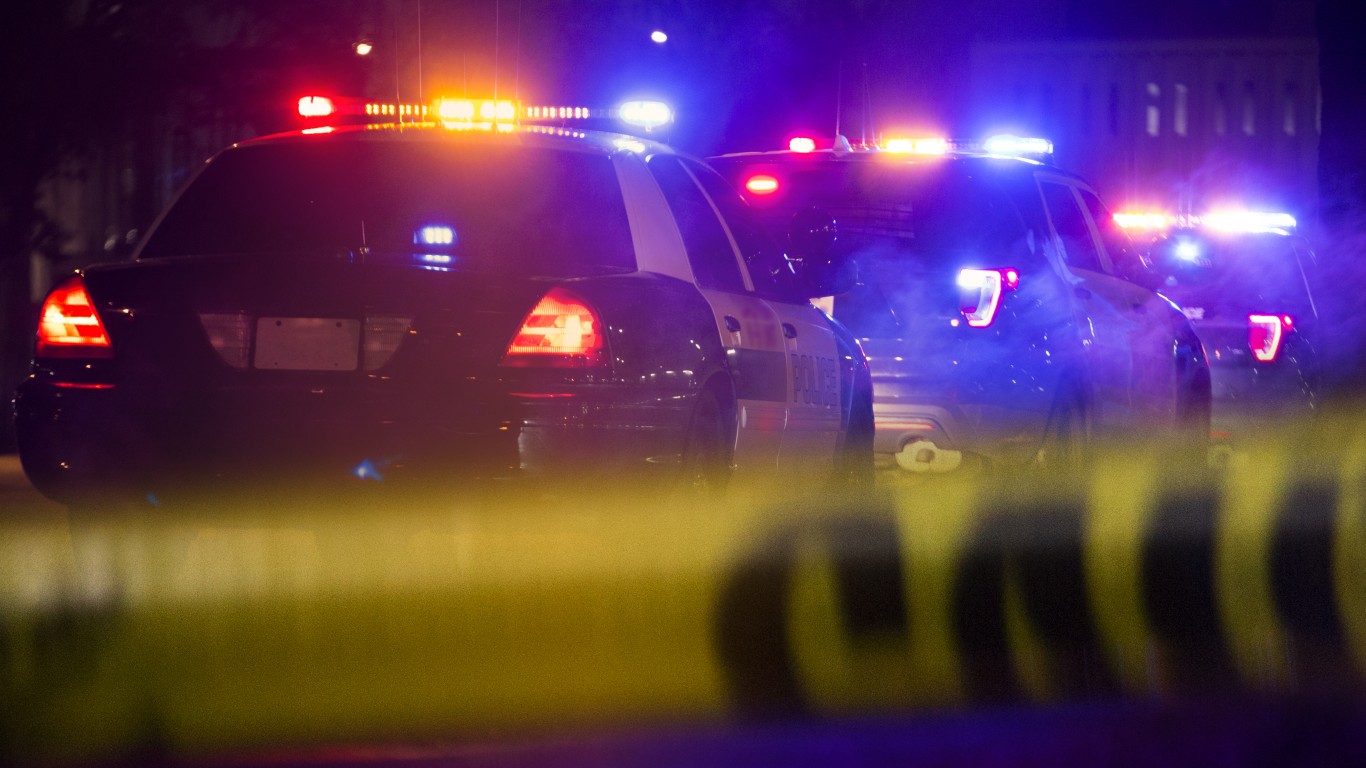 Cities across the United States have been reporting a spike in gun violence and homicide during the COVID-19 pandemic. In the first six months of 2020, there was a nearly 15% increase in murders nationwide, and across a sample of 59 cities tracked by the FBI, the number of murders was up 28% from January through July compared to the same period in 2019, according to The New York Times.
The increase reflects a sudden reversal of a longer-term trend, as violent crime has fallen in the U.S. for four consecutive years. There were 367 violent crimes reported for every 100,000 people in the United States in 2019, a low not seen since 2014 and a far cry from the highs of the early 1990s, when rates topped 750 violent crimes per 100,000 people annually.
Violent crime is a broad category of offenses comprising four sub categories: murder, robbery, rape, and aggravated assault. In Montgomery Township, New Jersey, violent crime is almost non-existant. In 2019, the most recent year of available data, there were a total of 5 violent crimes reported in the city — or 21 for every 100,000 people.
The FBI tracked violent crime in 4,548 U.S. cities with populations of at least 5,000 in 2019, and 98% of those cities reported at least one violent crime that year. Of the 4,473 cities to report one or more incidents of violence, Montgomery Township ranks No. 4,319 by violent crime rate, which ranks it in the top 10% least violent U.S. cities.
Just as violent crime is less common in Montgomery Township than it is nationwide, violent crime is also less common in New Jersey than it is nationwide. There were a total of 18,375 violent crimes reported in New Jersey in 2019, or 207 for every 100,000 people. Of all 50 states, New Jersey has the 5th lowest violent crime rate.
The violent crime rate in Montgomery Township ranks as No. 288 of the 334 cities in New Jersey that are home to at least 5,000 people for which the FBI has data.
Across the United States, aggravated assault is the most common form of violent crime. Of the 1.2 million violent crimes committed in the U.S. in 2019, about 66% were incidents of aggravated assault. In Montgomery Township, aggravated assault was the only type of violent crime reported in 2019.
Of the four types of violent crime, murder ranks the highest on the FBI's hierarchy of crime severity. Montgomery Township, a city of about 23,400 residents, is one of 2,956 U.S. cities reviewed to report no murders in 2019. The national murder rate stands at five incidents for every 100,000 people.
The relationship between economic distress and crime in a given area is not direct. However, lower-income areas often report higher than average crime rates. In keeping with this pattern, just as the violent crime rate is considerably lower than the national average in Montgomery Township, so too is the poverty rate. An estimated 10.4% of Montgomery Township residents live below the poverty line, compared to the 14.1% U.S. poverty rate.
Violent offenses are just one component of crime in an area. To provide a more comprehensive view of overall crime levels across the country, 24/7 Wall St. recently published extensive crime reports with data visualizations for over 4,000 cities and all 50 states. Click here to see the full list of cities with visualized data.