Detroit has maintained a small, and largely unsuccessful program called Building Detroit that allows people to buy homes for as little as $1,000 at auction.
3 years ago
Last Updated: 2 months ago
Source: ThinkstockFatal drug overdoses are on the rise in the United States. Specifically, deaths from heroin and other opioids have increased to the point that public health officials are calling it...
3 years ago
Last Updated: 4 months ago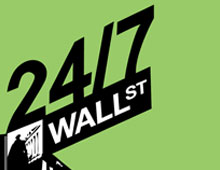 Source: thinkstock.comU.S. median household income increased in 2014 to $53,657, an increase of roughly $600 from the previous year. Still, U.S. incomes have yet to recover to pre-recession levels....
4 years ago
Last Updated: 1 year ago