Alabama Has The Most Expensive Thanksgiving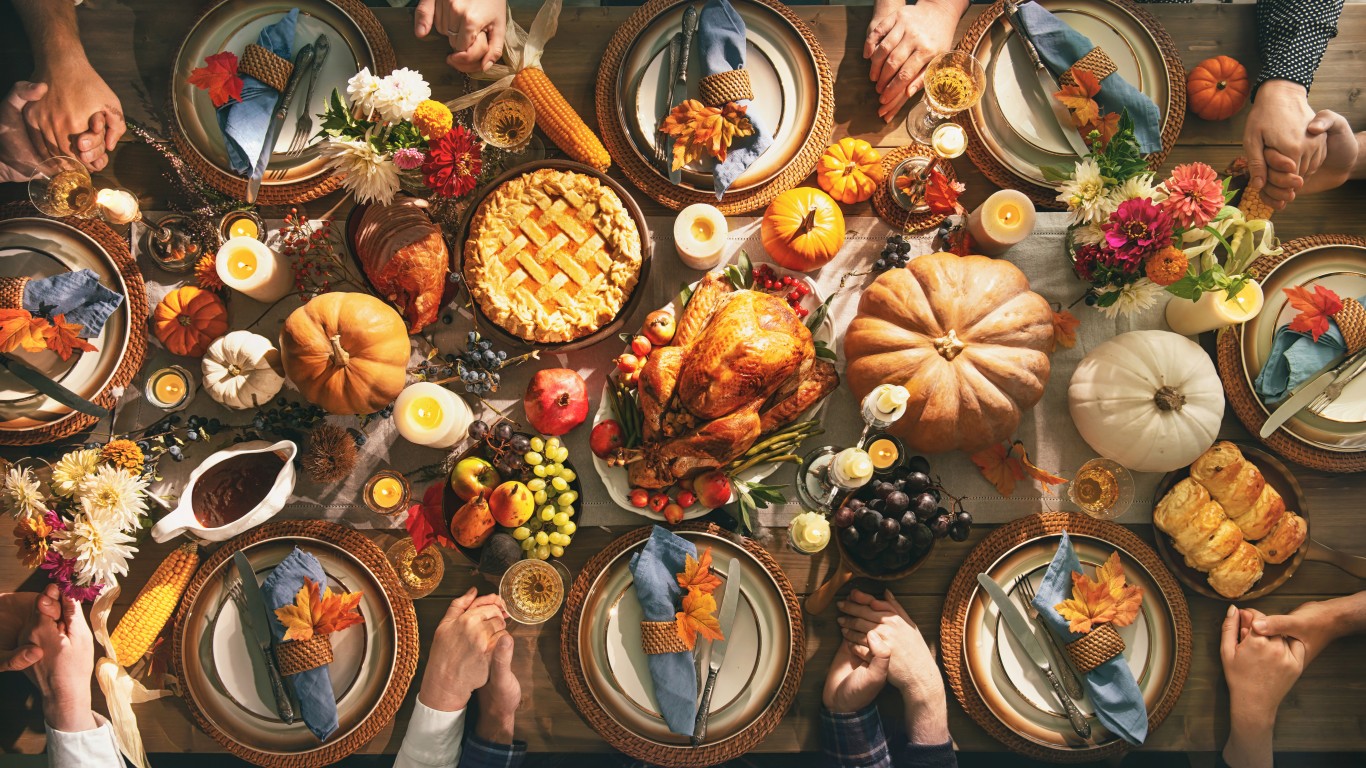 Every year, the American Farm Bureau Federation collects and publishes data on what a Thanksgiving dinner costs. The information is widely published by the media a week before the holiday. This year, the cost is $61.17 for ten people. That is down 4.5 from 2022. However, this number is an average for the country. It does not provide the cost from city to city or state to state.
Casino.org took it upon itself to examine the cost of a Thanksgiving dinner by state. It did not offer a count for the number of people in what it called a "household." Rather, it gave a raw number. Nationwide, that figure was $107.
The survey was based on questioning 2,500 people earlier this month. It asked these people about their "planned budget." Among the weaknesses of the study is that it does not break out what foods people include for their celebrations the way the American Farm Bureau Federation does.
The state where people will spend the most on Thanksgiving dinners is Alabama at $177. Kentucky follows Alabama at $175 and Maryland at $139.
At the far end of the spectrum, people who will spend the least hosting Thanksgiving are the residents of Arkansas at $40, followed by Tennessee at $65 and Kansas at $67.
The study does not make much sense. Alabama ranks 45th in the US, measured by household income at $53,913. States with low median incomes also tend to have low costs of living. Kentucky is no better off in terms of prosperity. It ranks 43rd in median household income at $55.573. Maryland makes more sense as a state with a costly Thanksgiving dinner. It ranks first in median household income among all states at $90,203.
The Casino.org study is fun to read. However, it is hard to believe that it is accurate.