US Economy May Grow Only 2.1% Next Year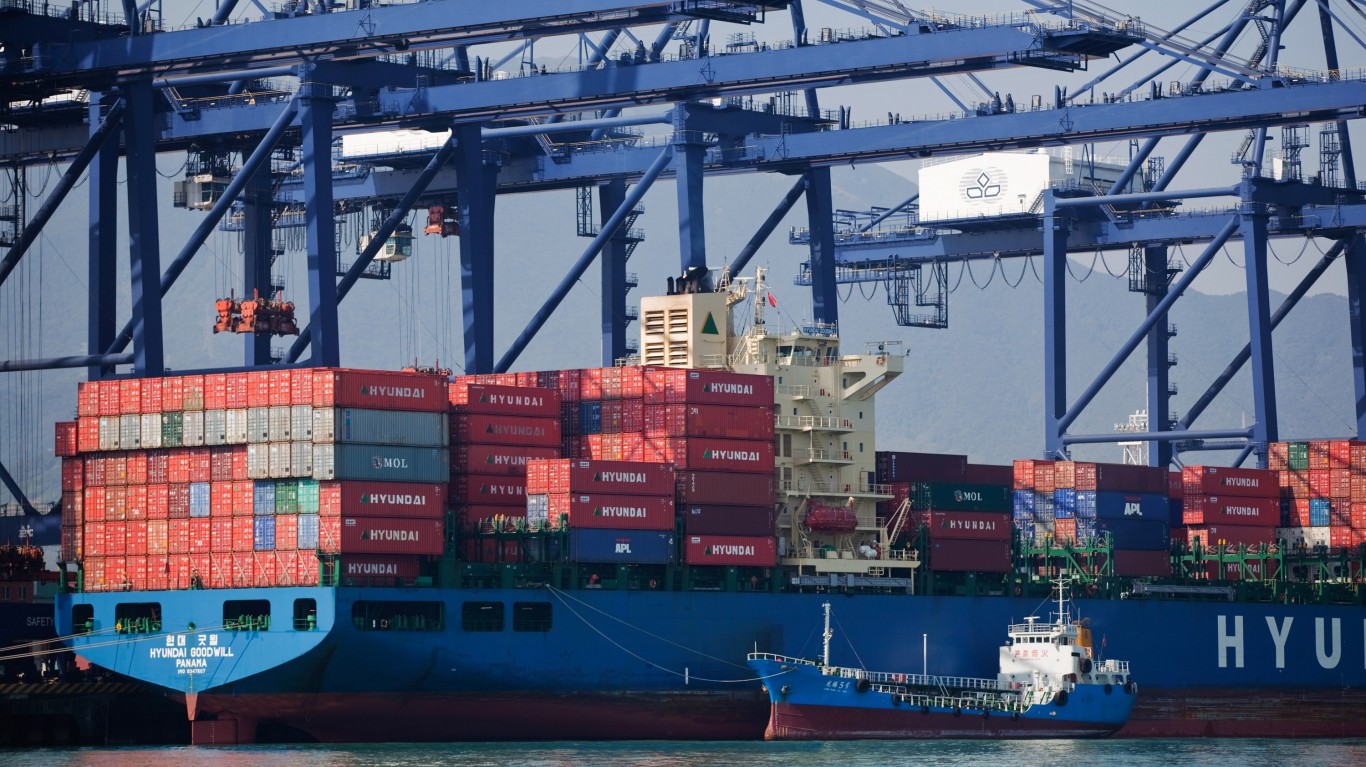 The International Monetary Fund has issued its updated World Economic Growth Outlook. In the document, the organization downgraded its global growth forecast to 3.4% gross domestic product expansion. That is down 0.2% from its April number. The United States was among the nations that received a downward GDP growth forecast, to grow only 2.1% next year, well below the administration's forecast, and also below the forecasts of many economists.
The IMF's global revision is based primarily on the trade war between the United States and China: "We estimate that the US-China trade tensions will cumulatively reduce the level of global GDP by 0.8 percent by 2020." Notably, China's economy is expected to expand at the slowest rate since 1990: 5.8% in 2020. Some economists believe that China's manufacturing sector is already in recession due to a decline in exports to the United States. The central government faces the prospects that China's emerging middle class may suffer.
GDP expansion of several nations will be close to recession levels next year. Notably, Japan's economy, the world's third largest, is expected to grow only 0.5%. Italy's GDP is expected to expand at the same rate. The only large economy that is projected to have accelerated economic growth is India, which is expected to post 7.0% GDP growth next year.
The IMF says the even a small drop from its forecasts could badly damage the world's economy. "The global outlook remains precarious with a synchronized slowdown and uncertain recovery. At 3 percent growth, there is no room for policy mistakes and an urgent need for policymakers to support growth." That probably means central banks will need to do even more than they are doing now.

Sponsored: Want to Retire Early? Here's a Great First Step
Want retirement to come a few years earlier than you'd planned? Or are you ready to retire now, but want an extra set of eyes on your finances?
Now you can speak with up to 3 financial experts in your area for FREE. By simply clicking here you can begin to match with financial professionals who can help you build your plan to retire early. And the best part? The first conversation with them is free.
Click here to match with up to 3 financial pros who would be excited to help you make financial decisions.