10 Top Stocks Analysts Want You to Sell Now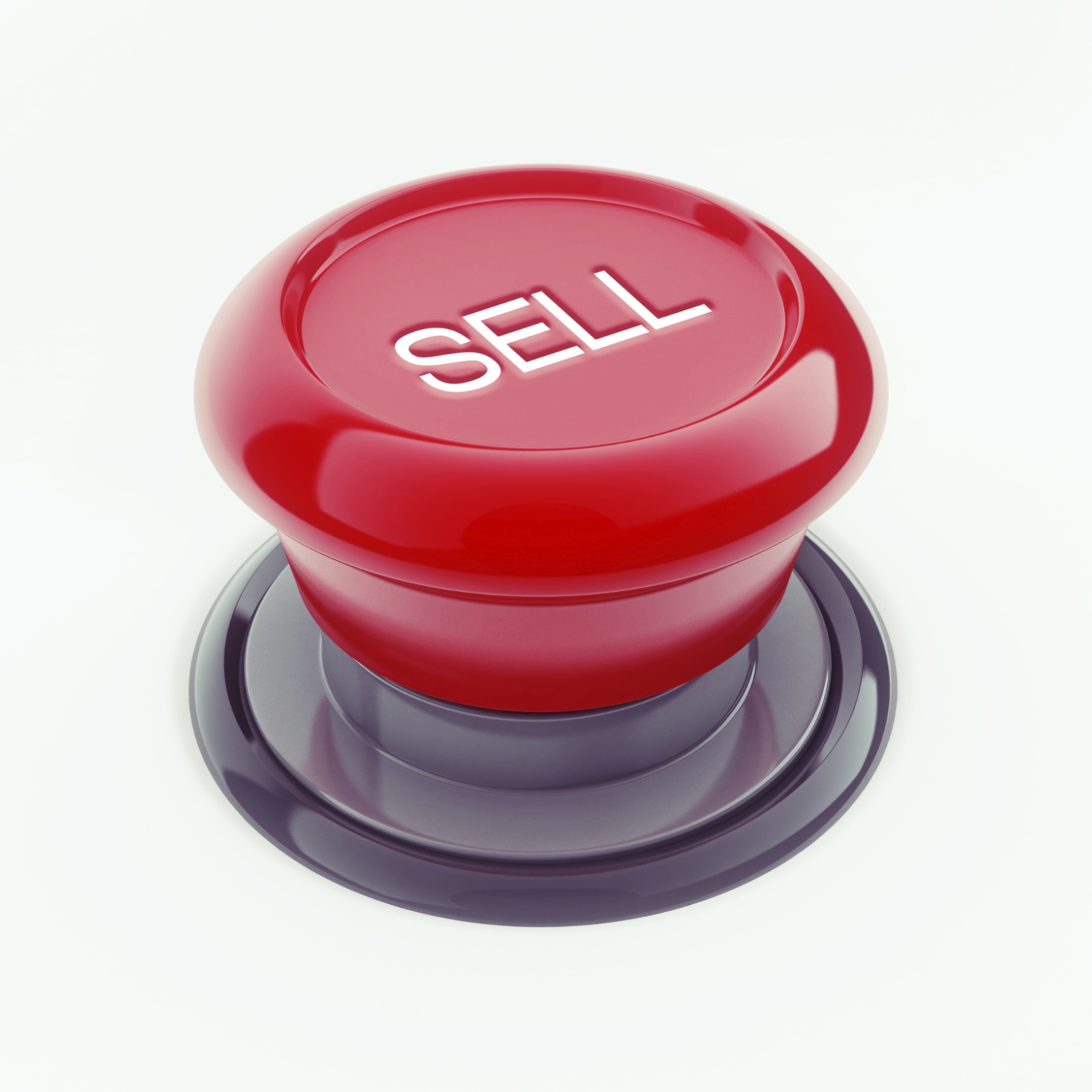 After weeks of new highs after new highs in the Dow and S&P 500, investors have finally started to see some selling of stocks in August. This has historically not been a good month for equity indexes anyhow. Still, the bull market is now almost eight and a half years old, and investors have generated profits after continually buying every market sell-off for years now. 24/7 Wall St. reviews dozens of analyst research reports each day, which turns out to be hundreds of analyst reports per week.
Investors often hear from their brokers and analysts that they should buy this stock or that stock. What they are told much less often is when they should sell a stock. When analysts do actually their clients to sell a stock, it comes in the form of ratings such as Sell, Underweight and Underperform. So far in August there have been at least 10 key Sell-equivalent ratings that have stood out.
Whether investors should trust these Sell ratings is something that should be given great consideration. 24/7 Wall St. doesn't trust an analyst report just because it was published. Some analysts get their calls wrong. Sometimes they are painfully wrong, and that admission has been seen in a couple of August's calls to sell from analysts.
On top of the analyst call and the logic behind each one, we have included a date for each call. Also added has been color on trading, how the each stock has reacted and how each stock has traded over the past year. We have included the consensus analyst target prices for each stock so that investors can see how they stack up against the rest of the analyst community.
There are many caveats that need to be considered here, but here are 10 of the top Sell-equivalent ratings that 24/7 Wall St. has tracked so far in August of 2017.
Alliance Data Systems: Improperly Classified and Improperly Valued
Alliance Data Systems Corp. (NYSE: ADS) was reiterated as Underperform at Credit Suisse on August 10, but the firm's sum of the parts valuation is down at $174.00 per share. Credit Suisse called ADS a house of cards and they called it as a mis-indexed company as a technology company which props up the trading multiple. The firm further noted that there are mounting cash flow pressures which could violate ADS's debt covenant(s), a relatively lower credit quality consumer base, and also as having a high exposure to retail disruption with sales growth trending below guidance.
ADS shares were down 3.3% at $224.25 in the aftermath of the call, versus a 52-week range of $193.67 to $266.25. Investors should take note that the Credit Suisse target is the lowest on all of Wall Street, and the target is almost $100 lower than the consensus analyst price target of $266.25 and is almost half that of the highest price target of $320.00.
BlackBerry: Wrongly Valued and a Long Turnaround
BlackBerry Ltd. (NASDAQ: BBRY) is way beyond its days of being called CrackBerry. Now it is all but extinct in the smartphone market. Goldman Sachs initiated coverage with a Sell rating and an $8.50 target price on August 7. This implied 10% downside, but the valuation and turnaround don't match up to BlackBerry's new focus in advanced driver assisted systems software, which isn't likely to ramp until 2019. BlackBerry shares had rallied about 37% so far in 2017 ahead of this call.
This was a $9.44 stock on the prior Friday, and shares slid to $9.10 after the call and were then down to $8.75 three days later. BlackBerry has a 52-week trading range of $6.65 to $11.74, and it has a consensus analyst target of $9.54.
Embraer: Trouble in Regional Jet Demand
Embraer S.A. (NYSE: ERJ) is a Brazilian commercial and private jet-maker with defense and security related operations to boot. It is a widely recognized player in the U.S. regional jet market. Goldman Sachs hit the panic button on August 10, slashing its rating to Sell from Buy and its target price to $18 from $26. Goldman Sachs noted weakness in regional jet orders and worries that Embraer's earnings multiple could compress. The firm took off about one-fourth of its earnings expectations in 2018 and about one-third of its expected 2019 earnings expectations.
Embraer's American depositary shares (ADSs) were down 2.8% at $20.80 in the immediate fallout after the call. The 52-week range is $17.06 to $24.95 and the prior consensus analyst target price was $24.40.
Integrated Device Technology: Can Semiconductor Stocks Not Run Forever?
Integrated Device Technology Inc. (NASDAQ: IDTI) has managed to remain independent in the world of semiconductors for more than two decades now. Merrill Lynch cut an unenthusiastic Neutral rating to Underperform with a $27 price objective back on August 1. The prior close was $26.14, but the shares of had fallen to under $24 late in the week of August 11. The firm noted sluggish organic growth of 5%, versus 10% for the sector, and it sees the bull thesis being on server product cycles and that it is already priced in now.
This is a $3.2 billion diversified semiconductor company with a 52-week share price range of $18.76 to $27.09. For whatever it is worth, there is a $29.23 consensus target price.
Mattel: Pain in Toyland
Mattel Inc. (NASDAQ: MAT) remains a company under great concern because it is one of our 11 companies that have lost control over their narratives. After earnings did not help, more downgrades were seen. On August 3, D.A. Davidson cut its rating to Underperform from Neutral, after other analysts trimmed their targets after earnings in late July. Even after a dividend cut, a multiyear lower revenue trajectory has proved hard to overcome in a toy industry that may just be too crowded for the number of toy choices when kids just want to play on their smartphones.
Mattel's stock was under $18 late in the week of August 11, down from a 52-week high of $34.20.
National Oilwell Varco: Under-Loved Oil Recovery Prospects
National Oilwell Varco Inc. (NYSE: NOV) was downgraded to Sell from an already-cautious Hold rating at SunTrust Robinson Humphrey on August 7. The firm's price target also was slashed to $29 from $40 in that call. The stock was at $31.79 ahead of the downgrade, and it fell 50 cents on the call and then ended up being down a full dollar lower at $30.79 two days later. National Oilwell Varco has a 52-week trading range of $30.29 to $43.63, and it is still one of the leaders in oilfield equipment and components. SunTrust called it a great company with great leadership and a great balance sheet, but warns that the recovery in its rig systems won't be the same in the next five or more years.
Regeneron Pharmaceuticals: Did a Top Biotech Peak?
Regeneron Pharmaceuticals Inc. (NASDAQ: REGN) has become a range-bound biotech stock in the past year after rising tenfold since 2011. Now it is a $460 or so stock with close to a $49 billion market cap valued at almost eight times 2018 revenues. On August 1, Robert W. Baird's team downgraded Regeneron to Underperform from Neutral and the price target went down to $408. Shares were at $491.62 ahead of the downgrade. Other analysts have raised targets ($580 at Leerink and $471 at Jefferies), but that is what makes a market.
Regneron's 52-week range is $325.35 to $543.55, and the consensus analyst target is $493.00.
Teva Pharmaceutical: Generic and Branded Drug Woes
Teva Pharmaceutical Industries Ltd. (NYSE: TEVA) may be a global leader in generic drugs, but that isn't worth much these days. Teva was a $31.25 stock on August 2, but poor results took its stock down to $23.75, and a wave of more news and downgrades only added pain to a battered ADS that is known around the globe. Two more firms threw in the towel here. Morgan Stanley cut its rating to Underweight from Equal Weight (and slashed the target to $16 from $36) and RBC slashed its rating to Underperform from Outperform (and the target went to $21 from $37).
Teva shares even went under $18 by late in the week of August 11, as no one has any faith in a new management nor of its ability to have pricing power in this tough political environment. This is down from a 52-week high of $55.39.
Windstream: Death to the Dividend!
Windstream Holdings Inc. (NASDAQ: WIN) has been a painful stock recommendation for Merrill Lynch. The firm had a Buy rating with an $8 price objective, but after an unexpected dividend elimination (rather than a cut), the firm surrendered on August 3 and assigned a new Underperform rating and $2.50 price objective. The firm warned that Windstream's inline results had no read through for the balance of the sector. With the firm's target yield of 7.5% going down to zero, it believes that the "valuation premise" for the company has materially changed. Now short sellers do not have to be worried that they will have to pay a double-digit dividend yield on top of their cost of borrowing this stock.
Windstream shares were at $3.72 prior to the dividend cut, and the stock lost more than one-third of its value and fell to $2.38 immediately after that news. And the stock dropped to a 52-week low of $2.00 before recovering to $2.10 late in the week of August 11. The 52-week range now is $2.00 to $10.46.
Zions Bancorp: Is All the Good Bank News Priced In?
Zions Bancorp. (NASDAQ: ZION) has seen its shares greatly recover over the past year, but the team at Robert W. Baird thinks the good news is now priced in. Zions was downgraded to Underperform from Neutral with a $43 price target on August 7, versus a prior $46.12 closing price. That might not seem like much downside, but this stock was under $45 late in the week of August 11, while the consensus target price is $49.39. Other firms have raised their target prices despite the Baird team telling clients that the best of the run has been seen and that the doubling of its dividend into next year is already factored into the value.
Zions shares have a 52-week trading range of $27.77 to $48.33.
24/7 Wall St. has included a chart montage from StockCharts.com showing how each stock has performed over the past six months.
Sponsored: Tips for Investing
A financial advisor can help you understand the advantages and disadvantages of investment properties. Finding a qualified financial advisor doesn't have to be hard. SmartAsset's free tool matches you with up to three financial advisors who serve your area, and you can interview your advisor matches at no cost to decide which one is right for you. If you're ready to find an advisor who can help you achieve your financial goals, get started now.
Investing in real estate can diversify your portfolio. But expanding your horizons may add additional costs. If you're an investor looking to minimize expenses, consider checking out online brokerages. They often offer low investment fees, helping you maximize your profit.