32 Embarrassing Celebrity Bankruptcy Scandals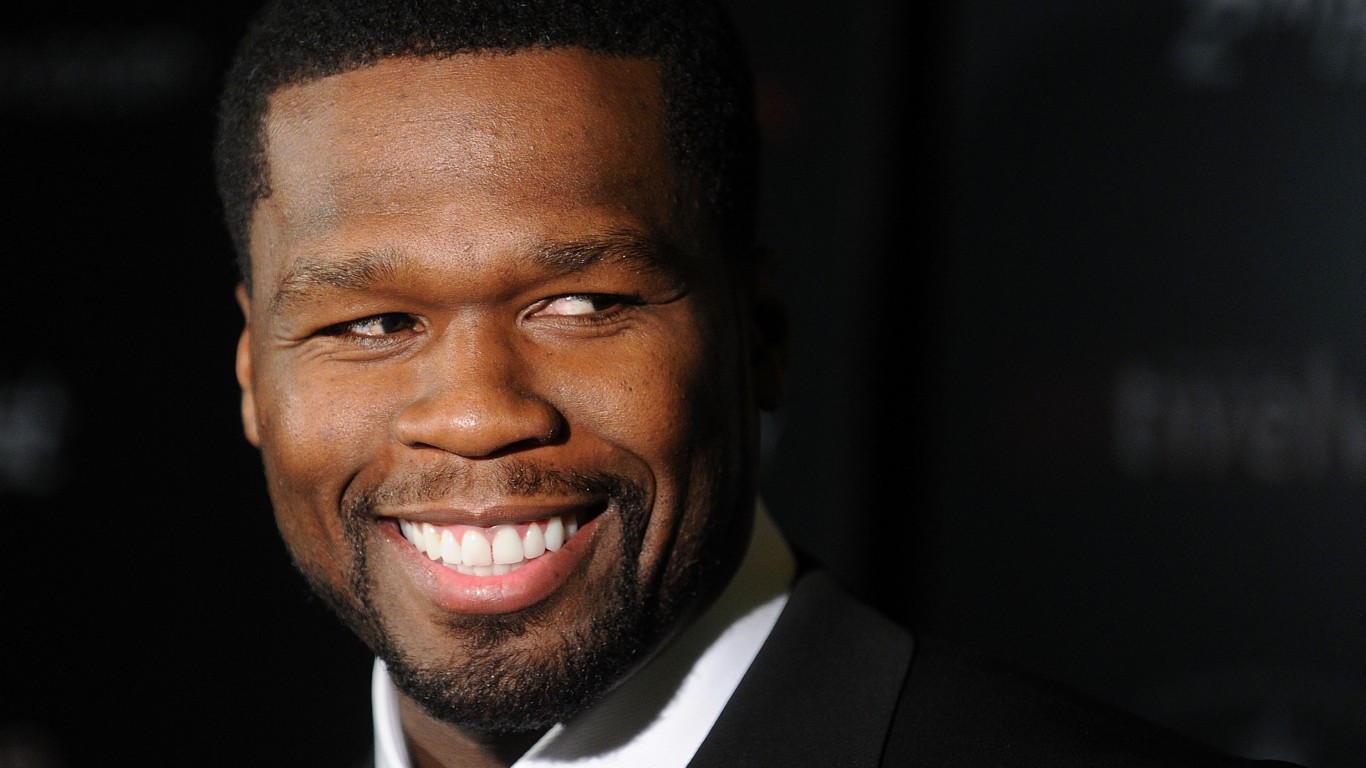 The concept of bankruptcy – seeking legal relief for one's debts, whether personal or in business – dates back at least to the 1500s if not earlier. The term comes from the Italian "banca rotta," or "broken bench" – perhaps a reference to a 16th-century custom of literally breaking the bench on which a person of importance sat to signify his disgrace.
Bankruptcy may still be considered disgraceful, but far more often these days it is seen as a useful tool for allowing a troubled business to restructure itself or a heavily indebted individual to make a fresh start. The specifics vary from country to country, but in the U.S., there are half a dozen main types – the most common of which are Chapter 7, which calls for liquidation of a business, and Chapter 11, which is aimed at reorganization.
Whatever the type, bankruptcies are on the rise in this country. According to the American Bankruptcy Institute, filings of all types increased by 17% between March 2022 and March of this year, while Chapter 11 filings rose a stunning 79%. The lingering effects of the pandemic undoubtedly played a hand. (By mid-2021, these were some American brands that went bankrupt during COVID.)
If there is any solace for those who have been forced to file for bankruptcy, it might be in the fact that they have plenty of famous company. Over the decades, many celebrated writers, actors, musicians, sports figures, and more have been forced by circumstance to go bankrupt. In most cases, they made huge amounts of money during the heights of their careers but spent even greater amounts, or else made bad investments. (Here are 20 celebrities who died broke.)
Click here to see the biggest celebrity bankruptcies in history
To assemble a list of the biggest celebrity bankruptcies in history, 24/7 Tempo consulted numerous sources, including MSN, CBS, the Los Angeles Times, Eonline, and Yahoo!. Information on recordings by musical figures came from Billboard and other industry sources. We focused on celebrities whose debts exceeded $1 million, and includes almost exclusively figures in the entertainment and athletic fields. Two exceptions are famed author Mark Twain and Australian businessman Alan Bond, who became a national celebrity by bankrolling the Australian yacht that won America's Cup in 1983.
Mark Twain
> Profession: Writer
> Known as: Author of "Huckleberry Finn," "Tom Sawyer," and other classics
Twain filed for bankruptcy in 1894 after having amassed a debt of $2.9 million dollars in today's money through bad investments in a publishing house (which he launched so that he wouldn't be dependent on others to publish his work) and an automatic typesetting machine that ended up not working. He emerged from debt with the help of his friend the industrialist and Standard Oil chief Henry Huttleston Rogers.
Veronica Lake
> Profession: Actor
> Known as: Star of "This Gun for Hire," "The Blue Dahlia," etc.
Veronica Lake was one of the biggest Hollywood stars of the 1940s. Unfortunately, her career began to decline in the 1950s, and she was forced to declare bankruptcy in 1951. Lake owed $1.5 million to the IRS at the time.
Mickey Rooney
> Profession: Actor
> Known as: One of MGM's biggest stars in the 1930s and 1940s and one of Hollywood's most prolific performers
Rooney enjoyed a career that spanned 88 years, from his appearance as a child actor in silent films to a role in a 2017 version of "Dr. Jekyll and Mr. Hyde." However, his career was derailed by personal demons, including addiction to drugs and alcohol and a gambling compulsion. This led to him amassing $3 million in debt, and he was forced to declare bankruptcy in 1962. Although he made a comeback in the 1980s, financial problems plagued him for the rest of his life.
Aaron Carter
> Profession: Singer
> Known as: Child singing star and younger brother of Nick Carter (Backstreet Boys)
After making his performing debut at the age of seven, Carter found success as a teen pop singer, though he never equaled his more famous brother's accomplishments. He filed for bankruptcy in 2013 with a reported $3.5 million in debts (including a $30,000 credit card bill), and died in 2022 at the age of 34.
Boris Becker
> Profession: Tennis player
> Known as: Six-time Grand Slam champion; tennis icon
This one-time tennis champ was once estimated to have a net worth of more than $130 million. However, Becker filed for bankruptcy in 2017 after owing $4.1 million to the private British bank Arbuthnot Latham. To make matters worse, last year he was later charged with failing to surrender various assets in partial repayment of his debts and sentenced to 30 months in prison in England. He was released after serving eight months and deported to his native Germany.
Jose Canseco
> Profession: Baseball player
> Known as: Outfielder and designated hitter for eight different MLB teams
Best-known for his stint with the Oakland A's, helping to lead them to a World Series victory in 1989 (a feat he repeated with the New York Yankees in 2000), Canseco filed for bankruptcy in 2012. Canseco reported having less than $21,000 in assets, with $1.7 million in liabilities. This bankruptcy filing came after years of financial struggles.
Mike Tyson
> Profession: Boxer
> Known as: Youngest boxer ever to win a heavyweight title
At one point in his career, Tyson was the undisputed world heavyweight champion. The young boxer made some very lavish purchases with his earnings, including a $2 million bathtub, 110 luxury cars, and three white Bengal tigers priced at $70,000 each. His debt soared to $31.6 million, and he was forced to file for bankruptcy in 2003.
Lenny Dykstra
> Profession: Baseball player
> Known as: Center fielder; World Series champion with the New York Mets (1986)
Besides contributing to the Mets' 1986 World Series win, Dykstra helped the Philadelphia Phillies reach the World Series in 1993. While his estimated worth in 2008 was about $58 million, he filed for Chapter 11 bankruptcy that year, claiming assets of less than $50,000. In 2009, his case was converted to Chapter 7. In 2012, after various legal troubles, he was charged with bankruptcy fraud, money laundering, and concealing assets and sentenced to six-and-a-half months in prison.
Warren Sapp
> Profession: Football player
> Known as: Hall of Fame defensive lineman; four-time All-Pro
After his football career ended Sapp had various legal problems while working as an analyst for the NFL Network. In 2010, PNC Bank won a judgment against him for almost $1 million and filed a lien the following year against his NFL Network paycheck. He also owed the IRS about $850,000 and was $876,000 behind on alimony and child support, as well as owing unpaid property taxes. In 2012, he filed for Chapter 7 bankruptcy in an attempt to discharge debts from his various side businesses.
Antoine Walker
> Profession: Basketball player
> Known as: Star at University of Kentucky and for the Boston Celtics
In 2010, Walker had to declare bankruptcy, listing $4.3 million in assets and $12.7 million in liabilities. One contributing factor to his bankruptcy was his $1 million gambling debt.
Dorothy Hamill
> Profession: Figure skater
> Known as: Olympic gold medalist
In 1996, almost exactly two decades after her Olympic triumphs, Hamill filed for bankruptcy, saying that she was $1.7 million in debt. She faulted her ex-husband whom she said gave her bad financial advice. Ironically, part of the problem was the couple's purchase of the Ice Capades ice show in 1993 after it had itself gone bankrupt.
Dionne Warwick
> Profession: Singer
> Known as: Performer of two No. 1 singles and 10 other Top10 songs
Best-known for her two No. 1 singles, "I Say a Little Prayer" and "That's What Friends Are For," as well as her 10 other Top 10 songs, Warwick filed for Chapter 7 bankruptcy in 2013, stating that she owed $11.6 million in taxes, to both the IRS and the state of California.
Burt Reynolds
> Profession: Actor
> Known as: "The Longest Yard," "Smokey and the Bandit," and many other films
Reynolds filed for bankruptcy protection in 1996 with debts of $10 million – the equivalent of $16.1 million today. Reynolds attributed his financial troubles to a number of factors, including investment in a restaurant chain, the cost of maintaining two homes, and alimony payments.
Kim Basinger
> Profession: Actor
> Known as: Oscar-winning actress
Known for her Oscar-winning performance in "L.A. Confidential," as well as for her tumultuous marriage to Alec Baldwin, Basinger filed for bankruptcy in 1993 after accumulating $19.2 million in debt. The debt was largely due to Basinger's decision to back out of the sadistic horror movie "Boxing Helena" (Madonna also accepted the part and then changed her mind) . Basinger also bought her town of Braselton, Georgia, for $20 million, hoping to turn it into a tourist attraction. The project failed and she and her partners sold their holdings at a loss.
Michael Vick
> Profession: Football player
> Known as: Being one of NFL's highest earners in early 2000s
Vick has become known for one of the biggest celebrity bankrupts in history. Vick amassed $20.7 million in debt due to his involvement in illegal dog-fighting activities, which cost him endorsements and ultimately his career. He also served time in jail as a result of his actions, and has since been working to rebuild his image and career.
MC Hammer
> Profession: Rapper
> Known as: Performer of "Please Hammer Don't Hurt 'Em" and other best-selling rap albums
Having amassed $20.9 million in debt through his lavish lifestyle, Hammer entered Chapter 11 bankruptcy protection in 1996. The filing was converted to Chapter 7 liquidation two years later.
Wayne Newton
> Profession: Singer
> Known as: "Mr. Las Vegas"
Newton, famed for his "Danke Schoen" and other '60s hits and for his long Las Vegas residencies, filed for bankruptcy in 1992 with debt estimated at $36 million in today's dollars. Among other problems, he sued NBC over a report that he had teamed with organized crime to buy the Aladdin Hotel, and lost the case, running up millions of dollars in legal fees.
50 Cent
> Profession: Rapper
> Known as: Performer of four No. 1 hits
Curtis James Jackson III, known professionally as 50 Cent, filed for Chapter 11 bankruptcy in 2015, listing debts of over $32 million. Failed business deals and Jackson's extravagant lifestyle (he reportedly spent $5,000 a month on gardening on his estate).
Alan Bond
> Profession: Businessman
> Known as: 1983 America's Cup sponsor for Australia
Known for corrupt business practices and his part in what was once the largest corporate collapse in Australian history, supported Australia's ultimately successful bid to capture the world's most prestigious yachting trophy, the America's Cup. In 1992, however, after failing to guarantee a personal loan on a mining venture, he filed for bankruptcy. He had accumulated debts of $3.2 billion in today's money, and was later jailed for seven years for deceptively siphoning off funds from one of his companies to another.
Alex Jones
> Profession: Founder of InfoWars
> Known as: Far-right broadcaster spreading conspiracy theories
Jones filed for Chapter 11 bankruptcy protection after a judge in Connecticut awarded the families of Sandy Hook shooting victims $1.5 billion in their successful defamation suit (Jones had claimed that the shootings were staged). According to the New York Times, he has since been transferring millions of dollars to family and friends to keep the money out of the families' reach.
Todd Chrisley
> Profession: Reality series star
> Known as: Co-star of the TV reality show "Chrisley Knows Best"
Real estate mogul and TV star Chrisley and his wife, Julie, took out large bank loans over the course of a decade to pay for their luxury lifestyle, using false financial records and failing to file tax returns for several years. The deceit caught up with the couple and in 2012, Crisley filed for Chapter 7 bankruptcy, claiming $49.4 million in debts against $4.2 million in assets. Late last year, the two were convicted of bank and tax fraud offenses and sentenced to respective prison terms of 12 years (Todd) and seven years (Julie).
Francis Ford Coppola
> Profession: Film director
> Known as: Director of "The Godfather," "Apocalypse Now," and many more acclaimed movies
Coppola has filed for bankruptcy three times. In 1983, Coppola filed for bankruptcy both personally and on behalf of his Hollywood General Studios. In 1990, still in debt after his 1982 film musical "One From the Heart" turned out to be a costly flop, he was forced into a second filing by his main creditor. Finally, in 1992, he filed for Chapter 11 bankruptcy himself and on behalf of his Zoetrope production company. That filing listed assets of $53 million and liabilities of $98 million.
Gary Busey
> Profession: Actor
> Known as: "Buddy Holly" in "The Buddy Holly Story" and the star or co-star of many other films
In 2012, Busey declared bankruptcy with less than $50,000 in assets and between $500,000 and $1 million in debt. At the time, Busey blamed his financial woes on his ex-wife, saying she "took everything" in their divorce. He also claimed he was "devastated" by the loss of his personal belongings in a storage unit auction.
Lil' Kim
> Profession: Rapper
> Known as: Performer of "Hard Core," her debut album, which went double platinum
Lil' Kim, born Kimberly Denise Jones, made good money as a rap star, but spent more than she brought in, including $10,000 a month on travel. She filed for Chapter 11 bankruptcy in 2018 in an attempt to not lose her New Jersey mansion. At the time, she reported $2.57 million in assets and $4.08 million in liabilities. Appearances on the reality series "Girls Cruise" helped get her out of debt.
Stephen Baldwin
> Profession: Actor
> Known as: One of four acting Baldwin brothers
Alec Baldwin's brother, himself also an actor (as are two other Baldwin siblings, Billy and Daniel), filed for Chapter 11 bankruptcy in 2009. He owed about $2.3 million to the IRS, creditors, and mortgage lenders at the time. Baldwin attributed his bankruptcy to a number of factors, including the global financial crisis and his divorce from his wife in 2008, which left him with substantial alimony and child support payments.
Gary Dourdan
> Profession: Actor
> Known as: A regular on "CSI"
Dourdan has filed for bankruptcy twice, first in 2011 and again in 2015. In the first bankruptcy, Dourdan, who has also had legal troubles involving drugs and battery, listed $1.73 million in debts and $1.8 million in assets. Dourdan's second bankruptcy filing was less dramatic, showing debts of about $14,500 but a bank account containing only $904.
Kelly Rutherford
> Profession: Actor
> Known as: A regular on "Gossip Girl"
Rutherford filed for bankruptcy in 2013 listing debts amounting to $2 million, after a custody battle that cost her at least three-quarters of that amount in legal fees. Rutherford was able to discharge most of her debts, but she was left with $1 million in unpaid taxes.
Mekhi Phifer
> Profession: Actor
> Known as: Featured player in "ER" and "8 Mile"
Phifer filed for bankruptcy in 2014, stating that he had $1.3 million in debt due to back taxes, lawyer bills, and unpaid child support. Phifer's bankruptcy filing came as a surprise to many, as he had been appearing in a number of high-profile projects in recent years. However, Phifer was able to reorganize his finances and emerged from bankruptcy in 2015.
Mick Fleetwood
> Profession: Musician
> Known as: Founding member of Fleetwood Mac
Mick Fleetwood, a musician known for being a founding member of Fleetwood Mac, filed for Chapter 7 bankruptcy in 1984. He owed nearly $3.7 million at the time against assets of $2.4 million. He blamed his financial problems on severe drug and alcohol addiction.
George Clinton
> Profession: Musician
> Known as: Leader of the Parliament-Funkadelic collective
Funk music star Clinton allegedly filed for bankruptcy in 1984 over $2 million he owed his manager and recording company. Clinton claimed that the filing was fictitious, filed on his behalf by others without his knowledge as part of "systemic fraud" to steal money owed to him.
Drake Bell
> Profession: Actor
> Known as: Former teen star of Nickelodeon series "Drake & Josh"
Bell filed for Chapter 7 bankruptcy in 2014. Although he had more than $1 million in assets, he declared $2.17 million in debt on court documents.