Mcallen, TX Will be Among the Fastest Growing Cities by 2060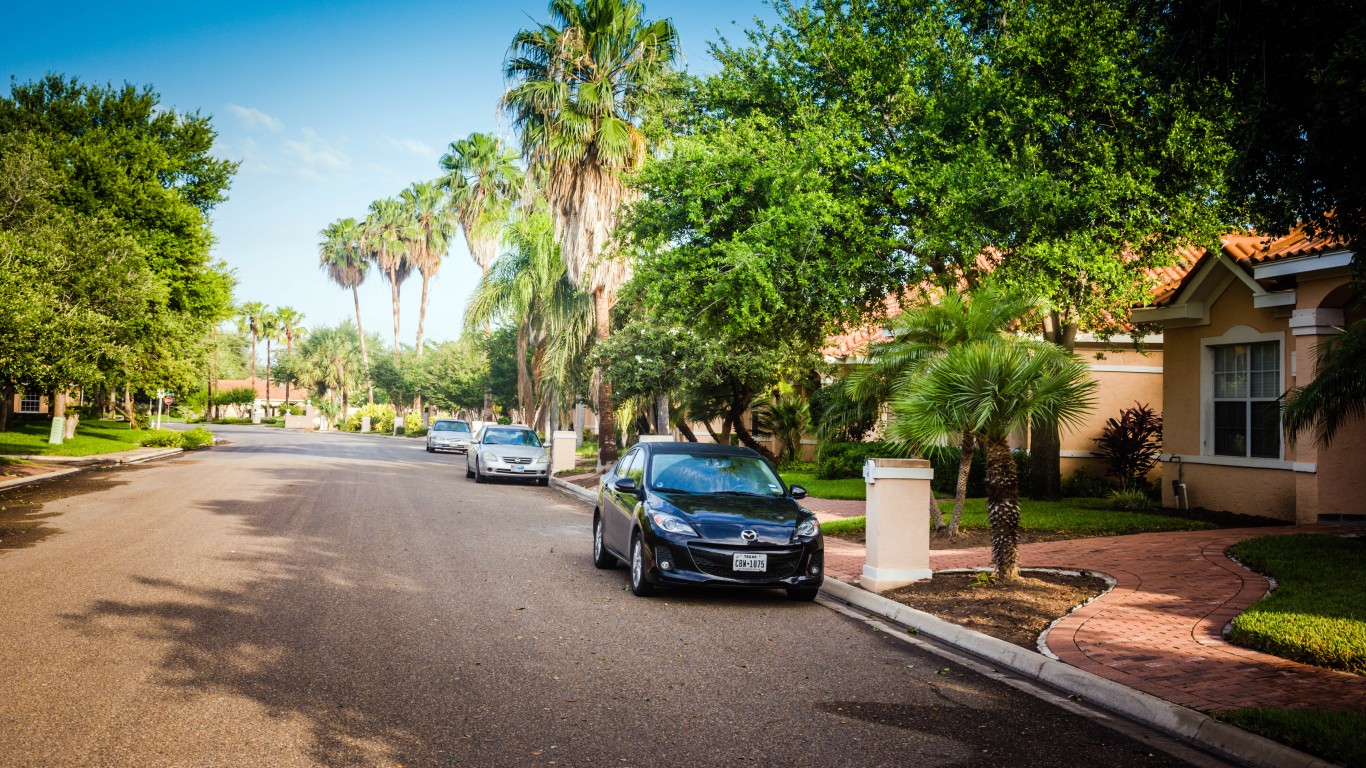 Results from the 2020 census reveal some notable changes in population distribution over the last decade. The U.S. population grew by about 7% from 2010 to 2020, or by about 20 million people. Over the same period, more than 80% of U.S. metro areas reported population growth.
While it remains to be seen whether the broad trend of urbanization will continue into the future, a new report from Washington D.C.-based economic and demographic data firm Woods & Poole Economics, Inc. projects that the population of several U.S. metro areas is likely to swell by over 50% in the coming decades.
Population change is the end result of two factors: migration and natural change. Migration is the net change of people moving to and from an area, while natural change is the number of births less the number of deaths.
Accounting for these factors and anticipating future trends, the population of the Mcallen-Edinburg-Mission metro area in Texas is projected to grow from 895,000 in 2022 to 1,578,200 in 2060. The 76.3% projected population growth in the metro area is the 13th highest of all 384 U.S. metro areas.
Economic opportunity is one of the most common reasons people move within the United States. Over the same period, employment in Mcallen is projected to grow by 122.7% by 2060, while personal income per capita is projected to grow from $33,831 in 2022 to $227,984 in 2060.
All data in this story is from Woods & Poole Economics, Inc., Washington D.C. Copyright 2022.
| Rank | Metro area | Change in population, 2022 to 2060 | Total population, 2022 | Projected population, 2060 |
| --- | --- | --- | --- | --- |
| 1 | The Villages, FL | +223.2% | 139,900 | 452,100 |
| 2 | St. George, UT | +118.1% | 195,200 | 425,700 |
| 3 | Austin, TX | +97.4% | 2,398,400 | 4,733,500 |
| 4 | Cape Coral, FL | +92.0% | 803,000 | 1,541,400 |
| 5 | Las Vegas, NV | +90.5% | 2,335,600 | 4,450,000 |
| 6 | Greeley, CO | +89.0% | 346,600 | 655,000 |
| 7 | Bend, OR | +83.6% | 208,500 | 382,900 |
| 8 | Provo, UT | +82.7% | 709,600 | 1,296,600 |
| 9 | Myrtle Beach, SC | +81.9% | 519,200 | 944,700 |
| 10 | Port St. Lucie, FL | +80.1% | 511,300 | 920,600 |
| 11 | Raleigh, NC | +79.8% | 1,474,600 | 2,651,400 |
| 12 | Naples, FL | +78.5% | 392,600 | 700,700 |
| 13 | Mcallen, TX | +76.3% | 895,000 | 1,578,200 |
| 14 | Fayetteville, AR | +76.0% | 570,100 | 1,003,300 |
| 15 | Orlando, FL | +75.3% | 2,737,800 | 4,800,100 |
| 16 | Boise City, ID | +68.8% | 807,700 | 1,363,100 |
| 17 | Phoenix, AZ | +67.3% | 5,021,500 | 8,398,600 |
| 18 | Dallas, TX | +63.3% | 7,874,000 | 12,859,600 |
| 19 | Midland, TX | +62.6% | 175,700 | 285,700 |
| 20 | Houston, TX | +62.2% | 7,310,900 | 11,857,500 |
| 21 | Daphne, AL | +61.9% | 243,000 | 393,200 |
| 22 | Kennewick, WA | +60.7% | 312,700 | 502,500 |
| 23 | Coeur D'Alene, ID | +60.5% | 182,400 | 292,600 |
| 24 | Charleston, SC | +60.3% | 824,400 | 1,321,300 |
| 25 | Hilton Head Island, SC | +59.3% | 225,300 | 358,900 |
| 26 | Charlotte, NC | +58.4% | 2,738,800 | 4,339,400 |
| 27 | San Antonio, TX | +58.3% | 2,637,500 | 4,176,000 |
| 28 | Sebastian, FL | +58.0% | 165,600 | 261,700 |
| 29 | Riverside, CA | +56.8% | 4,716,700 | 7,396,000 |
| 30 | Ocala, FL | +56.8% | 390,500 | 612,100 |
| 31 | Nashville, TN | +56.1% | 2,039,400 | 3,182,500 |
| 32 | Punta Gorda, FL | +55.6% | 197,100 | 306,700 |
| 33 | Lakeland, FL | +55.5% | 764,200 | 1,188,600 |
| 34 | Laredo, TX | +54.9% | 271,600 | 420,600 |
| 35 | Prescott Valley, AZ | +54.5% | 245,000 | 378,500 |
| 36 | College Station, TX | +54.4% | 275,100 | 424,700 |
| 37 | Sioux Falls, SD | +53.5% | 285,700 | 438,400 |
| 38 | Atlanta, GA | +53.4% | 6,223,700 | 9,549,300 |
| 39 | Jacksonville, FL | +52.9% | 1,658,800 | 2,536,200 |
| 40 | Reno, NV | +51.6% | 504,000 | 764,100 |