Trending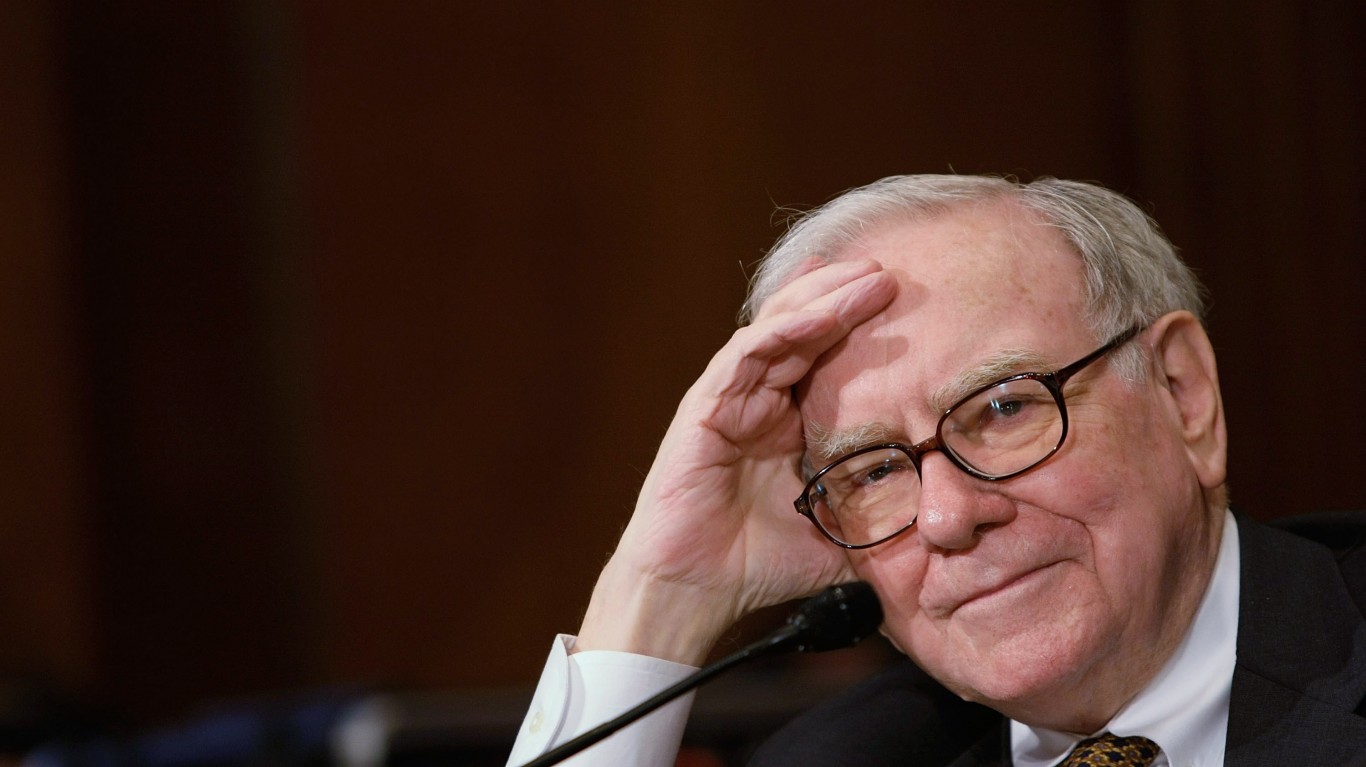 These five top dividend-paying stocks that make up the bulk of Warren Buffett's Berkshire Hathaway portfolio are solid picks for growth and income investors worried about the potential for a steep market decline.
Business
A 24/7 Tempo analysis reveals that the least successful athlete with the...
3 hours ago
Last Updated: 1 hour ago
Boeing's CEO has presided over a series of missteps that would have caused almost any chief executive to lose his job. Yet, he remains at the helm of the aerospace and...
Warnings about trouble in the economy number in the dozens. Delta Air Lines represents one of these.
Just months ago, sentiment about GM's move into electric vehicles was on...
China has an army of two million people today. That might be considered...
A 24/7 Tempo analysis reveals which of Charlie Chaplin's movies was the...
Technology
24/7 Wall St. is taking a closer look at a recent report from Morgan...
Tech stocks have taken a beating so far in 2022. Here is a look at some of...