Trending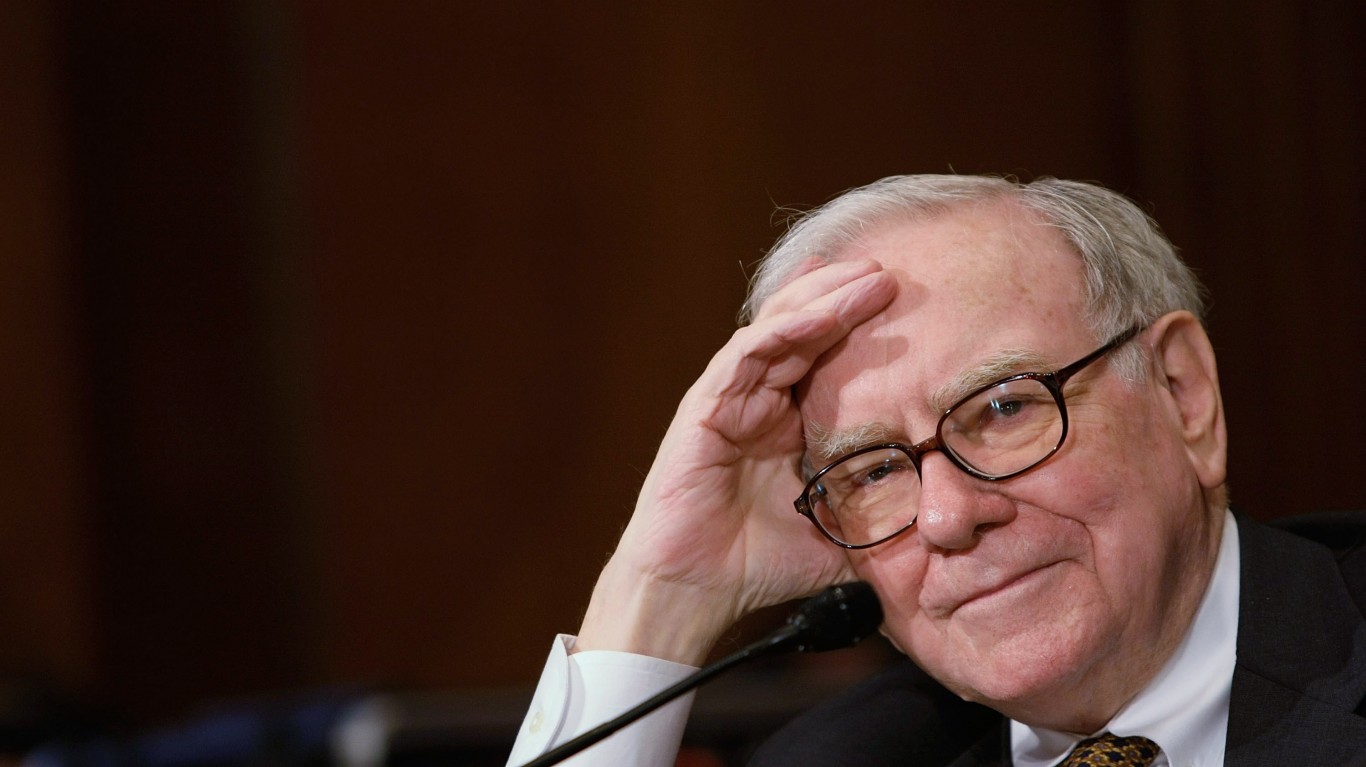 It makes sense now for investors to book profits, especially on mega-cap tech stocks, and shift capital to safer ideas. These seven top Berkshire Hathaway portfolio stocks in the beaten-down financial sector should benefit from a likely November interest rate hike.
11 hours ago
Last Updated: 11 hours ago
Business
The United Auto Workers union has struck 38 parts distribution centers operated...
Tesla produced 440,000 vehicles in the most recently reported quarter. Its brisk production means the figure could approach 2 million for the year. China, the...
A new EU program to cut greenhouse gas emissions goes into effect on October 1. In 2026, EU importers will begin paying for the carbon content of their imports.
The UAW strike against the Big Three automakers was supposed to help...
Today, 17 years after its founding, 24/7 Wall St. has a new owner,...
A recent analysis reveals that this truck stop operator is the best...
Technology
These five proven tech sector leaders have taken a beating recently for a...
The need for cybersecurity is clearly increasing every year. These six top...