A Self-Driving Taxi Fleet Won't Make a Profit -- and This Is Why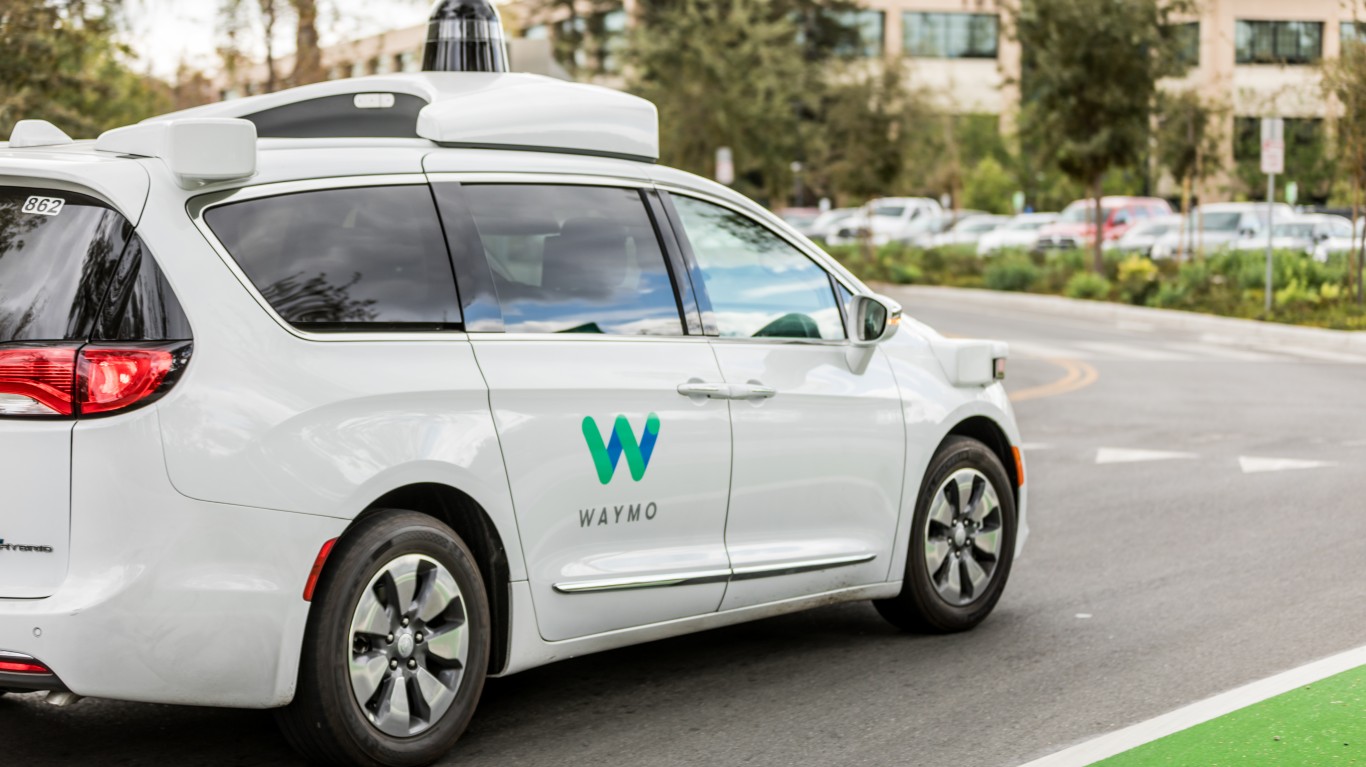 How do all the pixels burned in stories touting the benefits of fully autonomous (self-driving) vehicles stack up against the reality? Last month, for instance, Tesla CEO Elon Musk said the company would be ready to begin operating a fleet of "robo-taxis" by the end of 2020. Will that promise come true? That's arguable.
First, there's the inevitable lag between the development of new automotive technology and the regulatory approval needed to make that technology legal. In its filing for an initial public offering, ride-hailing service Uber noted: "Along the way to a potential future autonomous vehicle world, we believe that there will be a long period of hybrid autonomy, in which autonomous vehicles will be deployed gradually against specific use cases while Drivers continue to serve most consumer demand."
Even if regulatory approval for self-driving vehicles were magically to happen by the end of next year, building a fleet of the autonomous vehicles would cost serious money. While Uber, Tesla and Google may finance some early fleets in limited test cases, a massive rollout could still be years away.
In a study published last December, researchers at MIT examined the cost competitiveness of self-driving vehicles with conventional vehicles to determine whether, in fact, a self-driving taxi will reap the promised benefits of operating efficiencies (less braking and acceleration due to the vehicle's automation). An additional benefit is a projected decline in fatalities due to driver-related errors, a benefit Musk touts regularly: "In the future, people will want to outlaw people driving their own cars because they'll be unsafe."
The MIT researchers, Ashley Nunes and Kristen D. Hernandez, concluded that the fare per mile of autonomous taxis drops sharply from $6 to $2 for a fleet of 10 vehicles before leveling off at about $1.60 per mile for a fleet of up to 50 vehicles. A conventional taxi's per mile cost is $0.72 no matter how many vehicles are counted in the fleet.
The big difference is due to capacity utilization, the number of vehicle miles driven with paying customers in the seats. A conventional taxi service charges enough to cover the miles the vehicle is driven empty; ride-hailing services either have to pass those costs on to consumers or have their contract drivers absorb them.
Even achieving maximum capacity, though, "yields a cost proposition that is still higher" than that for conventional vehicles. The following chart from the MIT report shows the effect of higher capacity utilization on autonomous taxi profit per mile (left-hand scale) compared to fare per mile (right-hand scale). The green shading represents cost competitiveness with conventional vehicles.
Using San Francisco as their example, the authors calculate that a conventional taxi operating in a traditional taxi fleet reaps a profit of $0.27 per mile traveled. A fleet of 50 autonomous taxis would generate a third less profit ($0.18 per mile).
As we have already noted, Uber recognizes that fully autonomous driving won't be widely deployed for a long time, but the company also says it believes that autonomous driving technologies "have the long-term potential to provide safer and more efficient rides and deliveries to consumers, as well as lower prices."
Nunes told Automotive News that she does not see how automation leads to profitability for the ride-hailing companies: "Their approach with the investment folks has been, 'Trust us, we'll figure this out and it'll be this great utopia where everyone is jumping from an Uber to a scooter to an air taxi. The future may well be all those things. But you need to demonstrate you can offer the service at a price point that consumers are willing and able to pay. Thus far, they are unable to do so."