GUIDEWIRE SOFTWARE INC COM USD...
NYSE: GWRE
$99.56
-$2.18 (-2.1%)
Closing price October 26, 2020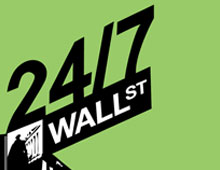 IPO Fever has not really caught on in a major way yet in 2012.  The Facebook halo-effect did bring a pop and private equity firms are still seeming to hold up.  We already picked out the Top 17...
8 years ago
Last Updated: 7 months ago