3 Growth Stocks to Pick From the Top-Ranked P&C Insurance Space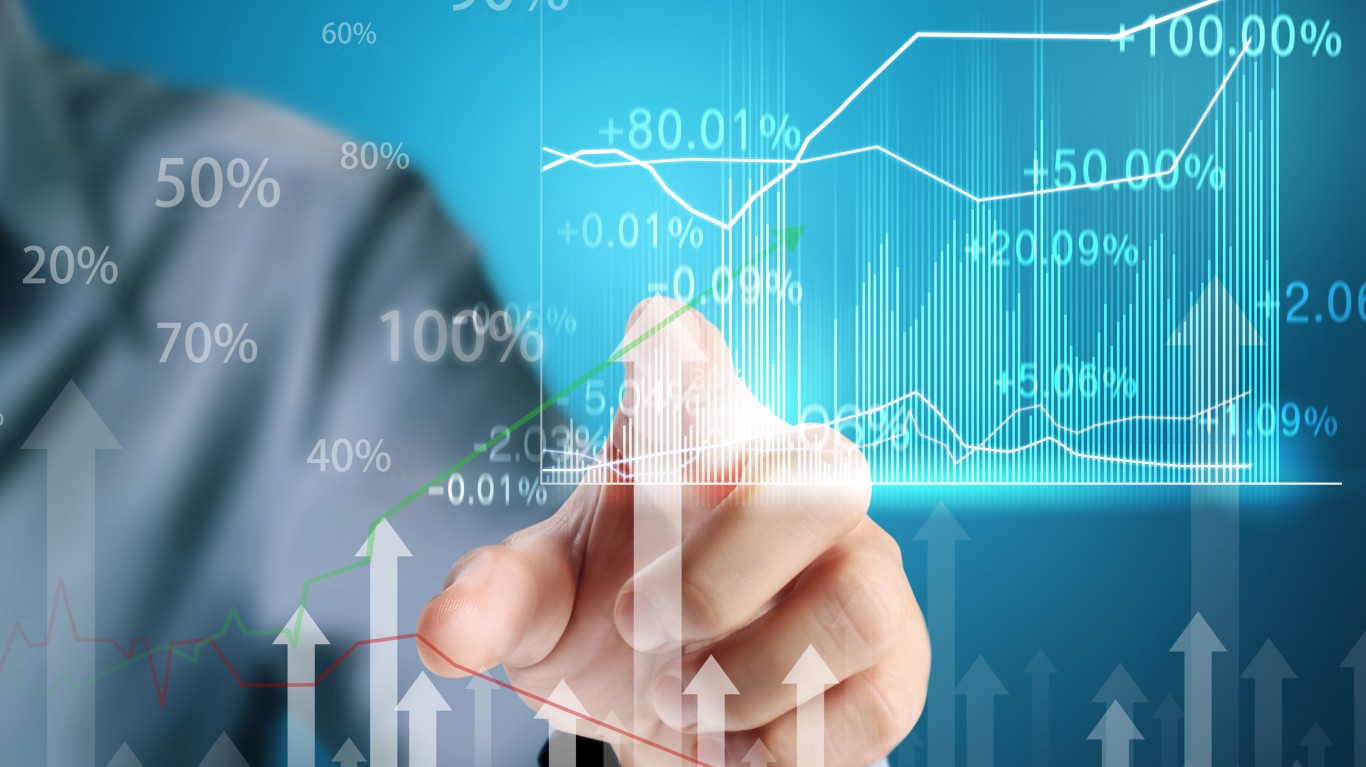 The Zacks Property and Casualty Insurance industry is placed within the top 27% of the 255 Zacks industries. Industry players are poised to benefit from improving pricing, prudent underwriting, increased exposure, streamlined operations, strong global presence and a solid capital position. It currently carries Zack Industry Rank #65.
The industry has outperformed the Zacks S&P 500 composite and its sector in the past year. The stocks in this industry have collectively increased 30.5% in a year compared with the Finance sector and the Zacks S&P 500 composite's increases of 13.6% and 19.2%, respectively.
Given the bright prospects of the industry, growth stocks like Cincinnati Financial Corporation CINF, Kinsale Capital Group, Inc. KNSL and Skyward Specialty Insurance Group, Inc. SKWD, banking on their fundamental strength, should generate better returns.
The industry has been witnessing improving pricing, albeit at a slower pace. Global commercial insurance prices rose for 23 straight quarters though the magnitude has slowed down over the last 10 quarters, per Marsh Global Insurance Market. Better pricing will help insurers write higher premiums and address claims payment prudently. Analysts at Swiss Re Institute predict premiums to grow 7.5% in 2023 and 5.5% in 2024. Per reports published in Carrier Management, direct premiums written across the P&C business in 2023 are estimated to grow in double digits. Per Deloitte Insights, trends like commercial lines witnessing growth at a faster pace than personal lines and homeowners' premiums improving better than personal auto are likely to continue in 2023.
The performance of P&C insurers is affected by catastrophic events. Colorado State University estimated an above-normal 2023 Atlantic hurricane season, about 130% of the average season. CSU named 18 storms, including nine hurricanes and four major hurricanes.
Swiss Re estimated a global economic loss of $120 billion in the first half of 2023 from natural disasters, while insured losses were estimated to be about $50 billion. Per a report in the Insurance Journal, the combined net ratio in 2023 is estimated to be 102.2. Underwriting losses are expected to be primarily due to soft performance in personal lines, which, in turn, is driven by higher catastrophe losses per Insurance Information Institute and Milliman.
Though P&C insurers' financials are less sensitive to interest rates than life insurers, a better interest rate environment will cushion investment income. The Fed has already made three hikes in 2023, taking the tally to 11 since March 2022. An improving rate environment is a boon for insurers, especially long-tail insurers.
The insurance industry continues to witness accelerated digitalization. Players are investing heavily in technology to improve scale and efficiencies.
A sturdy capital position supports effective capital deployments like investment in organic growth initiatives, mergers and acquisitions, dividend hikes, special dividends and share buyback programs.
Growth Picks
Given the prospects of the industry, let's look at a few stocks that have the potential to generate better returns. Our proprietary Growth Score makes the daunting task easier.
The Growth Score analyzes the growth prospects for a company. Studies have shown that stocks exhibiting the best growth characteristics consistently outperform the market. Back tested results have shown that for stocks with a solid Growth Score and a favorable Zacks Rank, the returns are even better.
With the help of the Zacks Stock Screener, we have selected four P&C insurance stocks with an impressive Growth Score of A or B. Each of these stocks carry a Zacks Rank #2 (Buy).
These stocks have also witnessed positive estimate revisions in the past 60 days, reflecting analysts' confidence in the companies' operational efficiency.
Fairfield, OH-based Cincinnati Financial markets property and casualty insurance. Several growth initiatives and price increases, a vital performing Commercial Lines segment, a higher level of insured exposures, rate increase, agent-focused business model, consistent cash flow generation and favorable reserve release poise it well for growth. CINF expects 2023 property-casualty premium to grow 8%, while its agent-focused business model will drive long-term premium growth.
Cincinnati Financial's consistent cash flow and sufficient cash balances continue to boost liquidity This insurer has a solid track of raising dividends in the last 62 years and also pays special dividends.
Richmond, VA-based Kinsale Capital offers various insurance and reinsurance products, typically providing coverage for those risks, which are unique and difficult to find in the standard insurance market.
With an extensive focus on clients with small and medium-sized accounts, which have better pricing and are less prone to competition, it focuses only on the excess and surplus lines (E&S) market in the United States. KNSL expects 2023 to be the sixth calendar year in a row with double-digit industry-wide E&S premium growth.
Kinsale Capital is well-poised to deliver improved margins, lower loss and expense ratios and estimates low double-digit rate increases across the book of business.
Kinsale Capital enjoys the best combination of high growth and low combined ratio among its peers. KNSL targets a combined ratio in the mid-80s range over the long term.
Headquartered in Houston, TX, Skyward Specialty Insurance Group underwrites commercial property and casualty insurance products in the United States.
Prudent underwriting and claims capabilities, a diversified book of E&S and admitted specialty business, accelerated digitalization bodes well for growth. The insurer generates strong premium growth from niche markets.  Specialty Insurance stays focused to shift business mix towards more profitable lines. This coupled with rate increases above loss cost inflation results in low underwriting volatility.
To capitalize the improving rate environment, the insurer is increasing allocation to core fixed income.
Cincinnati Financial Corporation (CINF): Free Stock Analysis Report
Kinsale Capital Group, Inc. (KNSL): Free Stock Analysis Report
Skyward Specialty Insurance Group, Inc. (SKWD): Free Stock Analysis Report
To read this article on Zacks.com click here.
This article originally appeared on Zacks
Sponsored: Want to Retire Early? Here's a Great First Step
Want retirement to come a few years earlier than you'd planned? Or are you ready to retire now, but want an extra set of eyes on your finances?
Now you can speak with up to 3 financial experts in your area for FREE. By simply clicking here you can begin to match with financial professionals who can help you build your plan to retire early. And the best part? The first conversation with them is free.
Click here to match with up to 3 financial pros who would be excited to help you make financial decisions.