Most Dangerous States in America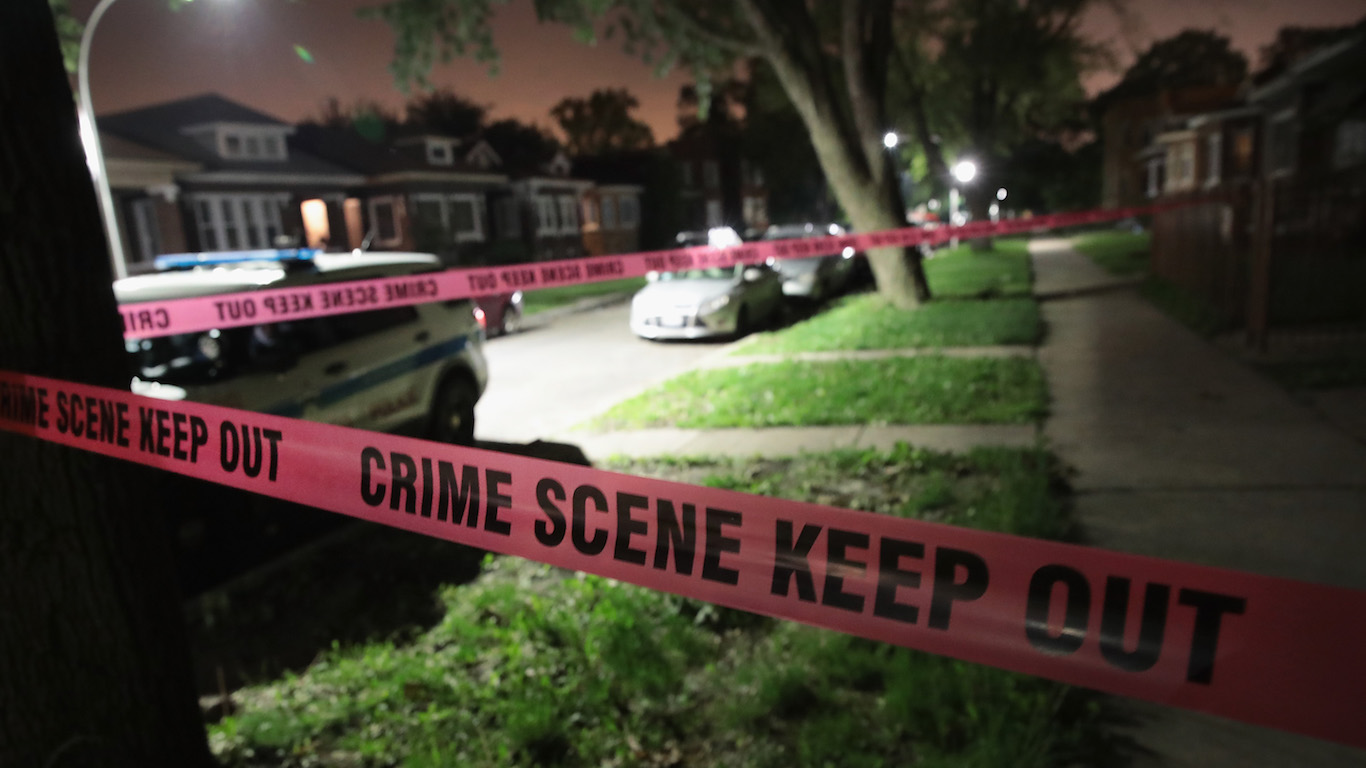 Even as the U.S. population increased by 2.3 million from 2016 to 2017, the number of violent crimes fell by approximately 2,400 incidents. Preliminary data indicates that the violent crime rate will continue to decrease in 2018 as part of the long-term decline that began in the 1990s.
While violent crime in the United States is close to its lowest point in nearly 50 years, some parts of the country are stuck in the past. The violent crime rate — the number of reported incidents per 100,000 — in some states remains at a level not seen on the national scale since crime peaked in the late 1980s. Violent crime in these states is driven in large part by gun violence in major cities.
While the relationship between violent crime and wealth is complicated, crime tends to be more common in areas with reduced access to economic opportunities. Many of the states with the highest incidence of violent crime have low educational attainment rates as well as high rates of poverty and unemployment.
To determine the most dangerous states in America, 24/7 Wall St. reviewed the 2017 violent crime rate for all 50 states with data from the FBI's Uniform Crime Reporting Program. The violent crime rate consists of the number of murders, rapes, robberies, and aggravated assaults per 100,000 residents.
Click here to see the full list of the most dangerous states in America.
Click here to see our detailed findings and methodology.
50. Maine
> Violent crime rate: 121 per 100,000
> Total 2017 murders: 23 (6th fewest)
> Imprisonment rate: 380 adults per 100,000 (5th lowest)
> Poverty rate: 11.1% (16th lowest)
> Most dangerous city: Biddeford
Maine is the safest state in the country. There were 121 violent crimes for every 100,000 state residents in 2017, less than a third of the national violent crime rate of 394 per 100,000. As it is across the United States as a whole, aggravated assault is by far the most common type of violent crime in Maine. Still, the state's aggravated assault rate of 65 incidents per 100,000 people is a fraction of the national rate of 249 per 100,000.
Crime is often concentrated in more densely populated urban areas. Even in Biddeford, the most dangerous city in Maine, violent crime is less common than it is nationwide.
See all stories featuring:
Maine