UBS Near Settlement on Libor Scandal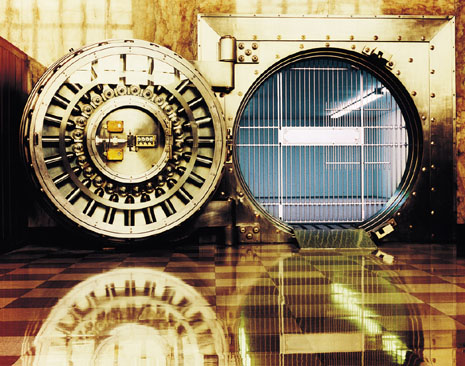 A second major bank is near a settlement agreement with regulators related to charges of manipulating the Libor interest rate. Swiss banking giant UBS A.G. (NYSE: UBS) is expected to agree to pay at least $450 million for its manipulations, the amount that Barclays PLC (NYSE: BCS) agreed to pay earlier this year to settle manipulation charges.
UBS may end up paying more because Barclays had spent "tens of millions" on its own internal investigations according to source cited at The Wall Street Journal.
There are at least another dozen banks currently being investigated for trying to rig the benchmark Libor, which is used by mortgage lenders, student loan lenders, auto lenders, and credit card companies to compute the interest rates they charge customers. Royal Bank of Scotland Group (NYSE: RBS) is reportedly in advanced settlement talks with regulators. Deutsche Bank A.G. (NYSE: DB) has set aside funds to pay for potential fines, and U.K. giant HSBC Holdings PLC (NYSE: HBC) as well as U.S.-based banks Citigroup Inc. (NYSE: C) and J.P. Morgan Chase & Co. (NYSE: JPM) are among others also being scrutinized.
Paul Ausick
Sponsored: Tips for Investing
A financial advisor can help you understand the advantages and disadvantages of investment properties. Finding a qualified financial advisor doesn't have to be hard. SmartAsset's free tool matches you with up to three financial advisors who serve your area, and you can interview your advisor matches at no cost to decide which one is right for you. If you're ready to find an advisor who can help you achieve your financial goals, get started now.
Investing in real estate can diversify your portfolio. But expanding your horizons may add additional costs. If you're an investor looking to minimize expenses, consider checking out online brokerages. They often offer low investment fees, helping you maximize your profit.