Greenlight Capital Re, Ltd.
NASDAQ: GLRE
$7.34
-$0.17 (-2.2%)
Real time price as of May 28, 2020 12:30 pm EDT
The top analyst upgrades, downgrades and initiations seen on Thursday morning include Deutsche Bank, Editas, EMC, Exxon Mobil, First Solar and Newmont Mining.
3 years ago
Last Updated: 4 months ago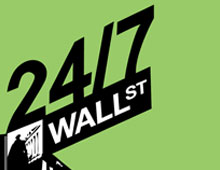 Source: ThinkstockBarclays PLC (NYSE: BCS) will cut 3,700 jobs as the troubled bank restructures. (Reuters)Nokia Corp. (NYSE: NOK) adds to its low-priced Asha line. (Reuters)A judge approves a...