Starbucks Among The Lowest Paying Companies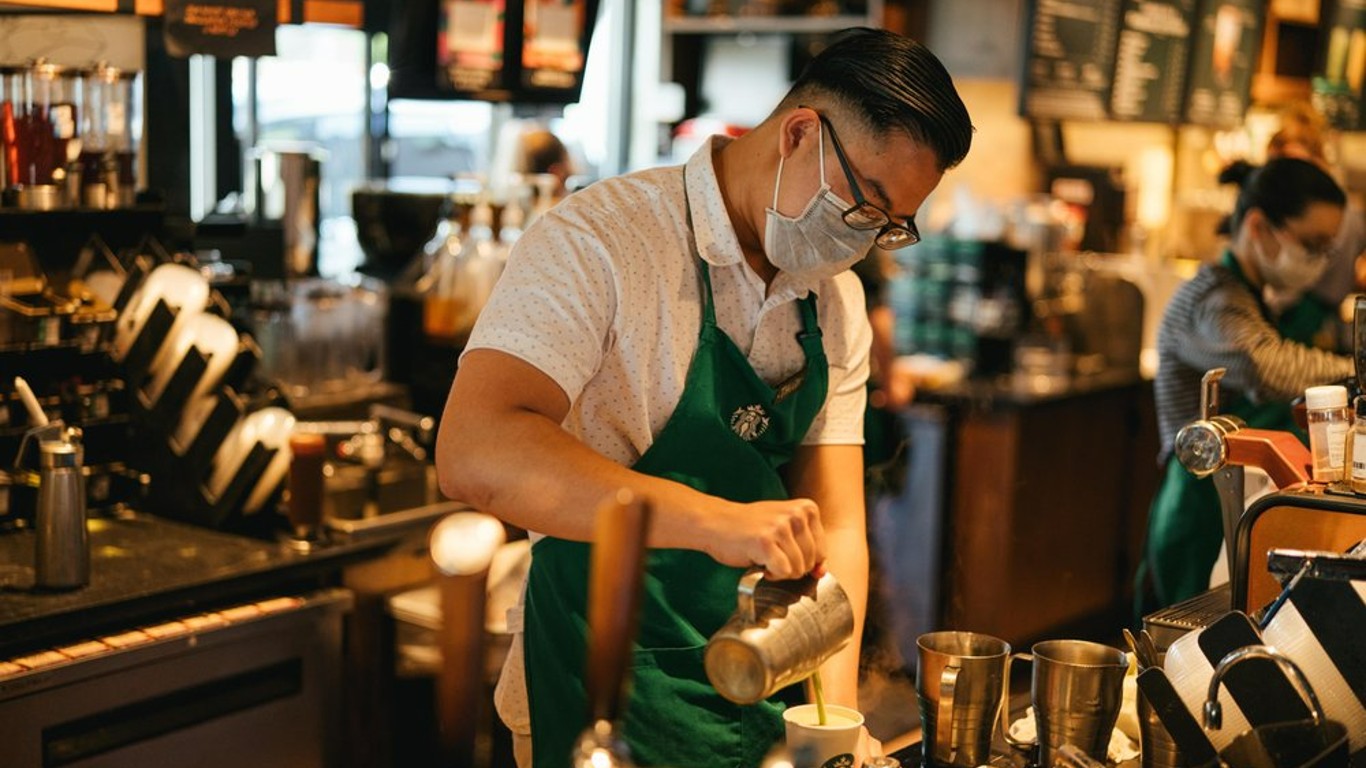 Starbucks is often criticized for paying its workers very little. The lowest sum it pays store workers in the US is $15. An examination of what American companies pay worldwide shows that Starbucks is among the lowest in the group, at $12,254. According to a new study by The Wall Street Journal, only five companies paid less last year.
The universe of companies reviewed was the S&P 500. The Journal reported about 100 companies had median pay in 2022 that was below $50,000. "That list includes retailers, restaurant chains, cruise operators and other businesses with large numbers of hourly or part-time workers."
The low pay at Starbucks has caused employees discontent. Some workers have tried to unionize with substantial pushback from Starbucks' management. The unions have not only protested pay. They have also said that part-time workers do not get health insurance and payments for tuition reimbursement.
The union movement could partially cripple Starbucks. More and more locations are likely to unionize. And the coffee store chain has had trouble with regulators and courts. According to The Washington Post, "The National Labor Relations Board and federal courts have repeatedly found that Starbucks has violated its workers' union rights, including by firing 22 union activists, closing unionizing stores and withholding pay increases and benefits from union members."
Starbucks may also start to suffer from reluctance among some customers to visit its stores. The union movement expansion will become increasingly evident to the public over time.
Starbucks cannot complain that it has financial problems. In its most recent quarter, revenue rose 14% to $8.7 billion. Earnings per share rose 36% to $.79.
New CEO Laxman Narasimhan commented, As we strive to continue to be a different kind of company, we will unlock our limitless possibilities to meet the needs of today and, importantly, the future of Starbucks." Many workers don't see things that way.
Also read: the Starbucks capitals of America