For-Profit Colleges Stung in GAO Report (APOL, EDMC, WPO, DV, ESI, STRA, CECO)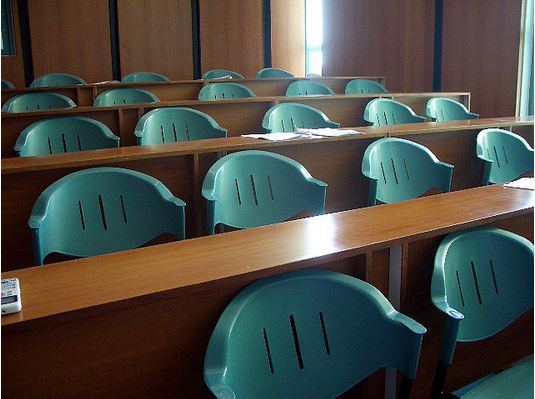 For-profit colleges have had a tough couple of years. First, the colleges were forced to change admissions procedures in a way that has cost them enrollment. Then student loan default rates and job placement rates came under fire. Share prices tumbled, although a decision by the US Department of Education in July delayed implementation of some rules until 2015. Now the schools have taken another shot.
The US Government Accountability Office (GAO) has issued a new report on for-profit education that was prepared at the request of US Senator Tom Harkin (D-IA), a long-time critic of the for-profit sector. This report focused on how closely the colleges adhered to their own policies related to admissions credentials, cheating, and counseling students who withdraw.
The GAO does not identify the 15 schools included in the study by name, but it does say that the study did include the top 5 based on enrollment in 2008. The likely suspects include Apollo Group Inc. (NASDAQ: APOL), Education Management Corp. (NASDAQ: EDMC), The Washington Post Co. (NYSE: WPO), DeVry, Inc. (NYSE: DV), ITT Educational Services Inc. (NYSE: ESI), Strayer Education Inc. (NASDAQ: STRA),. and Career Education Corp. (NASDAQ: CECO).
The study resembled an undercover sting operation. The GAO tried to enroll students with false high school credentials, and once admitted, the students plagiarized assignments, turned in clearly incorrect assignments, and regularly skipped class. The overall results indicated that 8 of the 15 schools mostly complied with their own policies, while at the other 7 the GAO said it found "mixed results."
Regarding academic performance policies, the GAO had this to say:
At 6 colleges, instructors acted in a manner consistent with school policies in this area, and in some cases attempted to contact students to provide help outside of class. One or more instructors at 2 colleges repeatedly noted that the students were submitting plagiarized work, but no action was taken to remove the student. One or more instructors at the 4 remaining colleges did not adhere to grading standards. For example, one student submitted photos of celebrities and political figures in lieu of essay question responses but still earned a passing grade.
That totals only 12 schools because 3 of the schools refused to admit students who could not provide acceptable high school credentials.
By itself, this study probably won't have much effect on the for-profit schools share prices, but it does let investors know that the schools' policies and practices remain under scrutiny. There is little question that the prosperity that these schools achieved in the 2000s was largely due to the huge increase in federal student loan dollars that flowed in as the schools' enrollments surged. Changes in federal law and continuing investigative pressure will definitely have an impact on these schools going forward.
Senator Harkin is also investigating the recruiting of military veterans by the for-profit schools. Due to a quirk in the law, veteran's benefits are not included in the requirement that no more than 90% of a school's revenue can come from federal financial aid programs. In 2010-2011, veteran's education payments to 8 for-profit schools increased by 86%, to $627 million, about 14% of the $4.4 billion total veteran education benefits for the 2010-2011 academic year.
For-profit schools will stay on the radar both because of the ongoing investigations into their activity, but also because budget-cutting time in the US Congress could hit these schools pretty hard.
Paul Ausick