18 Jobs Being Replaced by Robots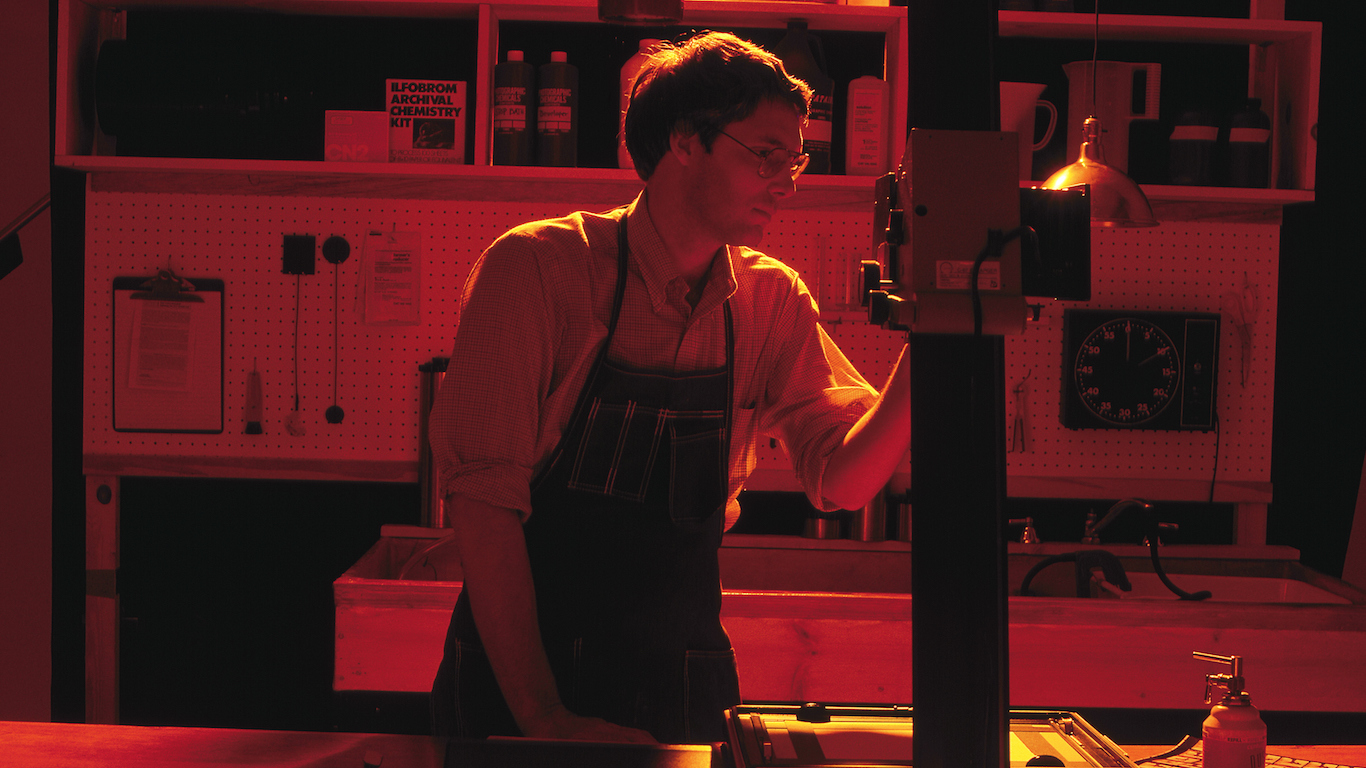 3. Photographic process workers and processing machine operators
> Projected loss 2014-2024: -32.9%
> 2014 jobs: 28,800
> 2024 jobs: 19,400
> Median annual wage: $26,590
Photographic process workers and processing machine operators are essentially responsible for developing film. A profession that used to be found in nearly every corner store and drugstore is now all but extinct because of digital technology. Employment in the field began to decline with the advent of the digital camera. Now that nearly everyone carries a cell phone with a built-in camera, the number of people employed as photo developers is disappearing rapidly. Between 2014 and 2024, the number of people employed in the field is projected to decline by 32.9%.
2. Switchboard operators, including answering service
> Projected loss 2014-2024: -32.9%
> 2014 jobs: 112,400
> 2024 jobs: 75,400
> Median annual wage: $27,440
Advancing technology is largely responsible for the massive projected employment decrease for switchboard operators and answering services. Specifically, voice recognition technology can recognize human speech and effectively direct calls. Cell phones are also now ubiquitous, lowering the demand for hotel switchboard operators, as well as jobs related to collect calls and directory assistance. By 2024, the number of switchboard operator and answering service jobs will be 32.9% lower than a decade prior.
1. Telephone operators
> Projected loss 2014-2024: -42.4%
> 2014 jobs: 13,100
> 2024 jobs: 7,500
> Median annual wage: $35,880
Like switchboard operators, telephone operators often redirect calls, but they also provide information and assistance to callers. Operators answer emergency calls and are often employed to help disabled individuals and children use the phone. Today, however, voice recognition and other technology allows users to have their calls connected without any human assistance. The number of telephone operators is projected to decrease by 42.4% in the decade ending in 2024, the largest contraction of any occupation.