3 Dividend Stocks I'm Putting $15,000 In To Right Now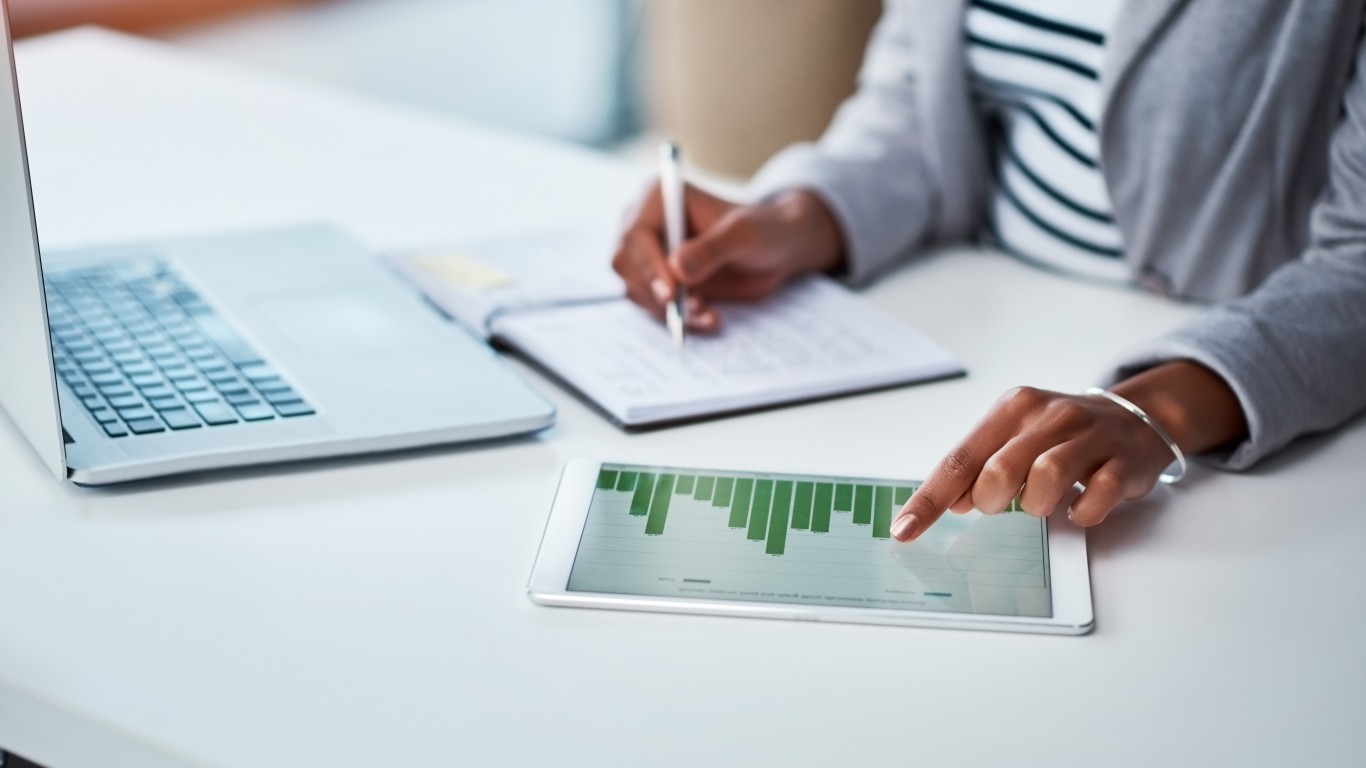 Study, after study, after study has shown that owning dividend stocks can help investors retire rich. But with treasury yields spiking this year, interest in dividend stocks has wained considerably.
The Dividend Aristocrats index is down 5.5% YTD, compared to a 10.5% gain for the S&P 500. While many investors are piling into 'The Magnificent Seven' technology stocks, there is a fantastic opportunity for patient investors to scoop up shares of high yielding companies at a relative bargain. Here are three I'm adding to my portfolio right now:
Camden Property Trust – 4.8% Yield
Camden Property Trust (NYSE: CPT) may not be a household name, in the traditional sense, but households are it's forte. Camden is a publicly traded REIT that specializes in building and operating apartments across the United States. They currently have close to 200 communities and 60,000 units, mostly across the Sunbelt region.
Shares have been hammered YTD, down nearly 25%, as investors have chased growth and yield elsewhere.  While many are noting that Camden won't be able to pass through the large rent hikes they were during the last two years, that's not the whole story. For one, with interest rates on new mortgages cresting 8% many people simply can't afford to purchase a new home and will have to continue renting. The same is true of new housing construction, which looks like it could fall below 1,000,000 units in the next few months, levels we haven't seen since COVID.
The influx of new residents to the Sunbelt states during the COVID migration, combined with affordability challenges, and lack of supply in these markets means Camden has an invaluable asset for the foreseeable future. I'm investing $5,000 today, good for $240 of extra income at today's yield.
3M Company – 6.7% Yield
As we've written previously, 3M (NYSE:MMM) is an All-American company that's currently down on it's luck. But for dividend investors it may be a fantastic time to scoop up shares. The company is at it's highest yield in more than a decade, at close to 7%.
Shares are now trading back down where they were around 2012. You'd be forgiven for thinking the company was on the edge of collapse, but that's simply not true.
The company has over $5b in cash, it's highest level ever
The company has retired 50,000,000 in shares the last five years
Recent layoffs are expected to save up to $900 million a year
Yes, manufacturing is on it's heels right now. But this is a company that has survived multiple world wars, pandemics, and financial collapses. It makes essential products for virtually every home and business imaginable. That's why I'm investing $5,000 today and banking an extra $332 in income at today's levels.
Healthpeak Properties Inc – 7.7% Yield
Healthpeak Properties (NYSE:PEAK) just announced a $21 billion merger with Physicians Realty Trust (NYSE:DOC). Following the deal the newly combined company will own over 750 properties and 52 million square feet for healthcare discovery, 40 million square feet of outpatient medical services, and 12 million square feet of lab space.
Seeing a 7.7% yield makes you wonder how sustainable it is. Fortunately, management is forecasting the merger to be immediately accretive to funds from operation (FFO), expects at least $40 million in cost savings during the first year, and $60 million in the second year. They have also confirmed their commitment to maintaining the dividend of $1.2 per share.
Real estate is undeniably weak now due to interest rates. That' is doubly true for REITs, where investors have rotated out of shares and into treasuries now that yields have eclipsed 5% over some terms. However, looking beyond the current interest rate cycle it's easy to see how important Healthpeak Properties will be long term. The 'Graying' population in The United States means between now and 2050 we'll have a rise in the demand for labs, outpatient medical care, and retirement communities Healthpeak specializes in. I'm investing $5,000 and plan to collect nearly $400 of additional income this year as a result.