Alexandria Real Estate Equities, Inc.
NYSE: ARE
$153.32
-$1.55 (-1.0%)
Closing price December 2, 2022
These three top companies are expected to lift the dividends they pay to shareholders this week, making their stocks good total return candidates.
One U.S. giant was riding high Tuesday morning while another was sinking.
24/7 Wall St. has tracked a significant wave of insiders selling $1 million or more in stock in the final days of July and the start of August.
The top analyst upgrades, downgrades and initiations seen on Monday included ABB, AGCO, AT&T, Broadcom, Caterpillar, Costco, First Solar, Lululemon Athletica, Roku, Verizon and Xilinx.
4 years ago
Last Updated: 2 years ago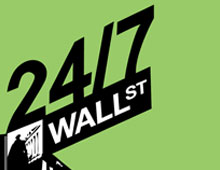 The surprising move last week by the Federal Reserve to postpone the tapering of the $85 billion per month bond-buying program known as quantitative easing put some very strong wind at the backs of...
9 years ago
Last Updated: 2 years ago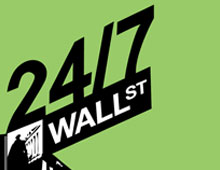 Source: ThinkstockThe information technology (IT) analysts at Oppenheimer continue to view the sector very favorably and believe that recent relative outperformance can continue in the months ahead....
9 years ago
Last Updated: 8 years ago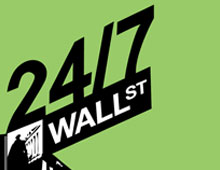 Source: ThinkstockReal estate is always a solid addition to a diversified portfolio. It also is not as correlated to the stock market as other alternative type investments. The portfolio managers for...
9 years ago
Last Updated: 8 years ago