Premier, Inc.
NASDAQ: PINC
$37.16
+$0.61 (+1.7%)
Closing price May 20, 2022
Monday's top analyst upgrades and downgrades included AT&T, Beyond Meat, Big Commerce, Centrus Energy, Oak Street Health, T-Mobile, Vail Resorts and Walmart
1 year ago
Last Updated: 1 year ago
Premier shares soared after it reported its fiscal fourth-quarter results before the markets opened on Tuesday.
3 years ago
Last Updated: 2 years ago
The top analyst upgrades, downgrades and initiations seen on Wednesday morning include Anheuser-Busch, Charter Communications, Costco, Nike, TiVo, Under Armour and Whole Foods.
5 years ago
Last Updated: 2 years ago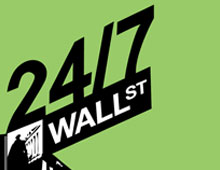 In a new research report, J.P. Morgan analysts completed some exhaustive work and have narrowed down the list of stocks that should get the largest boost from the Affordable Care Act, or Obamacare as...