Navigating Inflation in Retirement: Strategies to Protect Your Finances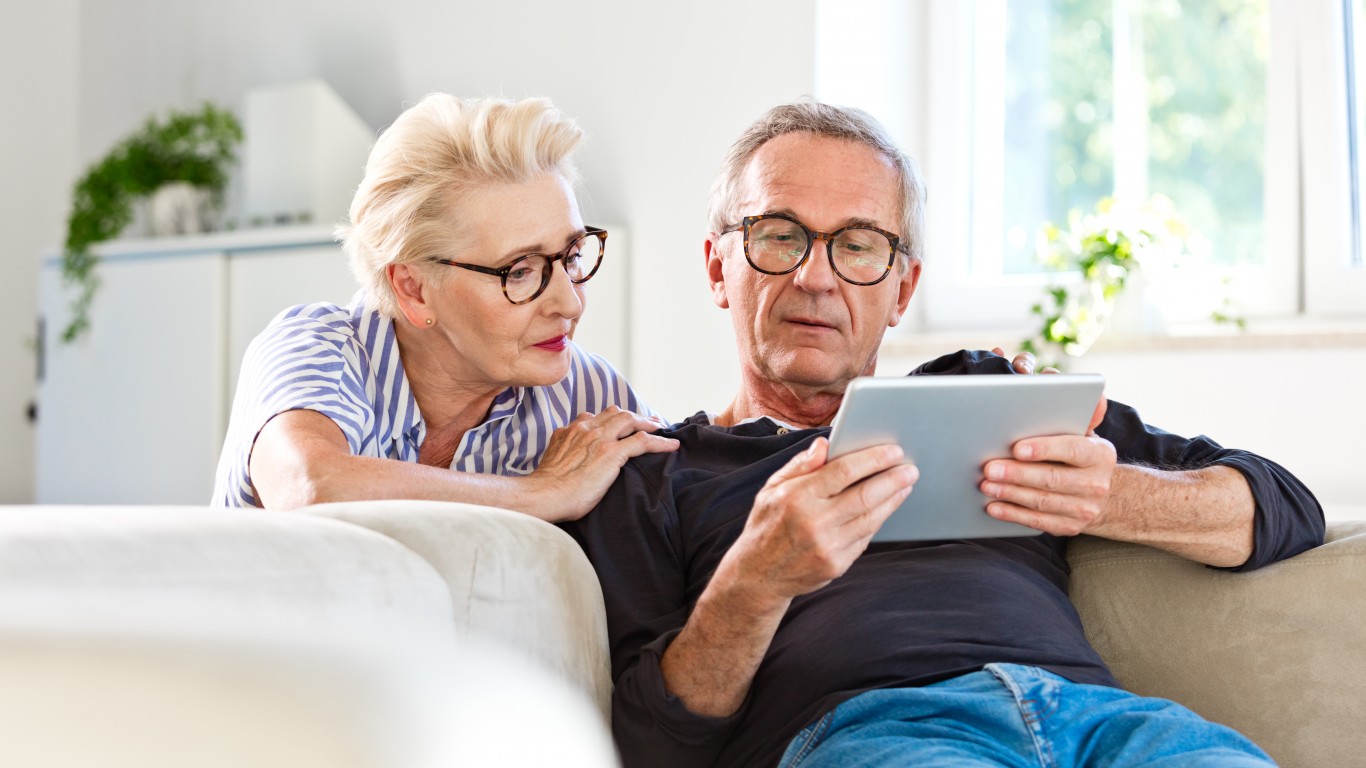 The 2023 TIAA Institute-GFLEC Personal Finance Index reports that 25% of working adults have reduced their retirement savings this year due to the rising cost of living. Most people's wages have not increased at the same rate as inflation. Paying today's bills precedes retirement savings if that's the only option. During rising prices, cutting back on retirement savings might have unintended consequences. First, if you save less, you'll have less in retirement.
Second, because of inflation, reduced retirement savings will have a more significant impact. Private Wealth Manager Seth J. Diener of Diener Money Management notes that the erosion of savings and investments over time due to the rising cost of goods and services is a major contributor to the stress on retirement finances in an era of rising inflation, along with the reduced purchasing power of fixed retirement income and increasing healthcare costs that outpace general inflation. Maintaining a stable retirement lifestyle requires taking steps to mitigate the effects of inflation. The following can help.
Have a Plan
It is crucial to have a well-thought-out financial plan that considers the effects of inflation. According to Adam Garcia, CEO of The Stock Dork, This plan should consider the potential erosion of purchasing power over time and aim to ensure that retirement income and savings are adjusted accordingly.
This may also mean reviewing and modifying the retirement budget to account for increasing costs, prioritizing needs over wants, seeking cost-saving measures, exploring discounts or benefits available for retirees, and creating an emergency fund to handle unexpected expenses that may arise due to inflationary pressures.
In addition to creating a budget and managing investments, financial planning can help retirees identify potential areas for cost savings. "By conducting regular expense reviews," Garcia says, "retirees can identify non-essential expenditures that can be reduced or eliminated. This disciplined approach to budgeting can free up funds that can be allocated towards higher priority expenses or savings."
Diversifying Investments
Allocate assets across investment vehicles such as stocks, bonds, real estate, and inflation-protected securities. Garcia notes that Diversification helps mitigate the impact of inflation on any single investment and can potentially provide higher returns to counteract rising costs. Diversification among financial instruments and asset classes generates long-term returns with low risk since the impacts of inflation vary across asset classes.
Treasury Inflation-Protected Securities
Considering investments that offer protection against inflation is a proactive move. Treasury Inflation-Protected Securities (TIPS) are bonds whose principal value adjusts with inflation. TIPS adjusts its value every six months based on the Consumer Price Index (CPI), which tells us how prices change. If the CPI goes up, the value of your TIPS investment goes up too. If the CPI goes down, the value of TIPS may also go down, but it won't go below the original value.
These securities, notes Garcia, can provide retirees with a hedge against rising prices and help maintain the purchasing power of their savings. It is advisable to consult with a financial advisor to determine the appropriate allocation of TIPS within an investment portfolio.
Peer-To-Peer Lending
Garcia recommends that retirees explore peer-to-peer lending platforms where they can lend money directly to individuals or small businesses needing funding. By diversifying loans across multiple borrowers, retirees may earn higher interest rates that help offset the effects of inflation.
Work Part-Time
Retirees should also explore other potential income sources. "Part-time employment, freelance work, or monetizing hobbies and skills can provide additional income to supplement retirement savings," says Garcia. This supplementary income can ease the burden of rising prices and give you more freedom in your budget. Working can be especially beneficial in retirement, as it can help you cover basic living costs. By being active after retirement, you can avoid depleting your resources to cover essentials like housing, food, utilities, and medical care.
Review Health Care Coverage
Reviewing and adjusting healthcare coverage is crucial as well. Retirees should carefully evaluate their healthcare plans, including Medicare options, and ensure they have adequate coverage for their medical needs. According to Garcia, exploring supplemental insurance plans can help mitigate the impact of rising healthcare costs and provide better protection against unexpected expenses.
Retirees who skip coverage reviews risk losing out on cost savings, improved care, and valuable health services. Ignoring health care coverage review can lead to unnecessary expenses in higher premiums and out-of-pocket costs.
Inflation Is Here To Stay
Inflation is an enduring reality, and effectively managing it entails practicing frugality and mindful spending. It may necessitate downsizing to create room for essential expenditures. By diligently monitoring and controlling their expenses, retirees can prioritize crucial needs, pinpoint areas where savings can be achieved, and effectively maximize their retirement income.
This article was produced and syndicated by Wealth of Geeks.