Special to 24/7 Wall St. From PrivCo
The IFBB Mr. Olympia contest will broadcast live on CBS this September. Unless Arnold Schwarzenegger's classic, "Pumping Iron" is constantly in your queue on Netflix, this probably means nothing to you. However, to the $25 billion dollar fitness industry, advertisers on CBS, and a rising tide of new entrant entrepreneurs, it solidifies bodybuilding and elite fitness's place among the mainstream of sports in America.
Of that $25 billion, there are just four companies that make up $2 billion of it.
They are all private. PrivCo has tracked most of them for the better part of a decade or since their inception. Each one is at the forefront of the elite fitness and bodybuilding industry and is a powerhouse in its respective subset of the industry.
There is a great deal of activity in the space including unprecedented growth among the industry leaders. Due to this growth…
…in the next 12-18 months, each one of them will be acquired or go public.
Here's why:
Revenue Growth is above the industry standard (12.8% 3-yr CAGR)
The companies have a dedicated user base that has consistently grown organically
Organic/dedicated user base is a priority for corporate acquirers and investors in IPOs
Most will need cash to expand the business and terms will be better from public markets than they will be from PE or VC
Established brands with 20-year history = too expensive for VC
Mature market with moderately consistent growth and no need for debt = not enough IRR for PE
Each brand has avoided the "fad-effect" that has plagued its public cohorts:
fad-fitness-trends = fad-fitness-financials
To highlight the public pressures that fad fitness trends face, below is a chart highlighting the "fad-effect." Planet Fitness, New York Sports Club and Fitbit have all had middling to declining stock prices. Glanbia PLC, the worldwide leader in protein synthetics and derivatives, is the one public company that is doing well. It provides the key ingredients for the world's largest protein supplement brand, Optimum Nutrition, and holds a number of other core assets related to the fitness industry within its portfolio. Glanbia's stock has risen with the elite fitness industry growth of the last three years, while the fad- fitness brands have all taken a hit or have remained flat across the same time period.
We took a look at the PrivCo Private Company Financial Database to find a few privately-held fitness companies that are primed for an exit. Here they are…
Founded: 1999
3 yr CAGR: 20.1%
2015 Revenue: $509MM
Acquisition Target or IPO: IPO
Bodybuilding.com is the go to source for all things body building and has been since 1999. Originally started as simply a supplement company by Ryan DeLuca, it has turned into an e-commerce behemoth in the industry.
From a traditional financial standpoint, their inventory requirements have set them back, given the massive inventories the company has to keep in their distribution centers across Nevada, Wisconsin, Pennsylvania, Florida, the Netherlands and Idaho. As a stand alone e-commerce and internet media company, they have done nothing but flourish in the age of main stream body building. The company launched an aggressive marketing campaign in 2013 that followed the release of their app for their popular online forum and fitness tracking blog, BodySpace. Since then the site has become the #1 health and fitness online publication worldwide, with 25 million monthly unique visitors, 1.1 million daily unique visitors, and nearly 10 million members part of their social network BodySpace.
The company is currently owned by Liberty Media Group's venture arm which controls a number of diversified media assets. Liberty Media has particicpated in a number of public listings for their assets including QVC as well as Expedia.com among many others.
Given the state of the company and its current debt position (excess of $350MM) and keeping with Liberty's past IPOs, a public float would be the most likely scenario forBodyBuilding.com.
Founded: 2010
3 yr CAGR: 172.5%
2015 Revenue: $425MM
Acquisition Target or IPO: IPO
Quest Nutrition has been on a meteoric rise to the top of the sports nutrition industry since its founding in 2010. Founded by Tom Bilyeau, Shannan Penna and Mike Osborn, Quest quickly established a dedicated following by introducing its products at gyms and fitness centers in California.
In 2012, Quest bars were named protein bar of the year by national supplement outlet GNC. The company is the single most popular protein bar within the fitness industry.
In 2015, private equity firm VMG Partners took a minority stake in Quest, valuing it at $900MM. Since then, the company has increased revenues dramatically and introduced over 19 new products to the market. Given the company's high revenue growth and serious appreciation for its products from their customers, Quest Nutrition could be on the path to an IPO as soon as this year.
Founded: 2008
3 yr CAGR: 30.1%
2015 Revenue: $19.8MM
Acquisition Target or IPO: Corporate Acquisition  
Orgain Inc., was founded in 2008 by Dr. Andrew Abraham after he received a cancer diagnosis. While the company has lower gross sales than other entrants on this list, the company's room for growth and national branding make it a vitally important top fitness brand.
Orgain is available across 30,000 locations throughout the United States including national outlets such as Costco, Whole Foods, Walmart, Walgreens, and a number of etailers including amazon.
With the rise in popularity of supplementation and recovery subset of the fitness industry, a number of health-conscious consumers have suddenly become interested in what goes in their products. Supplement companies in particular have notoriously come under fire for mislabeling their products. Furthermore, they've been accused of using low quality and at times dangerous ingredients. Orgain is cornering the market by providing consumers with transparency, as well as boasting one of the few "USDA Organic" tags out there for protein supplements.
Mondelez International and Kellogg Company would be near perfect acquirers given their activity in the organic food space and the fact that neither company has a significant organic supplement or protein drink equivalent in its brand portfolio.
Gold's Gym International, Inc.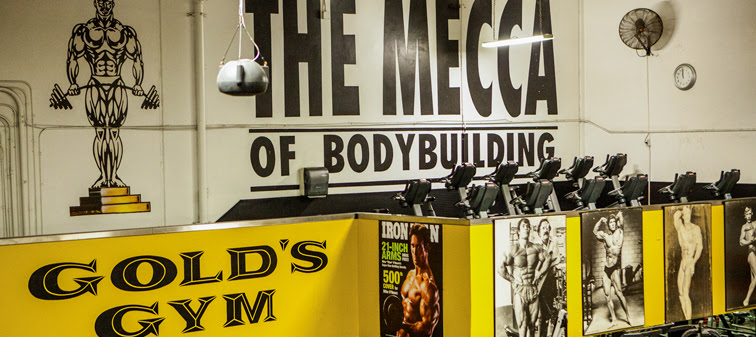 Founded: 1965
3 yr CAGR: 15.1%
2015 Revenue: $1.678 bln
Acquisition Target or IPO: IPO
Gold's Gym International is the oldest nationally-branded gym in the country still in existence. The company has operated on a franchise model since 1980 and has its roots in the 1960s, when it became the first nationally-recognized and branded gym.
The current owner-operator model of most fitness franchises has plagued Gold's Gym in the same way it has hurt the competition. High overhead costs and cyclical streams of revenue are an obstacle for every gym, but Gold's Gym has done a good job overcoming this over the last 15 years.
Gold's Gym finds itself in a heavily crowded market, but has created a niche for itself by offering a superior product to the budget-end gyms (Planet Fitness, Blink Fitness) and targeting just-below-higher-end luxury franchises. Today the company operates over 150 corporate-owned locations and has over 700 franchise locations worldwide, operating in 40 countries.
In March of 2016, the company hired industry veteran Konstantinos Pappous as its COO in a move that may push the company towards an IPO.
Special to 24/7 Wall St. From PrivCo