Billionaire Jim Pattison Buys Another $15 Million in Westshore Terminals Shares: Should You?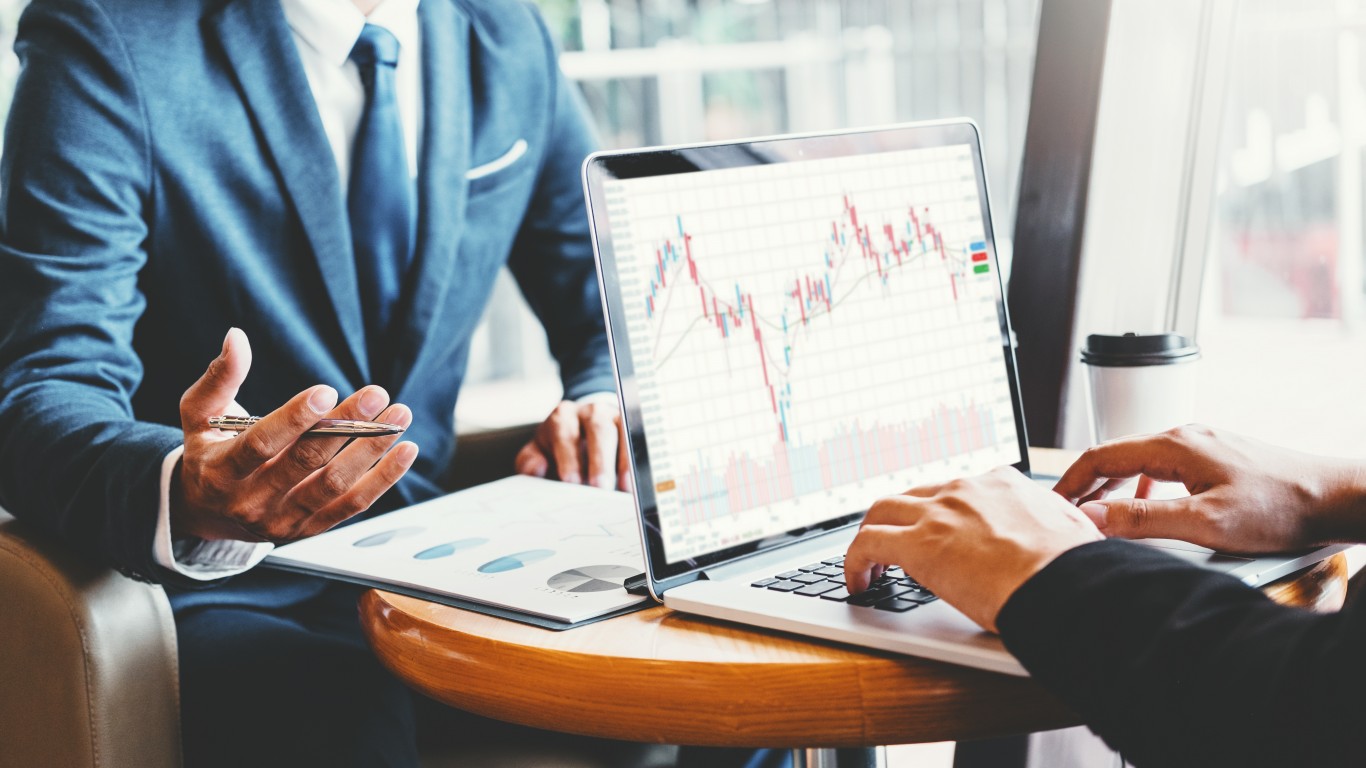 Vancouver billionaire Jim Pattison has been busy gobbling up the shares of Westshore Terminals Investments (CA:WTE) in June.
Between June 2 and June 23, Pattison's Great Pacific Capital made three transactions ranging in size from 111,700 shares to 237,300 at prices between $30.92 and $32.10 per share. Overall, he paid an average of $31.62 for the shares, lifting Great Pacific's holdings to 17.42 million.
While buy signals are a good reason to consider investing in a particular stock, it's important to note that Pattison has a vested interest in continuing to buy Westshore stock. Individual retail investors do not.
However, that doesn't mean you shouldn't buy the coal export terminal operator's stock. Just understand the reasons behind Pattison buying before you do.
Vested Interest
According to Westshore's proxy, Jim Pattison owns 26.95 million shares of the company, good for a 43.1% stake. The 17.42 million mentioned above are part of the billionaire's shareholdings.
The company has eight directors. Its proxy states that five of the eight are independent of the company. The three that aren't independent work for Westshore. However, Glen Clark, the former premier of British Columbia who worked for Pattison for 22 years until retiring on Dec. 31, 2022, remains on the board. While technically independent, he's clearly in Pattison's camp regarding board-related decisions.
Further, Westar Management Ltd., a subsidiary of the Jim Pattison Group, provides management services to Westshore LP, which runs the business for Westshore Terminals. Westar has done so since 1993.
In 2022, Westar received $1.8 million in base fees, which increases by 3% annually. The incentive fee paid in 2022 was $1.1 million. There is a cap of $7.5 million on this fee. Jim Pattison and his related entities must keep their ownership stake above 33.3% to continue providing management services.
So, as you can see, Jim Pattison has three million reasons to keep buying Westshore Terminals stock.
Origin Story
When Jim Pattison got involved in Westshore Terminals, it was called Westar Group. It had two things of value: the Roberts Bank Coal Terminal in Tsawassen, south of Vancouver, and tax losses worth more than $500 million. However, it was essentially bankrupt.
Between 1993 and 1997, Pattison went to work, gaining control. Some 30 years later, his stake is worth $830 million. It generates approximately $37 million in distributions annually. Add in the $3 million in management fees, and it's $40 million.
Assuming Pattison paid $15 a share for his shareholdings in Westshore over the years, the annual yield on his Westshore stock is approximately 10%. Income investors would die for this kind of return.
So, it's easy to see why he continues to buy.
Investor Interest
Seemingly, institutional investors are missing whatever Pattison sees in the shares. The WTE stock's score on Fintel's Fund Sentiment scoreboard is 12.88, among the lowest for a Toronto-traded name.
Still, for everyday investors, there are three reasons why you might be interested.
First, it pays a quarterly dividend of 35 cents a share. The $1.40 annualized rate yields a healthy 4.5%. Secondly, Westshore expects to handle 26.5 million tonnes of coal in 2023. It gets paid $12.75 per tonne loaded, so that's nearly $338 million in revenue, up from $282 million in 2022. In addition, it continues to work on its project to start handling potash by 2026.
Lastly, and probably the most important reason, is that Jim Pattison didn't become one of Canada's best investors by making too many poor investments.
If you focus on the income it generates and make some timely buys in the $20s in the future, you'll do fine… just as Pattison has.
This article originally appeared on Fintel
Sponsored: Want to Retire Early? Here's a Great First Step
Want retirement to come a few years earlier than you'd planned? Or are you ready to retire now, but want an extra set of eyes on your finances?
Now you can speak with up to 3 financial experts in your area for FREE. By simply clicking here you can begin to match with financial professionals who can help you build your plan to retire early. And the best part? The first conversation with them is free.
Click here to match with up to 3 financial pros who would be excited to help you make financial decisions.