Top EV Maker Highlights 5 'Strong Buy' Stocks Under $10 With Huge Upside Potential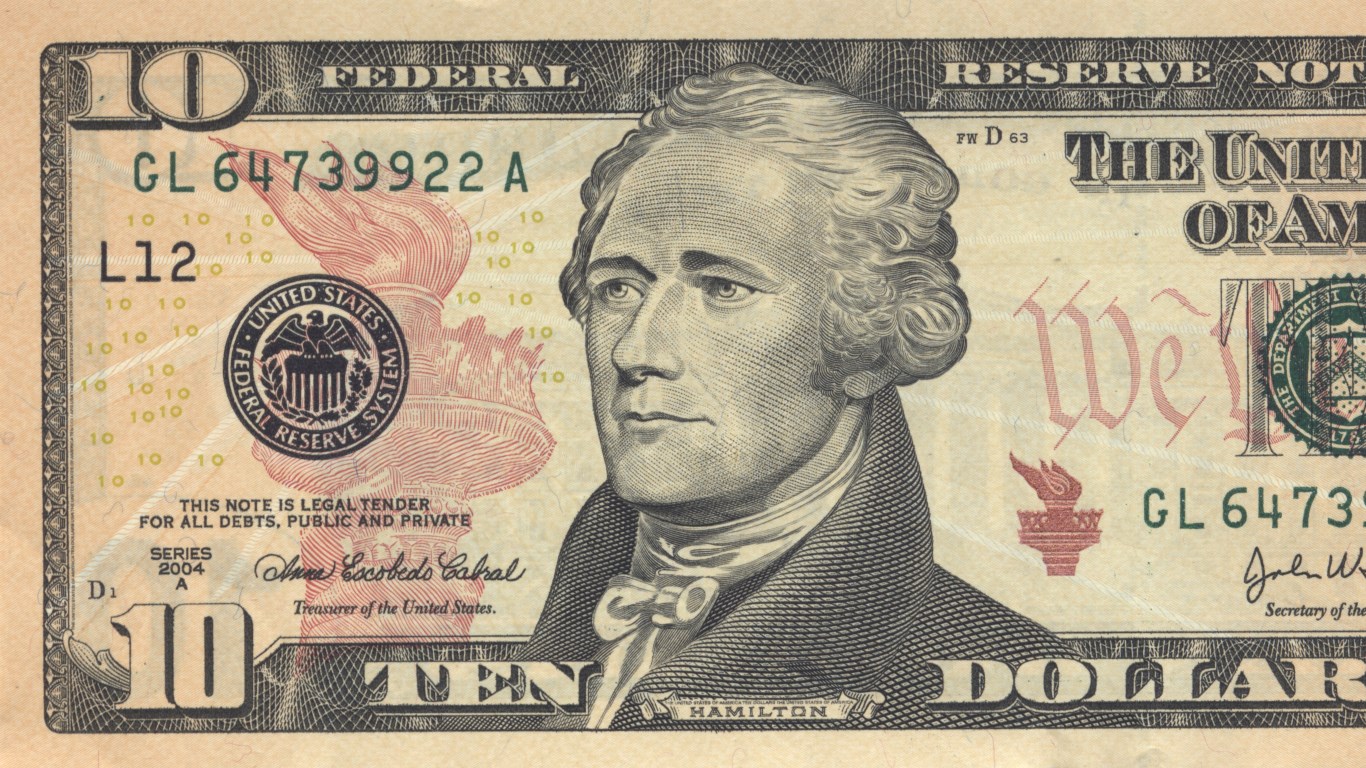 While most of Wall Street focuses on large-cap and mega-cap stocks, as they provide a degree of safety and liquidity, many investors are limited in the number of shares they can buy. Many of the biggest public companies, especially the technology giants, trade in the hundreds, all the way up to over $1,000 per share or more. At those steep prices, it is difficult to get any decent share count leverage.

Many investors, especially more aggressive traders, look at lower-priced stocks as a way not only to make some good money but to get a higher share count. That can really help the decision-making process, especially when you are on to a winner, as you can always sell half and keep half.
Skeptics of low-priced shares should remember that at one point Amazon, Apple and Netflix traded in the single digits. Nvidia, which has exploded higher on AI semiconductor chips, traded under $10 for years. One stock we featured over the years, Zynga, was purchased by Take-Two Interactive. Cogent Biosciences, which we featured last March, has tripled since then.

We screened our 24/7 Wall St. research database looking for smaller cap companies that could offer patient investors some huge returns for the rest of 2023 and beyond. While these five stocks are rated Buy and have a ton of Wall Street coverage, it is important to remember that no single analyst report should be used as a sole basis for any buying or selling decision.
Bluebird Bio
This micro-cap biotech could have huge upside for aggressive traders. Bluebird Bio Inc. (NASDAQ: BLUE) is a biotechnology company that researches, develops and commercializes transformative gene therapies for severe genetic diseases.
Its product candidates for severe genetic diseases include Zynteglo for the treatment of transfusion-dependent ß-thalassemia, lovotibeglogene autotemcel for the treatment of sickle cell disease (SCD) and Skysona to treat cerebral adrenoleukodystrophy.
The company's clinical development programs include HGB-205, HGB-206, and HGB-210 to evaluate the safety and efficacy of lovo-cel in the treatment of patients with SCD; and HGB-204, HGB-205, HGB-207, and HGB-212 to evaluate the safety and efficacy of beti-cel in the treatment of patients with ß-thalassemia. It has a license agreement with Orchard Therapeutics.
BofA Securities has a $10 target price on Bluebird Bio stock. The consensus target is lower at $7.30. The stock closed on Friday at $4.05 up over 15%.
Commscope
This technology play offers some serious upside for aggressive investors. CommScope Holding Co. Inc. (NASDAQ: COMM) provides infrastructure solutions for communications networks worldwide.
The company's offerings include optical fiber and twisted pair structured cable solutions, intelligent infrastructure software, and network rack and cabinet enclosures under the SYSTIMAX, NetConnect, and Uniprise brands, as well as fiber management systems, patch cords and panels, pre-terminated fiber connectivity, complete cabling systems, and cable assemblies for use in offices and data centers.
It also provides fiber optic connectivity solutions, including hardened connector systems, fiber distribution hubs and management systems, couplers and splitters, plug and play multiport service terminals, hardened optical terminating enclosures, high-density cable assemblies, splices and splice closures that support video, voice and high-speed data services provided by telecommunications operators and multisystem operators.
Northland's $7 price target is shy of the CommScope stock consensus target of $7.69. The shares last traded on Friday at $4.86.

Compass
This stock has taken a beating over the past year but looks poised to rebound. Compass Inc. (NYSE: COMP) provides real estate brokerage services in the United States.
Compass operates a cloud-based platform that provides an integrated suite of software for customer relationship management, marketing, client service, operations and other functionality, as well as brokerage and adjacent services, all custom-built for the real estate industry. Compass agents utilize the platform to grow their business, save time and manage their business more effectively.
The BTIG price target is $5, and the consensus target is $4.09. Compass stock closed on Friday at $3.59.

Fisker
This electric vehicle (EV) stock could be a takeover candidate. Fisker Inc. (NYSE: FSR) develops, manufactures, markets, leases and sells electric vehicles. It is also involved in the asset-light automotive business. In addition, it offers Fisker Flexible Platform Agnostic Design, a process that develops and designs electric vehicles in specific segment size.
The company expects to approve the Fisker Ocean Extreme Vigyan Edition, named for the company's India subsidiary, by September. Deliveries to the world's third-largest automotive market will commence in the fourth quarter of 2023. Pricing will align with Europe, where the Fisker Ocean Extreme is priced at €69,950 for the German market, plus import taxes and logistics for India.
The Fisker Ocean Extreme has an EPA range of 360 miles on standard 20-inch wheels and tires, which is the longest range of any new electric SUV in its class. In Europe, the Fisker Ocean Extreme has a range of 707km/440 UK miles on standard 20-inch wheels and tires, which is the longest range of any electric SUV sold in Europe today.
Fisker stock has a $14 target price at TD Cowen. The consensus target is just $9.10, and shares closed at $6.15 on Friday.

Transocean
This is an inexpensive way to buy a deepwater oil drilling stock. Transocean Ltd. (NYSE: RIG) provides offshore contract drilling services for oil and gas wells worldwide. It contracts its drilling rigs, related equipment and work crews to drill oil and gas wells.
As of February 22, 2021, the company owned or had partial ownership interests in and operated a fleet of 37 mobile offshore drilling units, including 27 ultra-deepwater and 10 harsh environment floaters. It serves integrated oil companies, government-owned or government-controlled oil companies and other independent oil companies.
Over the past year, the company has seen some serious insider buying. In the past 12 months, the largest single purchase by an insider was when Independent Director Frederik Mohn bought $21 million worth of shares at $4.20 apiece. If that director is bullish at that level, then the current trading range offers a good entry point.
Benchmark has a Buy rating on the deepwater driller and their target price is set at $12. The consensus target for the stock is $7.62. On Friday, Transocean stock closed at $8.10.

These are five stocks for aggressive investors looking to get share count leverage on companies that have sizable upside potential. While not suited for all investors, they are not penny stocks with absolutely no track record or liquidity, and major Wall Street firms have research coverage.