5 Reasons to Avoid Starbucks (SBUX) Stock Today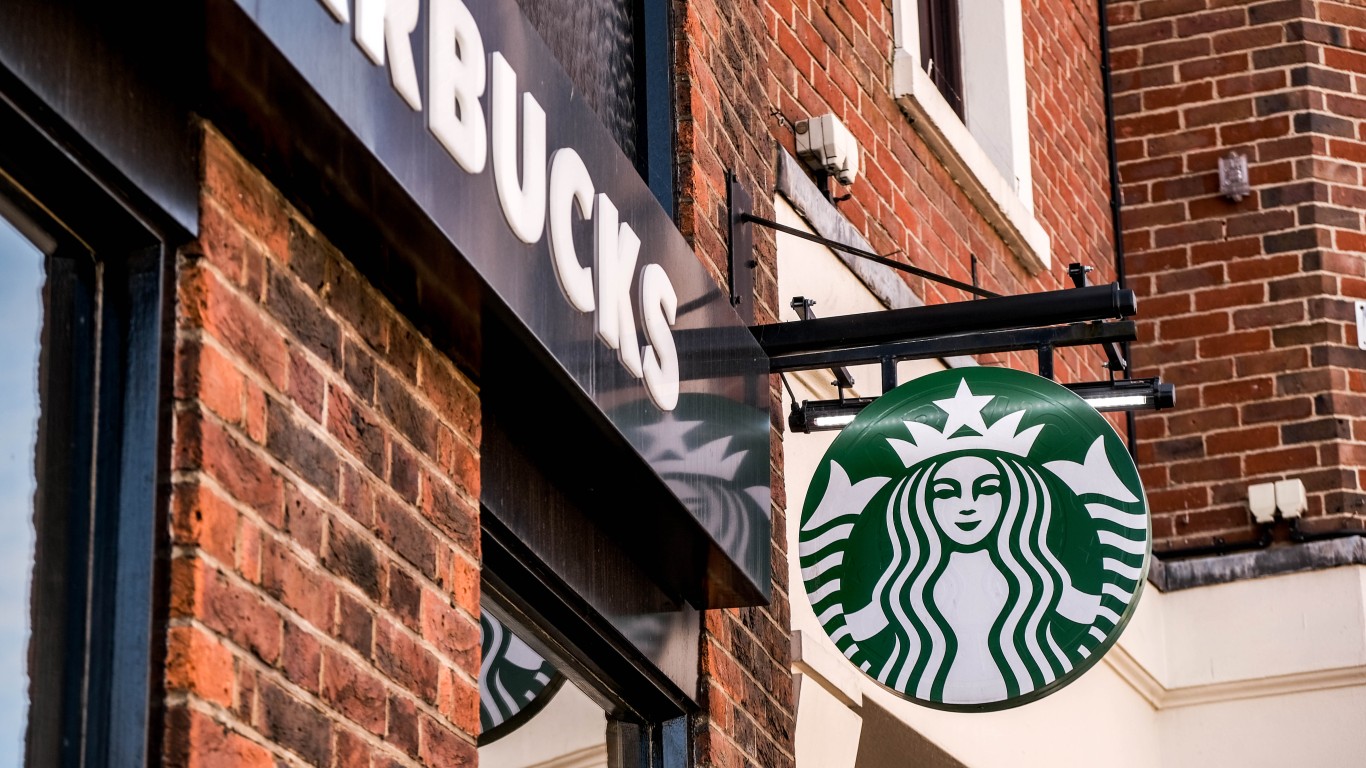 If there is one company in this world that has become ubiquitous, it's the coffee and food retailer Starbucks. What was once a trendy, new idea where people could get a delicious coffee and perhaps a pastry has become a shop-worn cliché for how to waste money on so-so products, served in some cases by surly baristas.
Over the years, reports indicate that the company has been battered by everything from criticism from the public and internally from employees, tax avoidance issues in Europe, anti-competitive pricing in the United States, human rights issues in multiple countries, and labor issues, including union busting.
While these are all issues that many activists would highlight, the reality is there are five key reasons why you should spend those hard-earned coffee and breakfast dollars at one of the company's many competitors. Any one of these five reasons alone may be compelling enough to avoid the Seattle behemoth.
While coffee drinkers tend to be willing to pay up for perceived better coffee, the reality is that according to research the majority of millennial patrons spend $30 per week, or almost $1500 per year. Students who go often spend anywhere from $165 to $300 per semester.
Many have had a bad experience
Horror stories of mean or surly employees or baristas have become legendary, with everything from yelling matches to claims of "foreign objects" of various varieties being found in orders. While there is no shortage of bad customers, the countless stories of rude employees are one huge reason to avoid the chain.
Wait times have increased
Many Starbucks customers, especially regulars get their morning caffeine fix via the drive-thru on their way to work. In many cases, and of course, depending on order size, the wait can be five to seven minutes or longer. Even Starbucks executives say the wait should be no longer than 3 to 5 minutes.
Reports of filthy locations
While certainly not the norm at all Starbucks, there have been reports leaked by employees showing filthy conditions. In a video released on TikTok in 2022, a disgruntled employee posted a video showing residue in milk pitchers and grime in and around floor drains. The employee claimed cutting labor was a priority over cleanliness.
True coffee lovers hate Starbucks
To make the coffee taste the same at all of its locations, Starbucks, according to reports, roasts its beans until they are almost burnt, which often gives a very bitter flavor. True specialty coffee roasters only roast the beans to a level that brings out the best in the beans.
Try the competition
While the success of Starbucks as a whole is unquestioned, and the franchise has exploded since the original store opened in 1971, the competition has soared over the years. In many cases, especially in certain regions of the country, Peets and Dunkin Donuts dominate among customers. In addition, with coffee getting better at fast-food restaurants, and inflation chipping away at finances, lower prices for products perceived as just as good may be the game changer.