These 3 Demolished 'Strong Buy' Dividend Stocks Are the Cheapest in Over 7 Years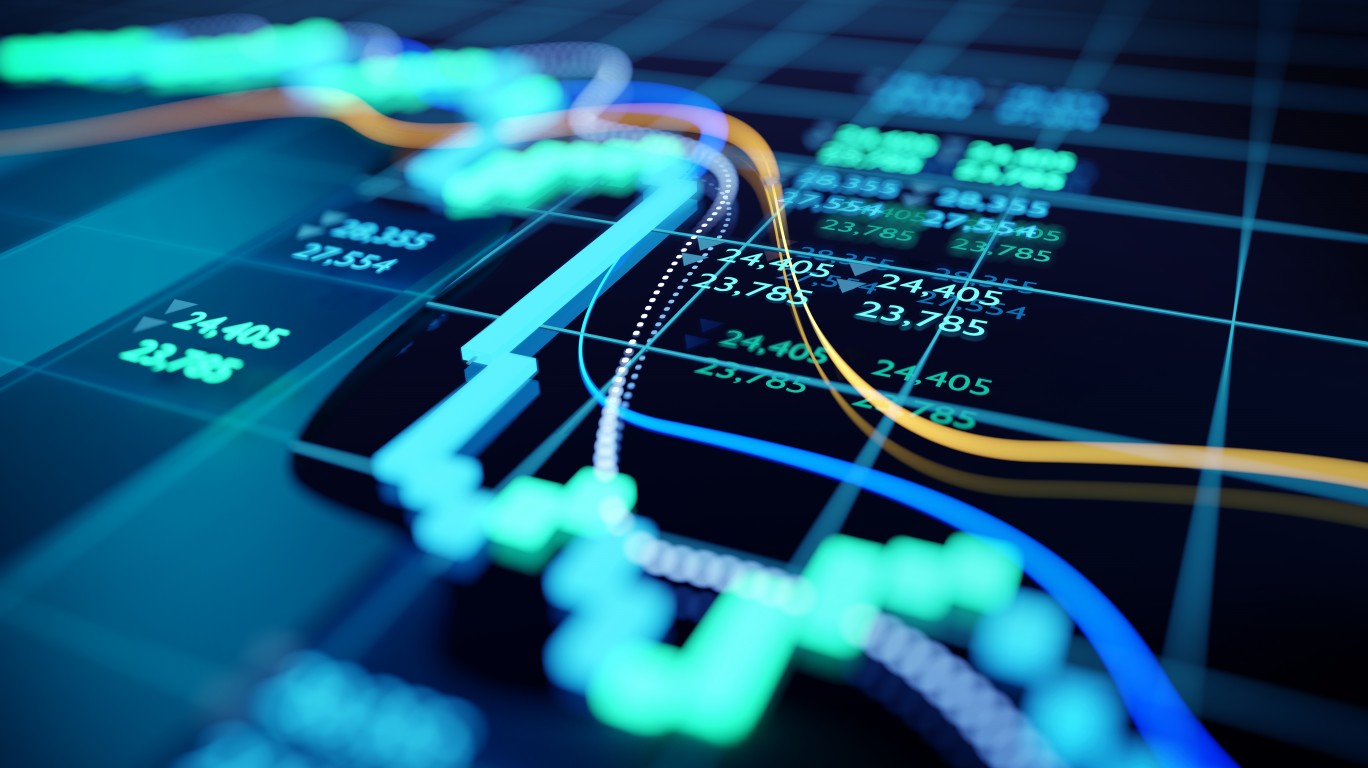 The stock market for the most part has had a solid year after a dreadful 2022, and those that owned any of the Magnificent 7 have had an incredible year. The reality is that the great majority of the rest of the 493 stocks in the S&P 500 have been treading water or worse, are negative for the year.
We decided to go on a hunt for quality stocks that for one reason or another have been buried, and not just this year. We found three incredibly solid and well-known dividend stocks that are trading at levels they were at 5 years ago and even longer.
The bright spot for investors is that it is very likely that all three continue to pay the outstanding dividends that they have paid to investors for years. While there is always a reason stocks trade lower and stay lower, all of these companies truly have Blue Chip status and likely rebound at some point, until they do, investors can collect some above-average dividends.
While all three are rated Buy across Wall Street, it is important to remember that no single analyst report should be used as the sole basis for any buying or selling decision.
Pfizer
This top pharmaceutical stock was one of the biggest winners in the ongoing Covid-19 vaccine sweepstakes. Pfizer Inc. (NYSE: PFE) discovers, develops, manufactures, markets, distributes, and sells biopharmaceutical products worldwide.
The company offers medicines and vaccines in various therapeutic areas, including cardiovascular metabolic and women's health under the Premarin family and Eliquis brands; biologics, small molecules, immunotherapies, and biosimilars under the Ibrance, Xtandi, Sutent, Inlyta, Retacrit, Lorbrena, and Braftovi brands; and sterile injectable and anti-infective medicines, and oral COVID-19 treatment under the Sulperazon, Medrol, Zavicefta, Zithromax, Vfend, Panzyga, and Paxlovid brands.
Pfizer also provides medicines and vaccines in various therapeutic areas, such as pneumococcal disease, meningococcal disease, tick-borne encephalitis, and COVID-19 under the Comirnaty/BNT162b2, Nimenrix, FSME/IMMUN-TicoVac, Trumenba.
Pfizer also sells the Prevnar family brands; biosimilars for chronic immune and inflammatory diseases under the Xeljanz, Enbrel, Inflectra, Eucrisa/Staquis, and Cibinqo brands
Amyloidosis, hemophilia, and endocrine diseases under the Vyndaqel/Vyndamax, BeneFIX, and Genotropin brands.
Roche is buying Televant from Pfizer and Roivant Sciences for $7.25 billion.
The shares are trading below the level they were back in 2018 after trading near $60 at the height of the Covid pandemic. While the cash cow that was the COVID-19 vaccine is gone for now, the company remains a safe and solid long-term investment.
Shareholders are paid a healthy 5.39% dividend. Truist Financial has a Buy rating and a $42 price objective. The consensus price target is set at $38.67. The shares ended Thursday's session at $30.39.
Verizon Communications
This is a top telecommunications company that offers perhaps the best value at current levels. Verizon Communications, Inc (NYSE: VZ) is one of the largest US telecom companies. It provides wireless and wireline services to retail, enterprise, and wholesale customers.
The company's wireless network serves approximately 120 million mobile connections with 115 million postpaid subscribers. Verizon's wireline business has undergone a period of secular decline due to wireless substitution and cable competition.
Verizon also provides converged communications, information, and entertainment services over America's most advanced fiber-optic network, and delivers integrated business solutions to customers worldwide.
Verizon posted its best day in 15 years after posting third-quarter results that beat expectations and predicted subscriber gains in the fourth quarter.
Verizon has not traded this low incredibly in almost 20 years. The last time the stock was this cheap was in the summer of 2004.
Verizon investors are paid an outstanding 7.76% dividend. Oppenheimer has an Outperform rating and their price objective is posted at $43, while the consensus price target across Wall Street is set lower at $37.26. Verizon closed Thursday at $33.70.
Walgreens Boots Alliance
This huge drugstore chain is a safe retail play for investors looking to add health care now and trades at a very cheap 7.5 times 2023 earnings expectations. Walgreens Boots Alliance (NYSE: WBA) operates as a pharmacy-led health and beauty retail company. It operates through three segments: Retail Pharmacy USA, Retail Pharmacy International, and Pharmaceutical Wholesale.
The Retail Pharmacy USA segment sells prescription drugs and an assortment of retail products, including health, wellness, beauty, personal care, consumable, and general merchandise products through its retail drugstores. It also provides specialty pharmacy services and mail services; this segment operates nearly 10,000 retail stores under the Walgreens and Duane Reade brands in the United States; and six specialty pharmacies.
The Retail Pharmacy International segment sells prescription drugs; and health and wellness, beauty, personal care, and other consumer products through its pharmacy-led health and beauty stores and optical practices, as well as through boots.com and an integrated mobile application. This segment operated 4,428 retail stores under the Boots, Benavides, and Ahumada in the United Kingdom, Thailand, Norway, the Republic of Ireland, the Netherlands, Mexico, and Chile; and 550 optical practices, including 165 on a franchise basis.
The Pharmaceutical Wholesale segment engages in the wholesale and distribution of specialty and generic pharmaceuticals, health and beauty products, and home healthcare supplies and equipment, as well as provides related services to pharmacies and other healthcare providers.
Amazingly the stock has not traded this low since the fall of 2008. It's worth noting that Pharmacy stocks have been under huge pressure lately, and Rite-Aid has filed for bankruptcy, while CVS and Walgreens have been madly trying to cut costs. Inflation and a stumbling economy along with huge opioid lawsuit settlements have hurt the sector.
Investors are paid a massive 8.98% dividend. Cowen has an Outperform rating on the shares and a $41 target price. That compares with the lower Wall Street consensus target for the company, which is posted at $26.11. The shares were last seen Thursday closing at $21.85.
There is no guarantee that these companies will come roaring back any time soon, and some on Wall Street may view them as value traps. However, with the possible exception of Walgreens, the dividends seem 100% secure and will pay investors handsomely until the stocks move higher again.
Sponsored: Attention Savvy Investors: Speak to 3 Financial Experts – FREE
Ever wanted an extra set of eyes on an investment you're considering? Now you can speak with up to 3 financial experts in your area for FREE. By simply clicking here you can begin to match with financial professionals who can help guide you through the financial decisions you're making. And the best part? The first conversation with them is free.
Click here to match with up to 3 financial pros who would be excited to help you make financial decisions.