Disney Takes Another Beating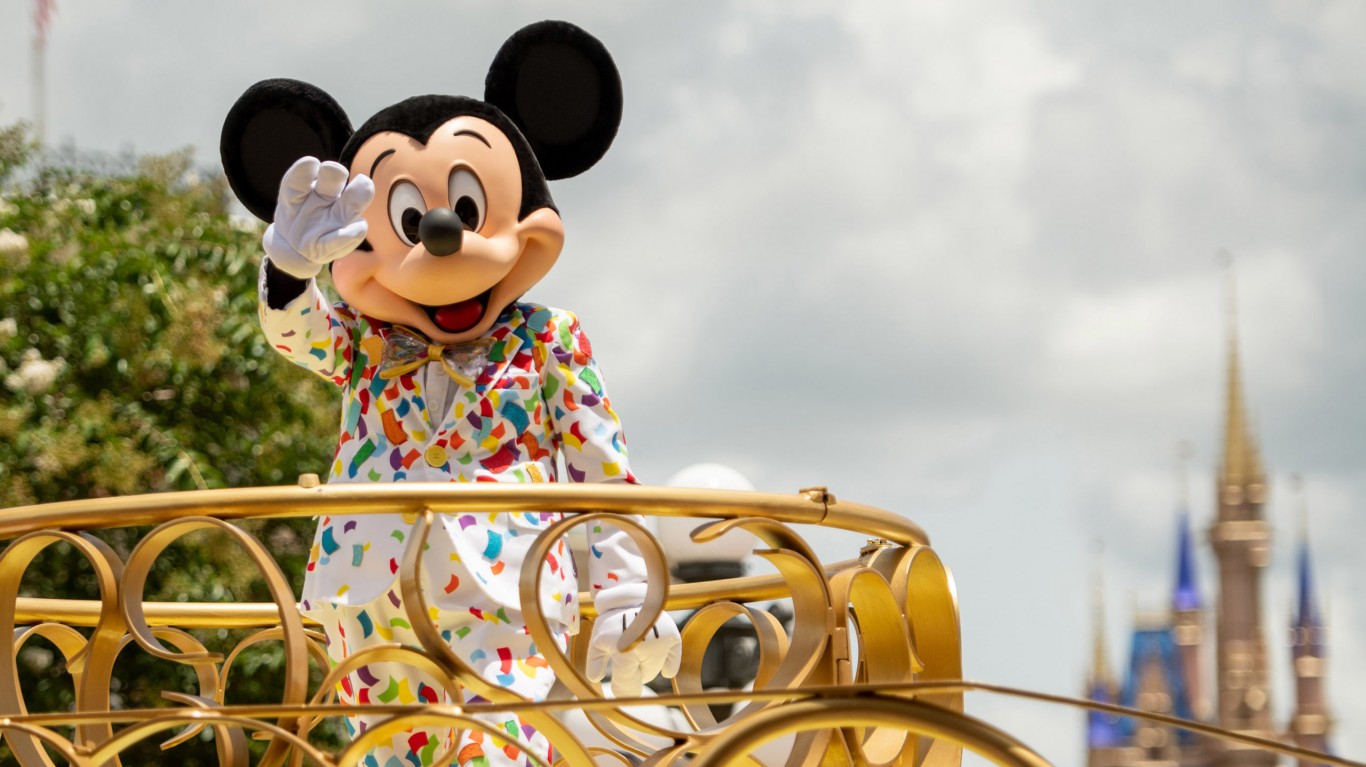 There is an old saying–" the beatings will continue until morale improves." Morale at The Walt Disney Co. (NYSE: DIS) must be extraordinarily high. In addition to institutional investors who have bought Disney shares and want to command its future, bad press about its studios has added to the woes of its CEO, Bob Iger, who returned last year to rescue the company he had built for over a decade.
CNBC ran a front-page article that points out that Disney's movie studio is struggling. During Iger's first run as CEO, the revenue and profits of this division were the foundation of Disney's success. The studio also provided content for the launch of Disney+ in 2019. The entertainment company did not have to license expensive content from other companies to compete with industry giants Netflix and Amazon. The cable financial news network reported, "Disney CEO Bob Iger acknowledged last week that Disney's films since the end of the pandemic haven't met his quality standards."
Disney had the highest market share among studios for several years based on gross ticket sales. Without this advantage, Disney has to fall back on its theme park, legacy media, and streaming businesses. Except for theme parks, other divisions have also posted weak numbers. All in all, this has dragged Diensy's total earnings down.
The trouble with the non-studio Disney divisions is that its legacy media faces a drop in advertising revenue and a fall-off in what cable systems are willing to pay to carry ESPN. ABC, which relies mostly on advertising revenue, will not recover from the almost yearly drop in advertising for non-search and non-social media properties.
Streaming has done well regarding subscriber count, reaching 160 million for Dinsey+. However, this came at a cost. Disney+ was priced at $6.99 monthly, well below the price of the other major streaming services. Losses for Disney's streaming business rose into the billions of dollars.
Disney faces challenges from two corporate raiders. The first is a decades-long leader in the sector–Nelson Peltz. The other is relatively newcomer ValueAct. They will press to improve the value of Disney's shares, down 40% over the last two years. Whether their request will be for an asset sale or a change in management is too early to tell.
What is not too early to tell is that Iger needs his studio business to do well. And it isn't.
Sponsored: Tips for Investing
A financial advisor can help you understand the advantages and disadvantages of investment properties. Finding a qualified financial advisor doesn't have to be hard. SmartAsset's free tool matches you with up to three financial advisors who serve your area, and you can interview your advisor matches at no cost to decide which one is right for you. If you're ready to find an advisor who can help you achieve your financial goals, get started now.
Investing in real estate can diversify your portfolio. But expanding your horizons may add additional costs. If you're an investor looking to minimize expenses, consider checking out online brokerages. They often offer low investment fees, helping you maximize your profit.