Walmart Beats Out Target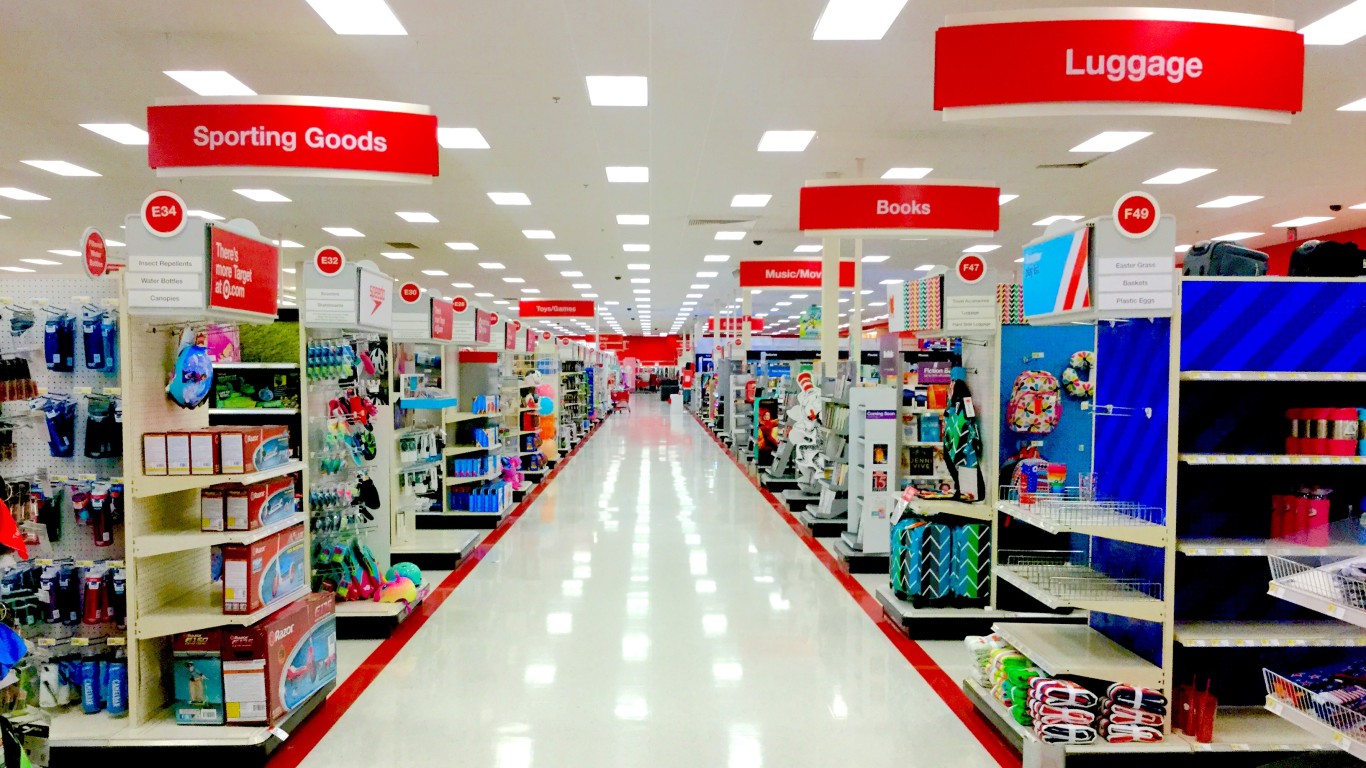 Target Corp. (NYSE: TGT) was once considered a worthy rival to Walmart Inc. (NYSE: WMT). It was the second largest big-box retailer behind Sam Walton's company. However, in the past few years, Walmart has distanced itself from Target, and Target cannot catch up or even come close. (Customers are abandoning these 25 brands.)

Target had quarterly revenue for the most recent period of less than $25 billion. Walmart's is over four times that figure. Walmart's stock is up 12% this year while Target's share price is down 16%.

Walmart has over 5,300 stores in America. Target was just shy of 2,000. There is a Walmart store within 10 miles of 90% of America's population. Target cannot match that.
Walmart's other success is nearly as important as its brick-and-mortar business. Walmart sits behind only Amazon in e-commerce. Target is in the second tier.

Because of its size, Target is more likely to have trouble with Costco, the third largest big-box retailer.

Target will not disappear. However, it will fall further and further behind both Amazon and Walmart. What was expected at one point to be a major force in retail is no longer.