The Most Dangerous City in America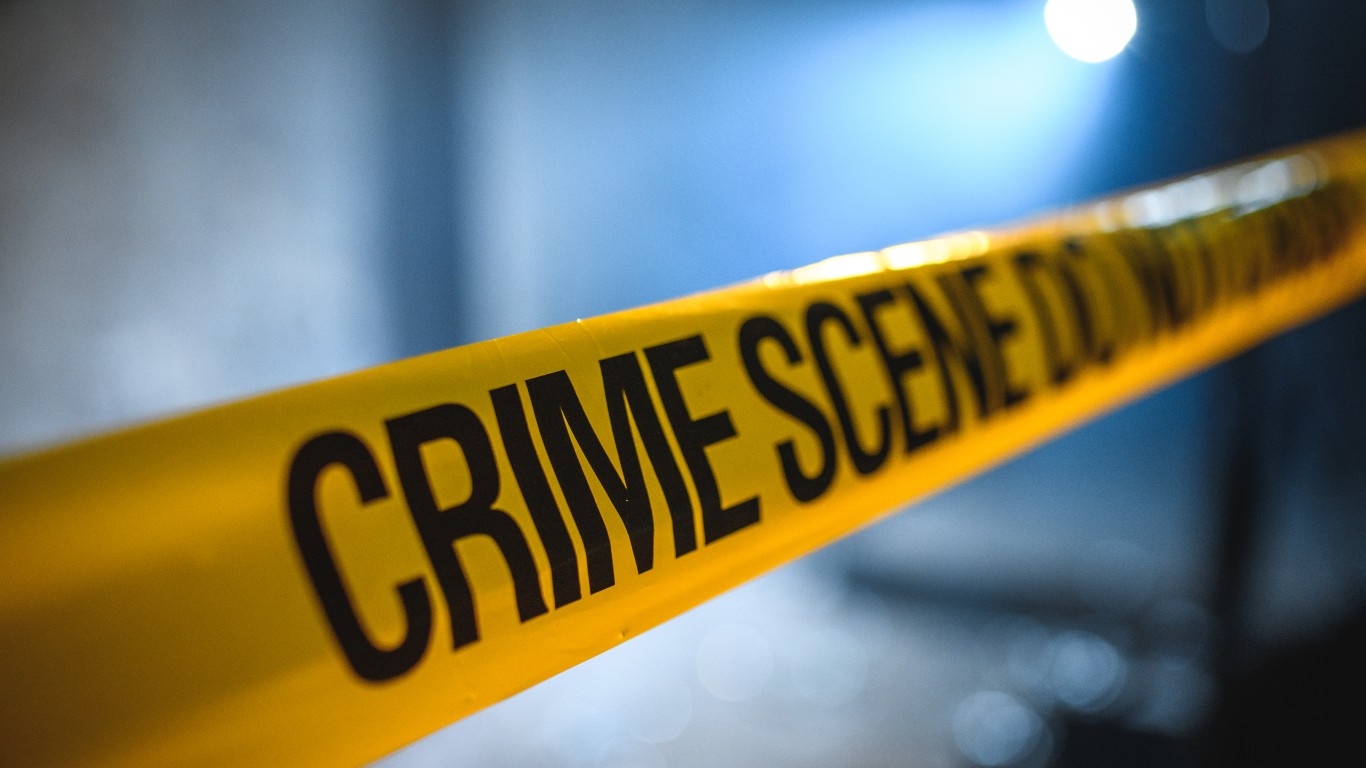 Lists of dangerous states are usually built on the FBI's Uniform Crime Reporting Program and its numbers on property and violent crimes. According to MSN, the most recent results, based on crimes per 1,000 people, rank Memphis as the most dangerous city in the country. Its rate is 20.71. This is well ahead of second-place Detroit at 20.03. (Discover each state's worst city to live in.)
According to local news outlet Action 5, Memphis's crime rate has worsened recently. The University of Memphis Public Safety Institute and the Memphis Shelby Crime Commission released a study that showed crime rose 11.3% in the first three quarters of 2023.
Despite local efforts, crime continues to rise, based on local data. The Memphis Shelby Crime Commission from the Tennessee Bureau of Investigation posted information that property crime and violent crime rose from the first quarter of 2021 to the same period in 2023.
According to the U.S. Census Bureau, Memphis had a population of 621,056 in 2022. That dropped slightly from 646,889 in 2010. That population is 64% Black and 27% white.
Memphis's median household income is $43,981, well below the national average of about $70,000. The poverty rate is extremely high at 24.2%.
Most cities on the dangerous cities list are poor, which shows up in MSN analysis. Much of the middle-class population has moved, along with many businesses. City services fall apart, and schools are often substandard. These trends will not reverse themselves, so those cities will remain poor and crime rates will stay high.
Sponsored: Want to Retire Early? Here's a Great First Step
Want retirement to come a few years earlier than you'd planned? Or are you ready to retire now, but want an extra set of eyes on your finances?
Now you can speak with up to 3 financial experts in your area for FREE. By simply clicking here you can begin to match with financial professionals who can help you build your plan to retire early. And the best part? The first conversation with them is free.
Click here to match with up to 3 financial pros who would be excited to help you make financial decisions.