6 New Credit Suisse Top Number-One Stock Picks for 2020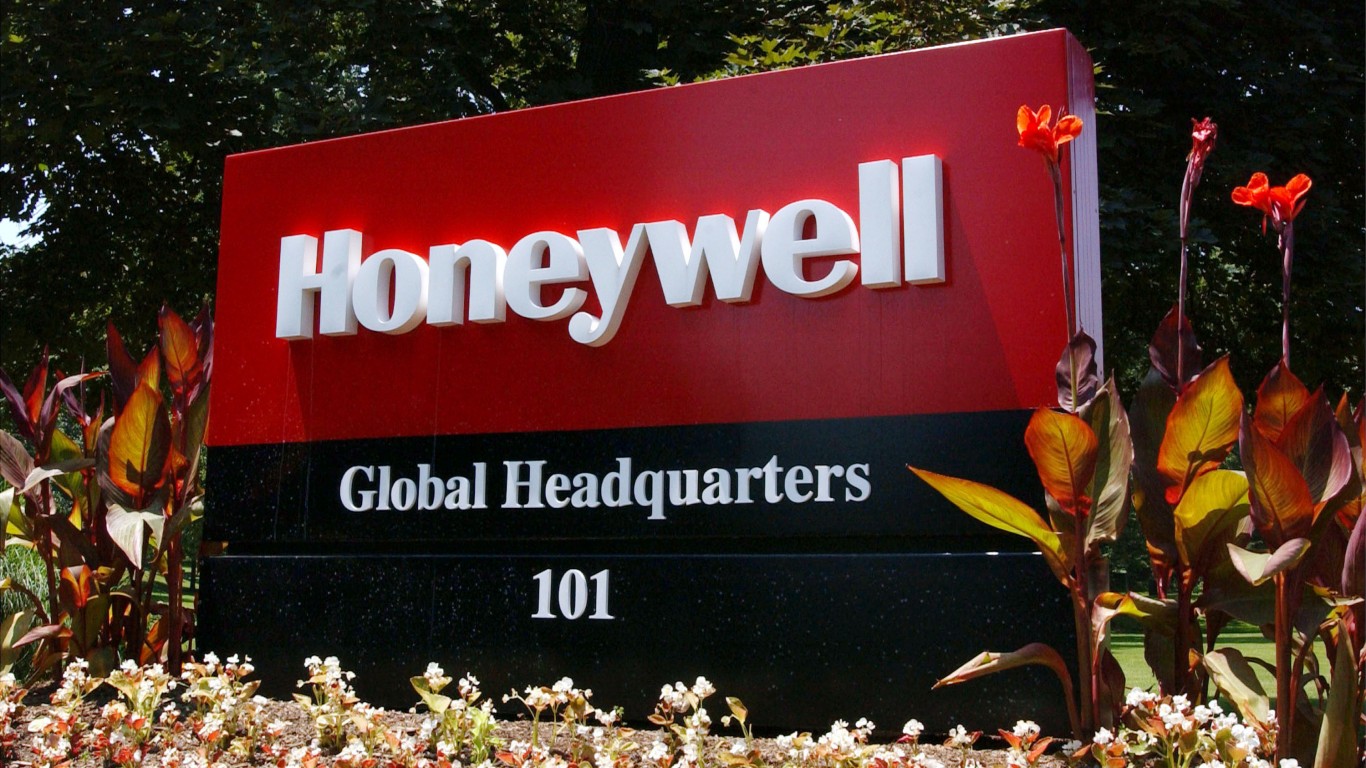 Every time a new year rolls around, it creates a timely excuse for Wall Street brokerage firms and research firms to refresh their annual views, economic outlooks and make changes to their lists of top stock picks. With such a strong gain of almost 29% in the S&P 500 in 2019, many investors not have made all the portfolio changes they wanted to make, and many are unsure of where they should put their money. Credit Suisse has updated its list of #1 Top Picks for its investors who invest in individual stocks rather than just in ETFs and mutual funds.
Being a #1 Top Pick is not intended to represent a portfolio view, and Credit Suisse notes each time it updates these that they are snapshots of the best opportunities each analyst has in their coverage universe. That means these can change on a dime, with any good news or bad news creating a major change in the list.
Among 52 Top Ideas, there are 43 with Credit Suisse Outperform ratings. For the start of 2020, six new stocks were named to the list. Investors also should understand that Credit Suisse has had some of these rated as Outperform for some time.
To show how conservative or optimistic these are, we have included consensus analyst target prices from Refinitiv. Investors also should consider that typical new Buy/Outperform ratings from most firms tend to have upside targets of about 8% to 10% for established companies in major indexes at this stage in the decade-plus bull market. A last reminder is that no single analyst call should ever be an investor's sole basis for buying or selling a stock position.
Here are Credit Suisse's most recently added #1 Top Picks for 2020.
Arena Pharmaceuticals: Making Waves Treating Ulcerative Colitis!
Arena Pharmaceuticals Inc. (NASDAQ: ARNA) stock is rated as Outperform with a $77 target price. What stands out here is that this target represents an implied upside expectation of about 67%, and the target is roughly $10 higher than the consensus target price. The firm believes positive Phase 3 ulcerative colitis data from Bristol-Myers Squibb's ozanimod mid-year will meaningfully de-risk Arena's lead agent etrasimod in the indication. The firm sees etrasimod as a best-in-class oral agent potential in ulcerative colitis. The firm noted that Phase 3 etrasimod data is not expected until deep into 2021, but any positive data readouts would push the stock higher.
As for the biggest risk to the upside, Credit Suisse noted that there remains significant clinical risk for etrasimod and the most meaningful clinical catalysts are still over a year out.
Honeywell: Stable Growth Even in a Flat Macro Picture!
Honeywell International Inc. (NYSE: HON) stock is rated as Outperform, and the target price of $195 represented only about 10% implied upside from Credit Suisse's reference point. It is called a quality cyclical player with a strong balance sheet that can see earnings growth without using up its balance sheet and without meaningful improvement on the macro side. Each operating segment is seen as having leverage to a multiyear growth story from a more streamlined company.
The firm sees high-single-digit organic growth rates based on its backlog and order trends, and that lowering fixed costs will help to generate over $5.7 billion in free cash flow while still maintaining "significant balance sheet optionality."
Honeywell's price of just under $180 comes with a consensus target price of $188.55 and just over a 2% dividend yield.
IQVIA: Strong Trends in Biotech Funding and Outsourcing!
IQVIA Holdings Inc. (NYSE: IQV) stock is rated as Outperform, but its target price of $175 was only representative of about 10% upside from Credit Suisse's reference price. That is a tad lower than the consensus target price of $178.58 as well, but it's also after a 17% gain from trough to peak in the past 75 days or so. IQVIA may be an unknown name to some investors, but it was formerly known as Quintiles IMS. The company offers advanced analytics, technology solution, and contract research services to life-science companies and entities.
Credit Suisse sees the company's robust bookings and healthy underlying trends in funding and outsourcing in biotech helping to contribute to more meaningful top-line growth above peers and its medium-term guidance of 6% to 9% in organic growth as manageable. The firm also sees IQVIA capturing greater share from a relatively diversified customer base.
Micron Technology: The Best Opportunity Leading in DRAM/Memory!
Micron Technology Inc. (NASDAQ: MU) stock is rated as Outperform with a $90 target. That is substantially above the $65.38 consensus target price, but it's also still not the street-high target. Micron is expected to be the largest beneficiary of a larger total addressable market with lower costs and higher importance of analytics. Trends such as the cloud, artificial intelligence and machine learning, and even 5G, are expected to bring a much higher peak in its business cycle.
Credit Suisse noted that pricing and long-term memory price/demand metrics remain risks. Micron's recent share price of $59.50 means Credit Suisse's more aggressive view is calling for a projected 51% upside ahead.
Tradeweb: Riding Electrification of Bond Trading!
Tradeweb Markets Inc. (NASDAQ: TW) stock is rated as Outperform, and the $54 target represented an implied upside call of about 19% from Credit Suisse's reference price. The consensus target price is $50.38. The firm has noted strong growth, but it sees the biggest risk or pushback coming from high valuations having a sticker-shock factor against peers. Tradeweb shares have slipped below $45, and the 52-week range is $33.68 to $50.48.
The firm's base case in 2020 to 2021 assumes about 15% volume growth that will help to generate 150 to 200 basis points of higher margin and about 10% to 15% earnings per share growth. Those numbers are said to be conservative if there becomes a scenario of higher volatility or greater traction from new initiatives. The move to make fixed-income (bond) markets more electronic is a long-term secular theme that will bring higher trading activity to Tradeweb. Credit Suisse also sees the potential for market data revenue expansion and strategic mergers and acquisitions adding to growth over time.
Vistra Energy: Value in Dome Oversold Utilities!
Vistra Energy Corp. (NYSE: VST) stock is a top utilities pick, and the $32 target price implies close to 50% potential upside from its reference price. That sounds high, but the consensus target price for this $11 billion stock is even higher at $33.40. Credit Suisse sees the integrated utilities companies with non-utility exposure as outperforming traditional utilities in 2020. Investment funds are expected to rotate away from defensive sectors into more value, and Vistra's shares have underperformed in recent weeks over unwarranted or exaggerated concerns over weakening reserve margins in Texas.
Also worth noting is that a December block trade from Brookfield was from the firm prudently trimming its position that had grown significantly after its acquisition of Oaktree. As Credit Suisse sees it, support from Brookfield and the State of Texas's assessment of reserve margins remains a deeply flawed analysis. That includes over 400 MW of solar without firm financial backing, as well as the inclusion of plants that have already announced retirement, and a higher capacity credit for renewables despite intermittency. Still, Credit Suisse warns that it is too early to project a full impact pending final rules, while some investors remain concerned that Vistra's fossil-fuel fleet metrics could be harmed by an increasingly aggressive push toward decarbonization and renewable energy.
Vistra traded at $22.75, with close to a 2.2% yield, and its 52-week trading range is $21.33 to $27.96.
Sponsored: Tips for Investing
A financial advisor can help you understand the advantages and disadvantages of investment properties. Finding a qualified financial advisor doesn't have to be hard. SmartAsset's free tool matches you with up to three financial advisors who serve your area, and you can interview your advisor matches at no cost to decide which one is right for you. If you're ready to find an advisor who can help you achieve your financial goals, get started now.
Investing in real estate can diversify your portfolio. But expanding your horizons may add additional costs. If you're an investor looking to minimize expenses, consider checking out online brokerages. They often offer low investment fees, helping you maximize your profit.