Earnings Previews: Manchester United, Rite Aid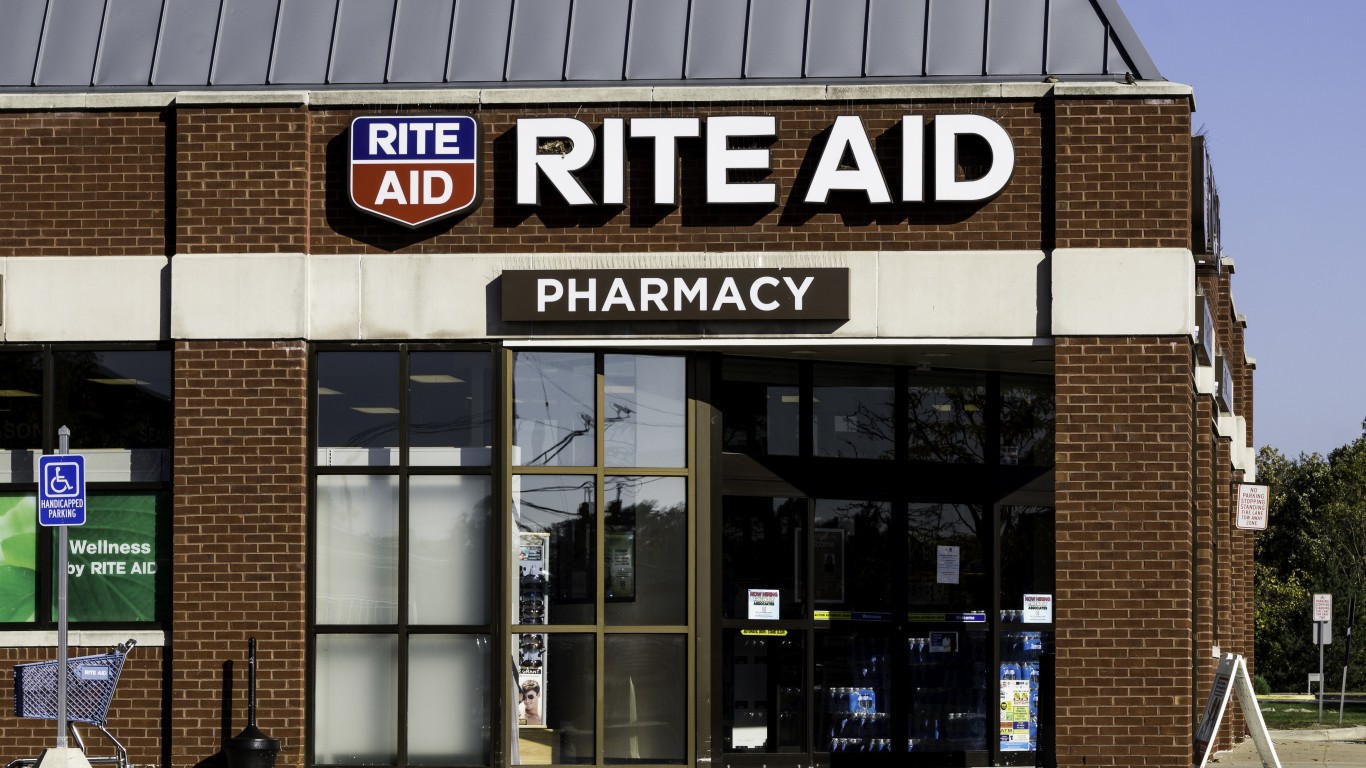 Before U.S. markets opened on Wednesday, General Mills reported earnings per share (EPS) and revenue that beat consensus estimates. Year over year, revenue rose by 4%, and the company reaffirmed fiscal year EPS guidance in a range of $4.47 to $4.56. Shares traded down by about 1% shortly after the opening bell.
After markets close on Wednesday or first thing Thursday morning, Darden Restaurants, FedEx and KB Home are set to report quarterly earnings.
While we do not usually preview earnings reports that have not been confirmed, these two companies have captured a lot of interest lately. According to Briefing.com, both could report quarterly results after markets close on Thursday.
Manchester United
English Premier League football (soccer) club Manchester United PLC (NYSE: MANU) has posted a share price gain of more than 34% over the past 12 months. Shares shot up in late November when the owners offered to sell the club. That sent the stock to a 52-week high that was more than double the 52-week low posted in October.
Since then, the Glazer family that owns the club has been unable to obtain their desired minimum bid of £6 billion ($7.44 billion). If the transaction is still percolating, a Qatari royal and a British chemical magnate are still in the bidding. Neither, however, is apparently willing to meet the Glazer's minimum. At the company's current market cap of around $3.1 billion, a nice profit is still possible for investors who did not pay top dollar for the stock back in February.
Only three analysts cover the stock, and two rate it at Hold while the other has a Buy rating. At a recent price of around $19.00 a share, the implied upside based on a median price target of $24.50 is 28.9%. At the high target of $25.47, the implied gain is about 34.1%.
Fiscal fourth-quarter revenue is forecast at $190.68 million, which would be down 9.1% sequentially but up by 32.2% year over year. The club is expected to post a per-share loss of $0.05 per share, better than the prior quarter's loss per share of $0.09 in the prior quarter and the year-ago loss of $0.15 per share. For the full year that ended in June, Manchester United is expected to post a loss per share of $0.31, well below the $0.25 loss in 2022, on revenue of $782.64 million, up 10.2% year over year.
The team is not expected to post a profit in 2023 or 2024. The enterprise value to sales multiples for 2023 is 5.0, and for 2024 it is 4.4. The stock's 52-week trading range is $12.16 to $27.34, and Manchester United suspended the semi-annual dividend payment of $0.09 per share. Total shareholder return for the past 12 months was 34.9%.
Rite Aid
Over the past 12 months, retail drugstore operator Rite Aid Corp. (NYSE: RAD) has seen its share price plummet by 90%. In late August, reports that the company was preparing for a bankruptcy filing sent the stock plunging. Rite Aid was said to be planning to restructure its $3.3 billion in debt and get the company out from even more liability for its alleged part in the opioid crisis. So far, the company has not filed for bankruptcy, but an announcement could be imminent. The stock posted a new 52-week low last week.
Just three analysts pay attention to the shares, and none rates the stock above a Sell. At a share price of around $0.70, the stock trades below a price target of $1.00.
The analysts expect second-quarter revenue is expected to come in at $5.56 billion, down 1.6% sequentially and by 5.8% year over year. The adjusted loss per share is forecast at $1.34, compared to a loss per share of $0.73 in the prior quarter and a loss per share of $0.63 in the second quarter of last year. For the full 2024 fiscal year ending in February, Rite Aid is expected to post a loss per share of $4.69, compared to last year's loss of $3.19. Revenue is expected to drop by 5.6% to $22.74 billion.
The 52-week trading range is $0.59 to $8.00. Rite Aid does not pay a dividend. Total shareholder return for the past year was negative 90.35%.