The 7 Highest Yielding Dividend Aristocrats You Can Buy and Hold Forever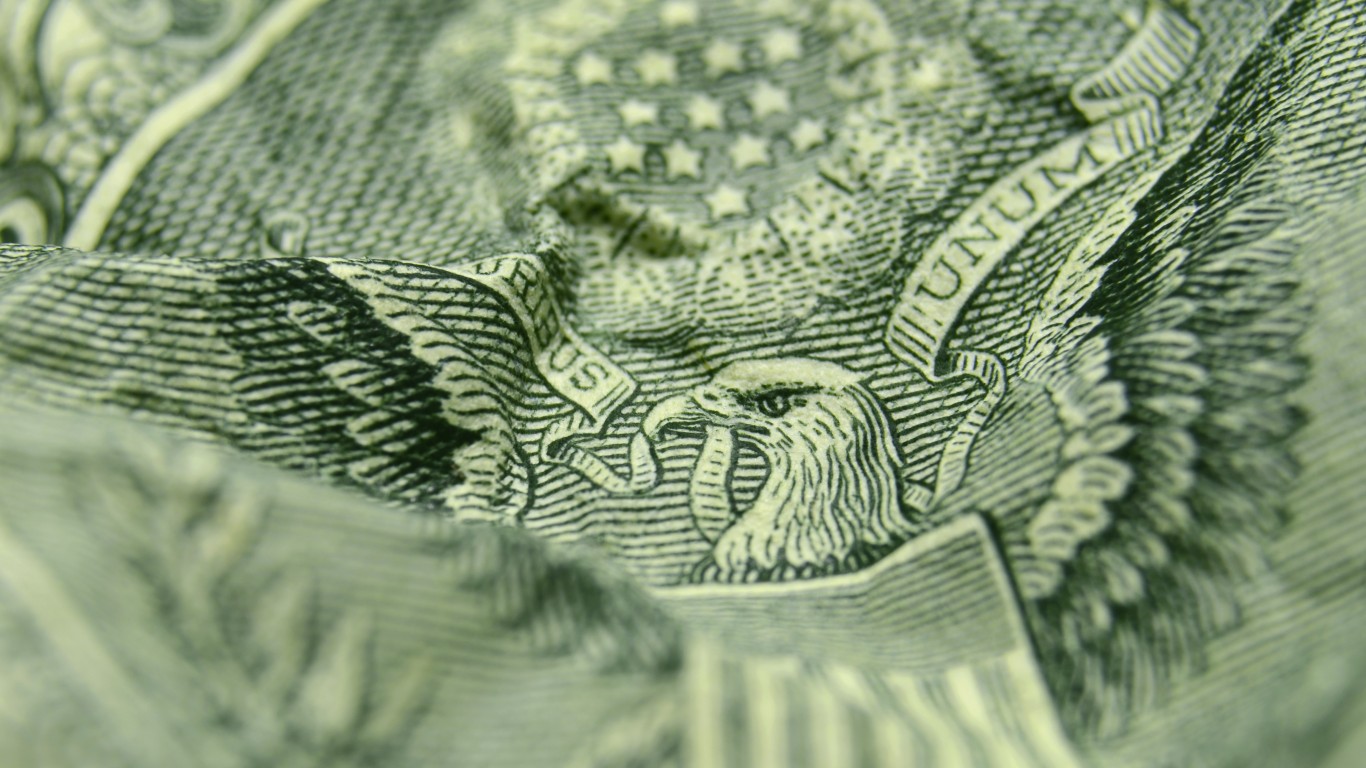 2022 was a dreadful year for investors with the S&P 500 down almost 20% and the Nasdaq lower by a stunning 33%, and what a difference a year can make. Through Tuesday morning the S&P 500 was up 14.15% and the Nasdaq an astounding 30.7% and with the market rolling again, financial news talking heads and portfolio managers pitching their products like carnival barkers are everywhere.
However, the reality is that ten companies have made up 95% of the gains in the S&P 500, and nine of the ten heaviest-weighted stocks in the Nasdaq 100 have accounted for almost all of the gains. What do these stocks have in common you may be wondering? They are almost all technology stocks, and it's likely that the technology sector will continue to drive the upside for the rest of the year.
One smart idea for investors who think the market has run too far too fast is to look to the Dividend Aristocrats. The 66 companies that made the 2023 S&P 500 Dividend Aristocrats list have increased dividends (not just remained the same) for 25 years straight. But the requirements go even further, with the following attributes also mandatory for membership on the dividend aristocrats list:
Companies must be worth at least $3 billion at the time of each quarterly rebalancing.
Average daily volume of at least $5 million in transactions for every trailing three-month period at every quarterly rebalancing date.
Be a member of the S&P 500
With the potential for some big downside still looming, and interest rates, while close to the top for this cycle, could stay where they are for a year or longer, we thought it would be a good idea to look for companies on the Dividend Aristocrats that pay among the biggest dividends that investors can buy now and hold forever.
Walgreens Boots Alliance
This huge drugstore chain is a safe retail play that pays a huge 9.31% dividend. Walgreens Boots Alliance (NYSE: WBA) operates as a pharmacy-led health and beauty retail company. It operates through three segments: Retail Pharmacy USA, Retail Pharmacy International, and Pharmaceutical Wholesale.
The Retail Pharmacy USA segment sells prescription drugs and an assortment of retail products, including health, wellness, beauty, personal care, consumable, and general merchandise products through its retail drugstores.
The Retail Pharmacy International segment sells prescription drugs; and health and wellness, beauty, personal care, and other consumer products through its pharmacy-led health and beauty stores and optical practices, as well as through boots.com and an integrated mobile application.
The Pharmaceutical Wholesale segment engages in the wholesale and distribution of specialty and generic pharmaceuticals, health and beauty products, and home healthcare supplies and equipment, as well as provides related services to pharmacies and other healthcare providers.
3M
This is a top company that could jump with continued economic pick-up and pays a stellar 6.63% dividend. 3M Company (NYSE: MMM) provides diversified technology services in the United States and internationally. The company operates through four segments: Safety and Industrial; Transportation and Electronics; Health Care; and Consumer.
The Safety and Industrial segment offers industrial abrasives and finishing for metalworking applications; auto body repair solutions; closure systems for personal hygiene products, masking, and packaging materials; electrical products and materials for construction and maintenance, power distribution, and electrical original equipment manufacturers; structural adhesives and tapes; respiratory, hearing, eye, and fall protection solutions; and natural and color-coated mineral granules for shingles.
The Transportation and Electronics segment provides ceramic solutions; attachment tapes, films, sound, and temperature management for vehicles; premium large format graphic films for advertising and fleet signage; light management films and electronics assembly solutions; packaging and interconnection solutions; and reflective signage for highway, and vehicle safety.
The Healthcare segment offers healthcare procedure coding and reimbursement software; skin, wound care, and infection prevention products and solutions; dentistry and orthodontic solutions; and filtration and purification systems.
The Consumer segment provides consumer bandages, braces, supports, and consumer respirators; cleaning products for the home; retail abrasives, paint accessories, car care DIY products, picture hanging, and consumer air quality solutions; and stationery products.
Realty Income
This is an ideal stock for growth and income investors that pays a 6.4% dividend. Realty Income Corporation (NYSE: O) is an S&P 500 company dedicated to providing stockholders with dependable monthly income.
The company is structured as a REIT, and its monthly dividends are supported by the cash flow from over 6,500 real estate properties owned under long-term lease agreements with commercial tenants
To date, the company has declared 637 consecutive common stock monthly dividends throughout its 54-year operating history and increased the dividend 121 times since Realty Income's public listing in 1994.
Amcor
This is a very off-the-radar idea, but makes sense as they produce products that are always needed and pays a solid 5.74% dividend. Amcor plc (NYSE: AMCR) produces, and sells packaging products in Europe, North America, Latin America, Africa, and Asia Pacific regions. The company operates through two segments, Flexibles and Rigid Packaging.
The Flexibles segment provides flexible and film packaging products in food and beverage, medical and pharmaceutical, fresh produce, snack food, personal care, and other industries.
The Rigid Packaging segment offers rigid containers for a range of beverage and food products, including carbonated soft drinks, water, juices, sports drinks, milk-based beverages, spirits, and beer, sauces, dressings, spreads, and personal care items; and plastic caps for various applications. The company sells its products primarily through its direct sales force.
Franklin Resources
This company is a mutual fund powerhouse that pays a safe and secure 5.32% dividend. Franklin Resources Inc (NYSE: BEN) is among the largest global money managers.
The firm markets mutual funds and institutional separate accounts under Franklin, Templeton, and Mutual Series brands. At times 50% of its sales are from outside the US, an advantage given a maturing US market.
Franklin Resources offers its products and services under the brands of.
Franklin, Templeton
Franklin Mutual Series
Franklin Bissett F
Fiduciary Trust
Darby
Balanced Equity Management
K2
LibertyShares
Edinburgh Partners
The 2023 bull market has proven to be a solid tailwind for the company and while withdrawals from baby boomers may be a concern, the path forward looks solid.
T. Rowe Price Group
This is another top mutual fund company with huge assets under management and pays a 5.36% dividend. T. Rowe Price Group, Inc. (NASDAQ: TROW) is a publicly owned investment manager.
The company is engaged in the following:
Provides its services to individuals, institutional investors, retirement plans, financial intermediaries, and institutions. The firm launches and manages equity and fixed-income mutual funds.
Invests in public equity and fixed-income markets across the globe. It employs fundamental and quantitative analysis with a bottom-up approach.
Utilizes in-house and external research to make its investments. It employs socially responsible investing with a focus on environmental, social, and governance issues.
Invests in late-stage venture capital transactions and usually invests between $3 million and $5 million.
Federal Realty Investment Trust
While real estate has been hit this year, demand is still growing and hard assets are good in inflationary times. Federal Realty Investment Trust (NYSE: FRT) is a recognized leader in the ownership, operation, and redevelopment of high-quality retail-based properties located primarily in major coastal markets from Washington, D.C. to Boston as well as San Francisco and Los Angeles.
Federal Realty's mission is to deliver long-term, sustainable growth through investing in densely populated, affluent communities where retail demand exceeds supply. Its expertise includes creating urban, mixed-use neighborhoods like Santana Row in San Jose, California, Pike & Rose in North Bethesda, Maryland and Assembly Row in Somerville, Massachusetts.
Federal Realty's 102 properties include approximately 3,300 tenants, in 26 million square feet, and over 3,100 residential units. Federal Realty has increased its quarterly dividends to its shareholders for 56 consecutive years, the longest record in the REIT industry.
Any company that has paid shareholders dividends for 25 years or more is the epitome of safe and dependable. In these turbulent times the adage "better safe than sorry" are word to live by for sure, especially given the multitude of events and situations that are threatening a stock market that has been trying to fight back after a year and a half of interest rates increases
Sponsored: Tips for Investing
A financial advisor can help you understand the advantages and disadvantages of investment properties. Finding a qualified financial advisor doesn't have to be hard. SmartAsset's free tool matches you with up to three financial advisors who serve your area, and you can interview your advisor matches at no cost to decide which one is right for you. If you're ready to find an advisor who can help you achieve your financial goals, get started now.
Investing in real estate can diversify your portfolio. But expanding your horizons may add additional costs. If you're an investor looking to minimize expenses, consider checking out online brokerages. They often offer low investment fees, helping you maximize your profit.