Lululemon Furthers Path to a Monopoly (LULU)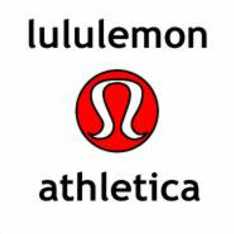 Lululemon Athletica Inc. (NASDAQ: LULU) is proving exactly why we recently named it one of several companies that could be the next future monopolies.  The yoga-themed retailer  and apparel maker is surging after blow-out earnings.
Earnings were up to $0.36 EPS from $0.20 EPS just a year ago and revenue rose an impressive 56% to $175.8 million.  Thomson Reuters had consensus estimates at $0.25 EPS and $159.03 million in revenues.
The comparable store sales came in with massive gains of 29% on a constant currency basis.  That figure was "only up about 10%" a year ago.
The company gave a forecast of $0.46 to $0.48 EPS on $210 to $215 million in revenues for the coming quarter.  Thomson Reuters has estimates of $0.41 EPS on $201.25 million in sales.The company now also sees comparable    store sales growth in the high-teens.
Here is the thing to consider: this company has nosebleed valuations as the stock would still trade at about 30-times one-year forward estimates if it can beat earnings expectations by 50%.  Otherwise, it currently trades at about 44-times next year's expected earnings estimates.  The reason for that super-premium valuation is that growth has been consistently high and it has many more opportunities for expansion.  It is hardly visible in most markets.
Lululemon shares are up over 19% at $66.42 on more than 6 million shares. It has one incredible 52-week range: $25.75 is the year low and today's high of $66.66 is the new high for the stock.
This one remained as the #1 stock in the IBD 100 for some time, and today's move may make it a top IBS stock all over again.  No downward dog position here.
JON C. OGG