Chick-fil-A Has Better Service Than Any Other Fast Food Restaurant, According to Customers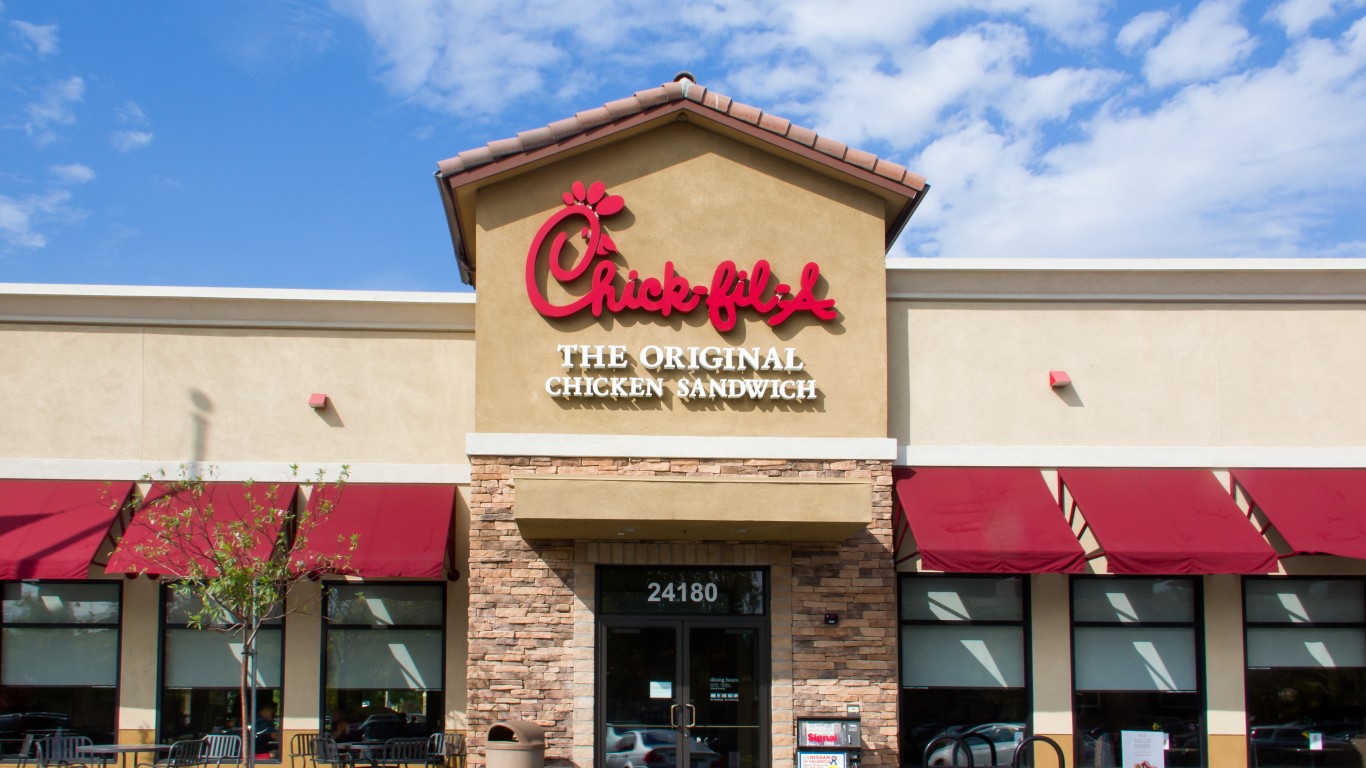 Chick-fil-A is a fast food restaurant chain that specializes in chicken sandwiches. It was founded in the early 1960s and has since grown to become one of the most popular fast food restaurants in the United States. Chick-fil-A is known for its delicious food, but it is also known for its outstanding customer service.
According to a recent study called Consumer Picks, published by Nation's Restaurant News, 72% of its customers rated Chick-fil-A as either "best in class" or "above average" when it comes to service. This is a significantly higher percentage than any other fast food restaurant.
So why is Chick-fil-A's customer service so good? There are a few possible reasons. First, Chick-fil-A employees are known for being friendly and helpful. They are always willing to go the extra mile to make sure that customers are happy. Second, Chick-fil-A is a large chain restaurant, which means that it has the resources to invest in training its employees and making sure they are providing the best possible service.
The company has built a reputation for being a friendly and helpful place to eat. This positive reputation attracts customers and helps to keep them coming back – even though it has been boycotted for its financial support of groups opposing same-sex marriage.
Click here to find out which 12 restaurant chains offer the best service.
This article was written with the assistance of A.I. technology, and has been edited and fact-checked by Colman Andrews.
Sponsored: Want to Retire Early? Here's a Great First Step
Want retirement to come a few years earlier than you'd planned? Or are you ready to retire now, but want an extra set of eyes on your finances?
Now you can speak with up to 3 financial experts in your area for FREE. By simply clicking here you can begin to match with financial professionals who can help you build your plan to retire early. And the best part? The first conversation with them is free.
Click here to match with up to 3 financial pros who would be excited to help you make financial decisions.