Morning Blast: Fresh Money for Crypto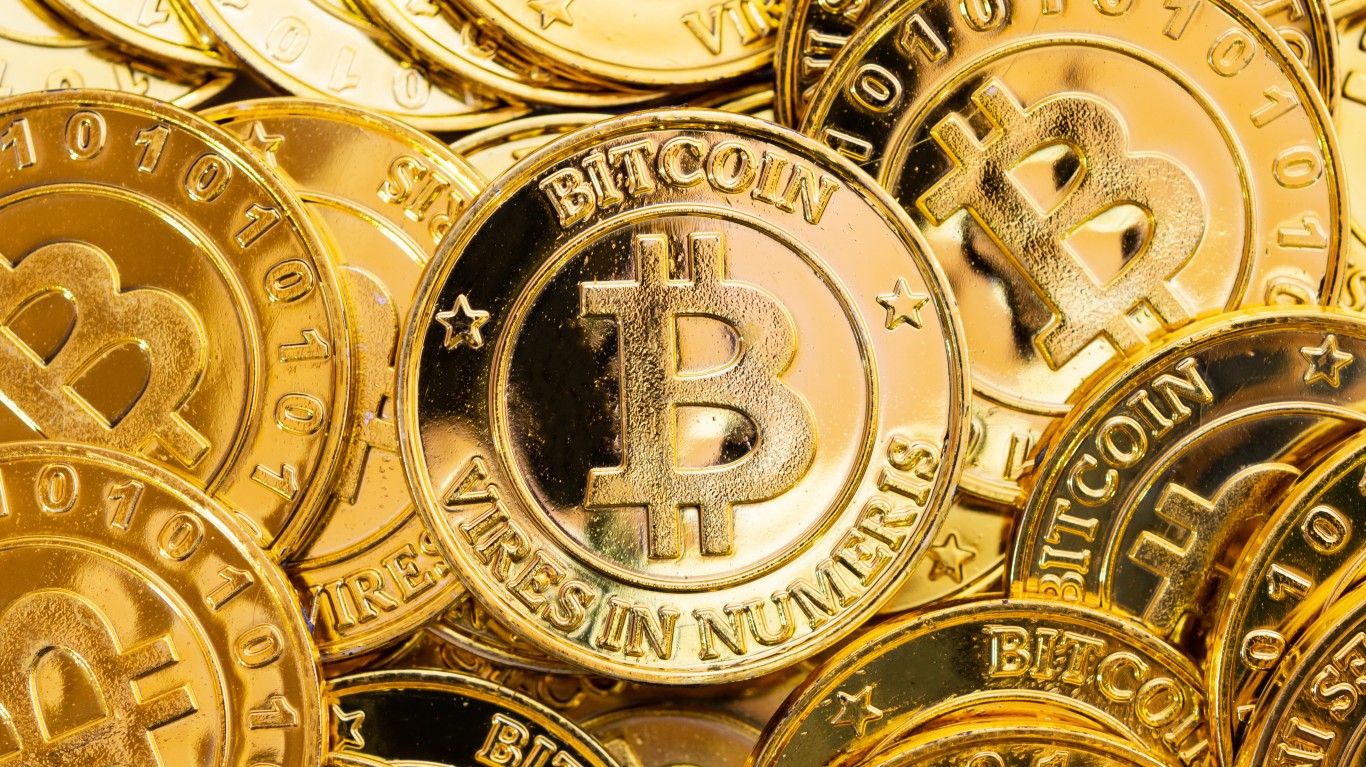 Premarket action on Wednesday had the three major U.S. indexes trading slightly lower. The Dow Jones industrials were down 0.05%, the S&P 500 down 0.04% and the Nasdaq 0.10% lower.
After dropping below $25,000 a week ago, Bitcoin rallied on Tuesday to reach nearly $29,000. Early Wednesday morning, the cryptocurrency was up by about 2.7%. The proximate cause appears to be the launch of EDX Markets, a crypto exchange (like Coinbase and Binance) backed by some pretty big names in finance. Ken Griffin's Citadel Securities, Fidelity Digital Assets and Charles Schwab Corp. (NYSE: SCHW) are among EDX's backers.
The new exchange's pedigree buffs up the image of a cryptocurrency industry that has suffered some stinging blows since the Terra/Luna stablecoin destabilized last May. Axie Infinity lost more than $600 million in a hack attack. Crypto hedge fund Three Arrows Capital and crypto investment firm Voyager Digital both blew up. Then there was Celsius Network's declared bankruptcy, followed in November by FTX filing for bankruptcy.
All this finally moved the Securities and Exchange Commission into action. Earlier this month, the SEC filed lawsuits against both Binance and Coinbase Global Inc. (NASDAQ: COIN) for, among other things, operating exchanges that also engaged in broker-dealer activities like market making, custodial accounts and proprietary trading that are normally conducted by unrelated companies.
EDX will not cross those lines, according to CEO Jamil Nazarali. In an interview cited by Bloomberg, Nazarali said, "We believe crypto is here to stay, but for it to evolve as an asset class it needs to adopt the rules and investor protections that exist in traditional finance. The message we've got from our investors is that this creates an even bigger space for us."
In simple terms, what Nazarali is saying is that Wall Street firms see a $10 bill lying on the ground, and they intend to pick it up and turn it into a $100 bill. One way to do that is to offer assets that institutional investors understand and have confidence in. Now the new crypto bros will need to create those assets.
Wisdom Tree and BlackRock Inc. (NYSE: BLK) have both applied to the SEC to offer a spot U.S. Bitcoin ETF. Wisdom Tree has been rebuffed before, but this is BlackRock's first go. In its application, the world's largest asset management firm said that Coinbase would be its custodian for the fund. BlackRock's heft is expected to do the heavy lifting with the SEC.
As social-trading platform Alpha Impact's co-founder Hayden Hughes told Bloomberg:
The rally is backed by institutional demand. The BlackRock announcement on a Bitcoin ETF, plus EDX Markets, gave Bitcoin a boost on hopes that traditional institutions will add depth to the crypto market.
For "depth," read "cash."
Here is a look at how U.S. markets fared Tuesday.
Ten of 11 market sectors closed lower on Tuesday. Energy (−2.29%) and materials (−1.26%) posted the day's worst losses. Consumer cyclicals (0.75%) had the day's only gain. The Dow closed down 0.72%, the S&P 500 down 0.47% and the Nasdaq down 0.16% on Tuesday.
Two-year Treasuries dropped two basis points to end Tuesday at 4.68%, and 10-year notes dropped three basis points to post a rate of 3.74%. In Wednesday's premarket, two-year notes were trading at around 4.71% and 10-year notes at about 3.75%.
Sponsored: Attention Savvy Investors: Speak to 3 Financial Experts – FREE
Ever wanted an extra set of eyes on an investment you're considering? Now you can speak with up to 3 financial experts in your area for FREE. By simply clicking here you can begin to match with financial professionals who can help guide you through the financial decisions you're making. And the best part? The first conversation with them is free.
Click here to match with up to 3 financial pros who would be excited to help you make financial decisions.