Top Buy the Dip Prospects Near 52-Week Highs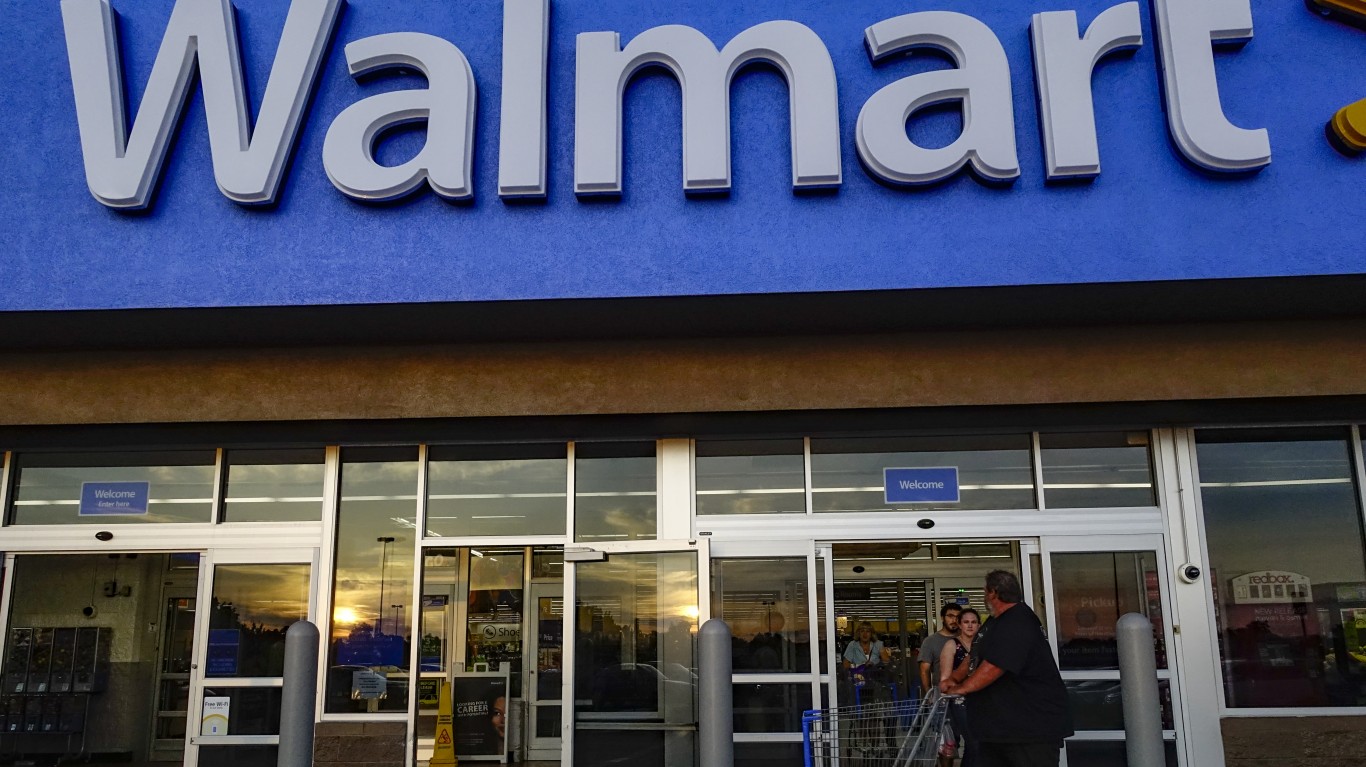 Stocks have continued to lose steam with the S&P 500 and Nasdaq dipping over -1% today and now down -4% and -6% for the month respectively.
Corrections can be healthy as the broader indexes are still up nicely for the year and investors may get an opportunity to buy the dip in several intriguing stocks near their 52-week highs.
Three stocks that fit the bill as prime buy-the-dip candidates in this regard are Walmart WMT, Dell Technologies DELL, and New Relic NEWR.
Consumer Shopping Trend Favors Walmart
Inflation has continued to lower the threshold of consumer shopping and may push shoppers to Walmart instead of its rival Target TGT which offers higher-quality goods.
Unlike Target's stock which hovers near 52-week lows, Walmart is near its highs at around $162 a share with WMT up +15% for the year. Walmart's stronger sales growth has been reassuring to investors with many retailers dealing with other headwinds such as shrink.
Walmart's e-commerce presence has also continued to expand through its online delivery and in-store pickup. While Target's online sales dropped -10% during Q2, Walmart's jumped 24% with the company still deriving much of its sales from groceries and not having to rely on other non-essential products like many of its omnichannel competitors.
Dell's Technology Solutions are in the AI Mix
Many tech stocks have dwindled lower in September including Dell Technologies' artificial intelligence partner Nvidia NVDA.
However, DELL is only -4% from its 52-week highs at around $69 a share. Investors look eager to buy the dip for Dell's enticing generative AI proponents that have been embedded in many of its hardware products (workstations) and technology solutions.
With Dell's stock up +74% for the year it may still be a more affordable option for AI exposure than Nvidia. The trend of rising earnings estimate revisions is very compelling as well which is indicative of more short-term upside especially as broader markets stabilize.
New Relic Keeps Expanding
The road to profitability and expansion for software analytics company New Relic has gained steam as its offerings are also being harvested by AI.
Founded in 2008 and public since 2014, New Relic is expecting expansive double-digit percentage growth on its top and bottom lines with NEWR soaring +52% YTD and on the cusp of its 52-week highs of $86 a share back in May.
Those late to the party may certainly be waiting for a pullback as New Relic's AI for IT operations (AIOps) is expected to catapult the company among the Internet-Software realm.
Bottom Line
With the broader indexes starting to curtail as of late these stocks look like prime buy-the-dip candidates as they continue to flirt with the possibility of higher highs. More importantly, Walmart, Dell Technologies, and New Relic stock look like viable investments for 2023 and beyond.
Walmart Inc. (WMT): Free Stock Analysis Report
Dell Technologies Inc. (DELL): Free Stock Analysis Report
New Relic, Inc. (NEWR): Free Stock Analysis Report
Target Corporation (TGT): Free Stock Analysis Report
NVIDIA Corporation (NVDA): Free Stock Analysis Report
To read this article on Zacks.com click here.
This article originally appeared on Zacks
Sponsored: Want to Retire Early? Here's a Great First Step
Want retirement to come a few years earlier than you'd planned? Or are you ready to retire now, but want an extra set of eyes on your finances?
Now you can speak with up to 3 financial experts in your area for FREE. By simply clicking here you can begin to match with financial professionals who can help you build your plan to retire early. And the best part? The first conversation with them is free.
Click here to match with up to 3 financial pros who would be excited to help you make financial decisions.