Top Tech Stocks to Consider as Earnings Approach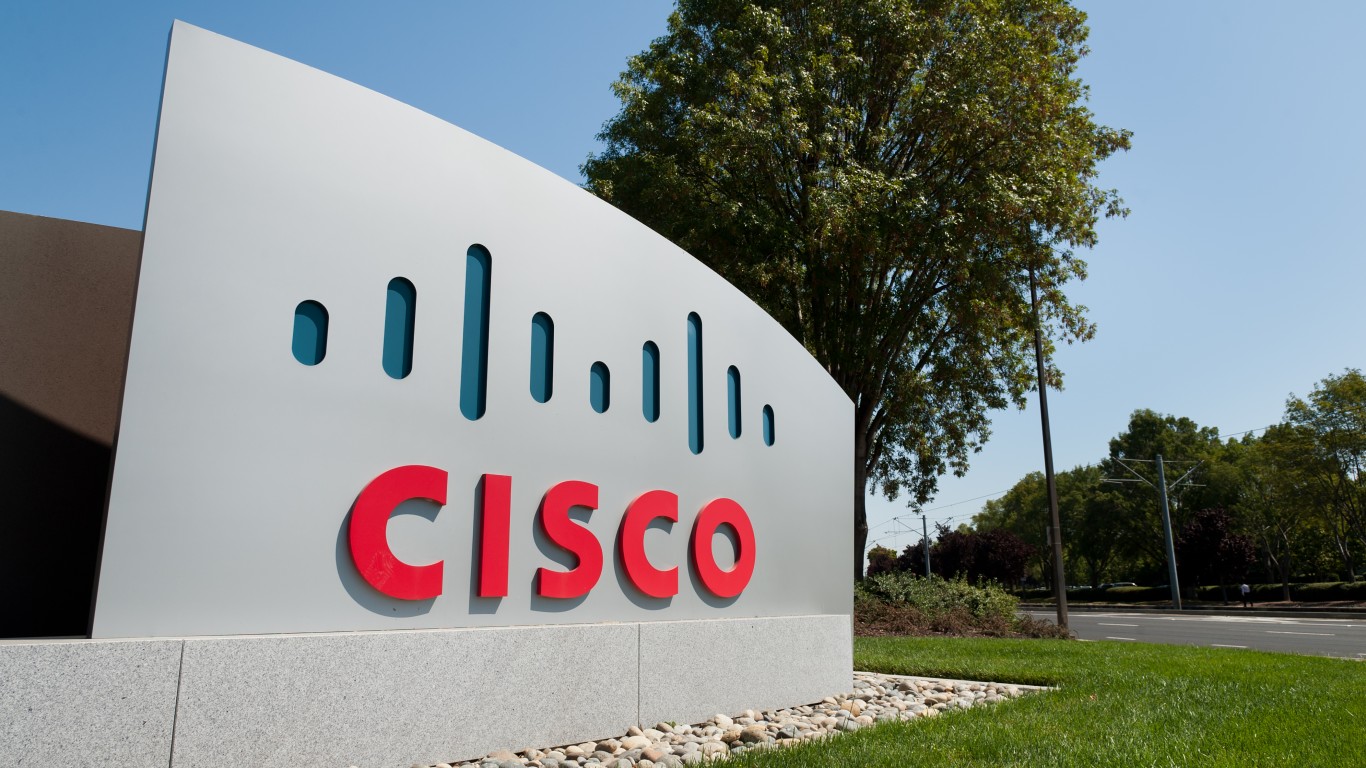 Wednesday's earnings lineup will feature several top-rated tech stocks that investors will want to watch. The growth trajectory for these tech companies has become enticing and their quarterly results could help reconfirm its time to buy.
With that being said, here are four attractive tech stocks that investors may want to consider at the moment.
Cisco Systems CSCO: Set to report its fiscal fourth-quarter results, Cisco Systems stock has become intriguing again with the IP-based networking company expecting steady growth on its top and bottom lines.
Cisco's Q4 earnings are projected to soar 28% at $1.06 per share compared to EPS of $0.83 in Q4 2022. Quarterly sales are expected to rise 15% to $15.05 billion. More impressive, Cisco has surpassed earnings expectations for an astonishing 23 consecutive quarters dating back to August of 2017.
Given the company's strengthening outlook Cisco stock should have more room to run as shares are up a respectable +12% YTD but this has trailed the S&P 500'S +18% and the Nasdaq's +30%.
JD.com JD: Another tech comany making a strong argument that its stock could have much more upside upon strong quarterly results is JD.com. The e-commerce giant and rival to Alibaba BABA appears to be vastly undervalued ahead of its second-quarter report on Wednesday.
Geopolitical tensions including domestic concerns about China's trade policies have led to JD shares falling -36% YTD but on Wall Street many analysts still think the stock could double. To that point, JD tops Alibaba as the largest e-commerce company in China in terms of revenue and looks oversold at current levels.
Despite Q2 sales being forecasted to dip -2% to $39.25 billion the company's earnings are expected to jump 19% at $0.73 per share. Now appears like a great time to invest in JD stock, especially for longer-term investors as shares trade very reasonably at $35 and 12.6X forward earnings. This is an attractive discount to the Zacks Internet-Commerce Industry average of 20.5X and the S&P 500's 21.2X. Plus, JD has topped the Zacks Consensus for EPS in its last 12 quarters.
Synopsys SNPS: Software vendor Synopsys has seen its stock soar +37% in 2023 to top the broader indexes and its growth is blazing at the moment.
Synopsys' fiscal third-quarter earnings are expected to have leaped 30% at $2.73 a share compared to $2.10 per share a year ago. Plus, Q3 sales are anticipated to be up 19% to $1.48 billion with Synopsys expecting double-digit annual top and bottom-line growth this year and in fiscal 2024.
More compelling is that Synopsys has topped the Zacks EPS Consensus for 18 consecutive quarters dating back to February of 2019.
StoneCo STNE: Rounding out the list of intriguing tech stocks set to report on Wednesday, StoneCo will be one to watch as well. StoneCo provides technology solutions offering an end-to-end cloud-based technology platform to conduct e-commerce across in-store, online, and mobile channels.
The company's growth trajectory since going public in 2018 is appealing with StoneCo's stock skyrocketing 44% this year and still trades attractively at $13 a share and 18.9X forward earnings. Notably, this is a 50% discount to the Zacks Internet-Software's Industry average of 38.2X and nicely beneath the benchmark.
Furthermore, StoneCo's Q2 earnings are expected to skyrocket 240% at $0.17 per share compared to EPS of $0.05 in the prior-year quarter. This is despite sales being forecasted to dip -14% to $402.15 million. Still, StoneCo has topped earnings expectations in its last three quarterly reports with expansive double-digit growth forecasted on the company's bottom line in FY23 and FY24.
Bottom Line
These top-rated tech stocks share the commonality of a Zacks Rank #2 (Buy) ahead of their quarterly results with stellar earnings growth expected. Now may be an ideal time to buy Cisco Systems, JD.com, Synopsys, and StoneCo stock as they are shaping up to be sound investments for 2023 and beyond.
Cisco Systems, Inc. (CSCO): Free Stock Analysis Report
Synopsys, Inc. (SNPS): Free Stock Analysis Report
JD.com, Inc. (JD): Free Stock Analysis Report
StoneCo Ltd. (STNE): Free Stock Analysis Report
Alibaba Group Holding Limited (BABA): Free Stock Analysis Report
To read this article on Zacks.com click here.
This article originally appeared on Zacks