UAW to Cripple the Car Industry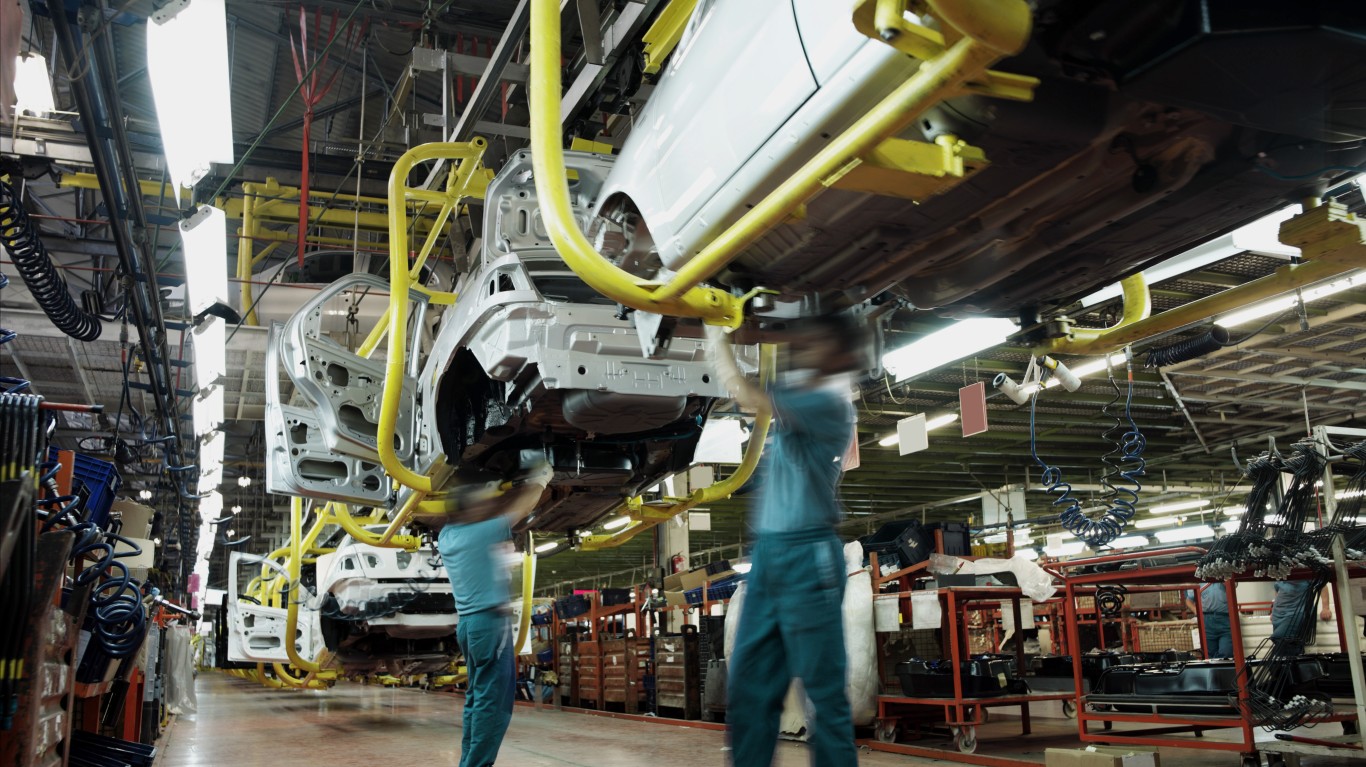 The United Auto Workers has been a thorn in the side of the car industry for decades. Each time it negotiates with America's car makers, it threatens to erode margins. That is about to happen again in a way that could be financially crippling to the big companies. (These American jobs had zero union members last year.)

The asked-for increase, according to most analysts, is 40%. According to The Wall Street Journal, over a four-year contract, "it would be broken up into a 20% increase upon the contract's ratification, and four additional 5% wage increases given each year." The UAW believes this is less than the recent pay of car company CEOs. It is absurd to use the pay of three executives to the pay of tens of thousands of workers. The UAW should have come up with a less crazy comparison, which might be rising earnings.

The UAW often has a reasonable reason to ask for more money and benefits. The cost of living rises in most quarters, particularly the cost of benefits.
As many observers point out, the pay demand comes when car companies want to evolve from fossil fuel engines to electric vehicles (EVs). The success of this is by no means assured. Ford recently said it will not ramp up EV production as fast as planned because of slack demand. Ford believes that will happen in the next year. There is no true assurance. No matter, all major car companies are sinking billions of dollars into an uncertain future.

What might be a more reasoned request by the union? Probably to benefit from the anticipated EV future and the fortunes it will bring to the industry. If the manufacturers are so certain they will bet almost everything they have, the UAW should take this as a better bet than simple percent raises.

Why damage companies just as they are on the cusp of what they say will be the largest evolution in the car business for a century? A huge pay increase, coupled with a huge EV investment, may be the only thing that could compromise that march forward. If the industry loses, eventually the UAW will as well.