Lucid Not Helped by UAW Strike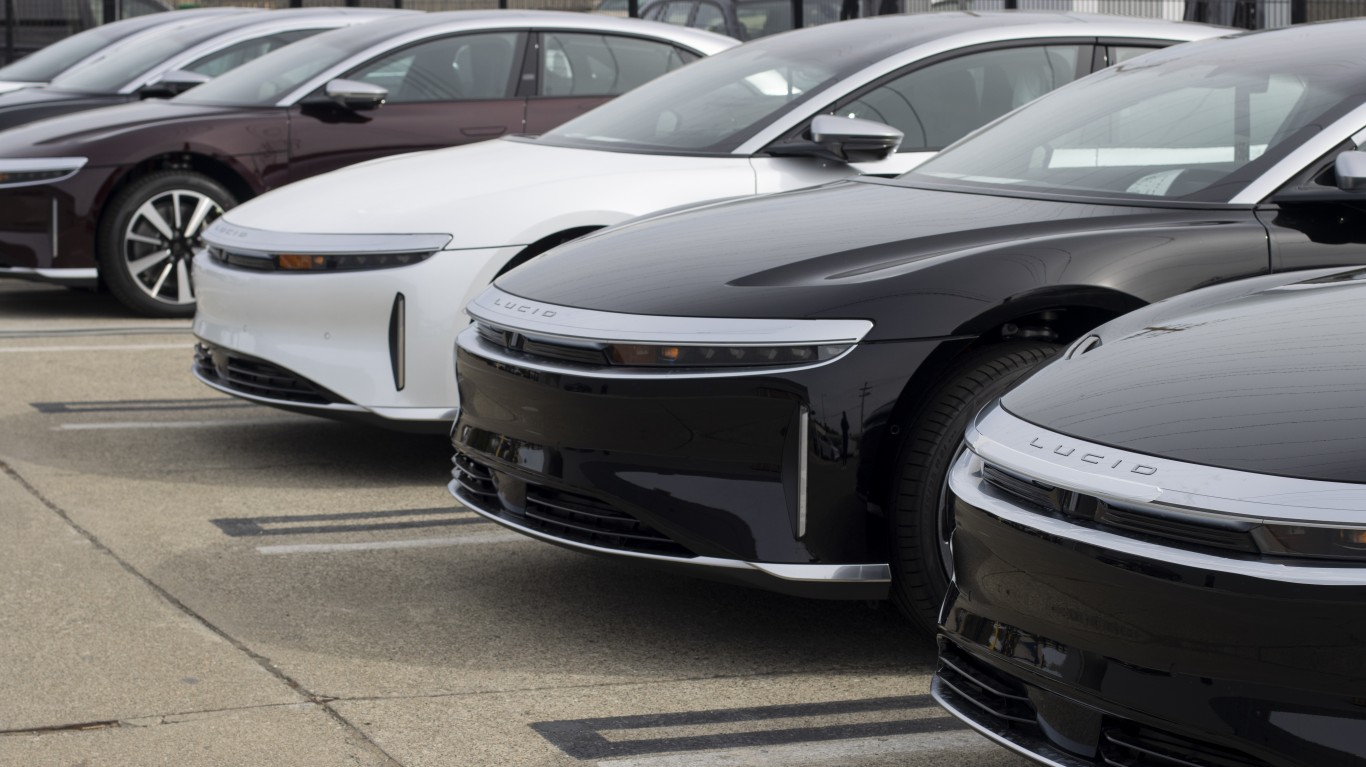 The United Auto Workers (UAW) strike against the Big Three automakers was supposed to help electric vehicle (EV) companies like Tesla and Lucid. It did help Tesla, with its stock up over 12% in the past month. Lucid, however, has fallen off by about the same percentage. A shortage of gasoline-powered cars shows the difference between the haves and have nots in the EV segment. (These are America's least reliable new cars.)

Tesla produced over 400,000 vehicles in the most recent quarter. It is at a run rate at which that figure is growing quickly. It has a chance to deliver 2 million vehicles this year. With the exception of China, it is the dominant EV maker, based on sales, in every major country in the world.

Lucid should count itself lucky if it produces 10,000 cars this year. It should also count itself lucky if it loses less than $3 billion. It lost $837 million in the most recent quarter on $151 million in revenue. Lucid's production would need to rise four or five times to hit breakeven, and that is if the cost of revenue does not skyrocket, which it is likely to do.
Lucid's cars are too expensive, by a large margin, if it wants to capture sales. The base price of the Air Grand Touring model is $125,000. For people who want a gasoline-powered car, a comparable vehicle is about $50,000 less.

Research has also found that only 20% of Americans would buy an EV as their next car. That, by itself, should make investment in EV stocks dangerous. For those who want to buy an EV, the Tesla is the most obvious choice. Plus, every major car company will flood the market with EVs in the next two years.

Why is Lucid still in business? The UAW strike will not help it. That means the answer is "money in its bank account." And that will not last for long.