$675 Montana Property Tax Rebates: Are You Aware of This New Change?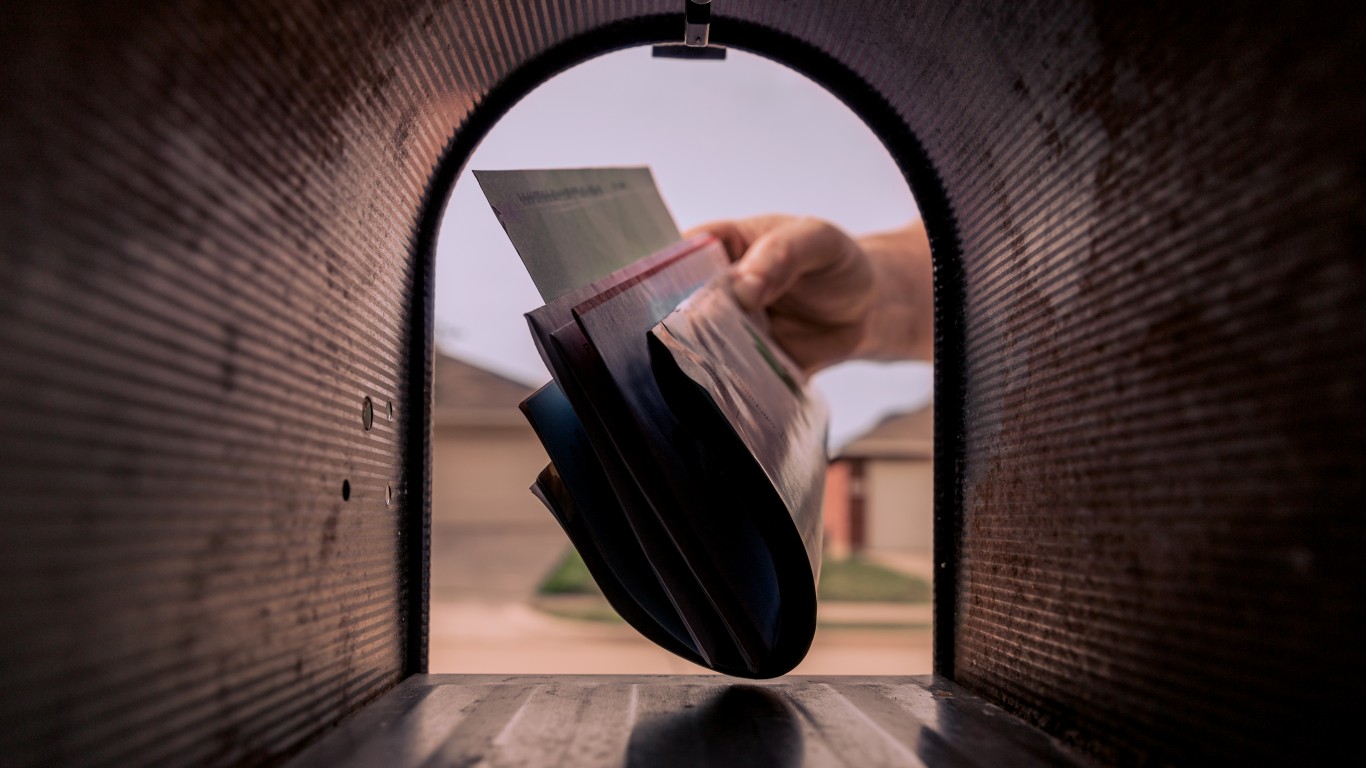 Montana's Department of Revenue has made an important announcement regarding the property tax rebates. According to the department, all Montana property tax rebates will be sent by paper check. The department has removed the option to get the rebate payment through direct deposit.
Why Only Physical Checks?
On Thursday, the Department of Revenue announced that all Montana property tax rebates will be sent by paper check in the mail. The department noted that it had removed the direct deposit option to reduce the risk of fraud by scammers.
"We expected fraud and already had measures in place to identify fraudulent applications," said the department's revenue director Brendan Beatty. "Sending the rebates by paper check will help us further reduce fraud."
The department has received several applications for the property rebate where the applicant's direct deposit details don't match the department's records. Although some of these applications are from qualified taxpayers who have changed banks, some are fraudulent claims, the department admitted.
There are reports that scammers are trying to use stolen names and Social Security Numbers to fraudulently claim property tax rebates. The department has also received reports of scammers tricking users into paying a fee in exchange for giving information required to file a property tax rebate claim.
For instance, some websites are charging taxpayers to get the geocode, which is required to complete the application, of their principal residence. According to the department, applicants can get their residence's geocode free of charge from the state at cadastral.mt.gov.
Thus, the department strongly recommends taxpayers not to click on any website or link that asks them for a fee in exchange for accessing public information.
If you believe someone else has filed a fraudulent claim on your behalf, you need to contact the Montana Department of Revenue immediately.
Montana Property Tax Rebates: How To Apply
Montana's Department of Revenue started accepting applications for the Montana property tax rebates on August 15, while the last date to apply is October 1.
Eligible homeowners can apply online or submit a paper form. The department, however, recommends that taxpayers apply at the earliest by visiting GetMyRebate.mt.gov to reduce the risk of scammers using their information to claim the rebate.  
According to the department, applying online is the quickest way to claim the rebate money. It takes "only a few minutes" to claim the property tax rebate online, the department says. Eligible homeowners can get up to $675 in rebate on their primary residence in both 2023 and 2024.
The department also noted that more than 100,000 homeowners have successfully applied for the rebate online since the portal went live on August 15. Processing the application and sending paper checks by mail is estimated to take up to 90 days.
Visit the Department of Revenue website for more information on the Montana property tax rebates.
This article originally appeared on ValueWalk
Sponsored: Want to Retire Early? Here's a Great First Step
Want retirement to come a few years earlier than you'd planned? Or are you ready to retire now, but want an extra set of eyes on your finances?
Now you can speak with up to 3 financial experts in your area for FREE. By simply clicking here you can begin to match with financial professionals who can help you build your plan to retire early. And the best part? The first conversation with them is free.
Click here to match with up to 3 financial pros who would be excited to help you make financial decisions.