South Korea Tightens Up Crypto Surveillance on Two Fronts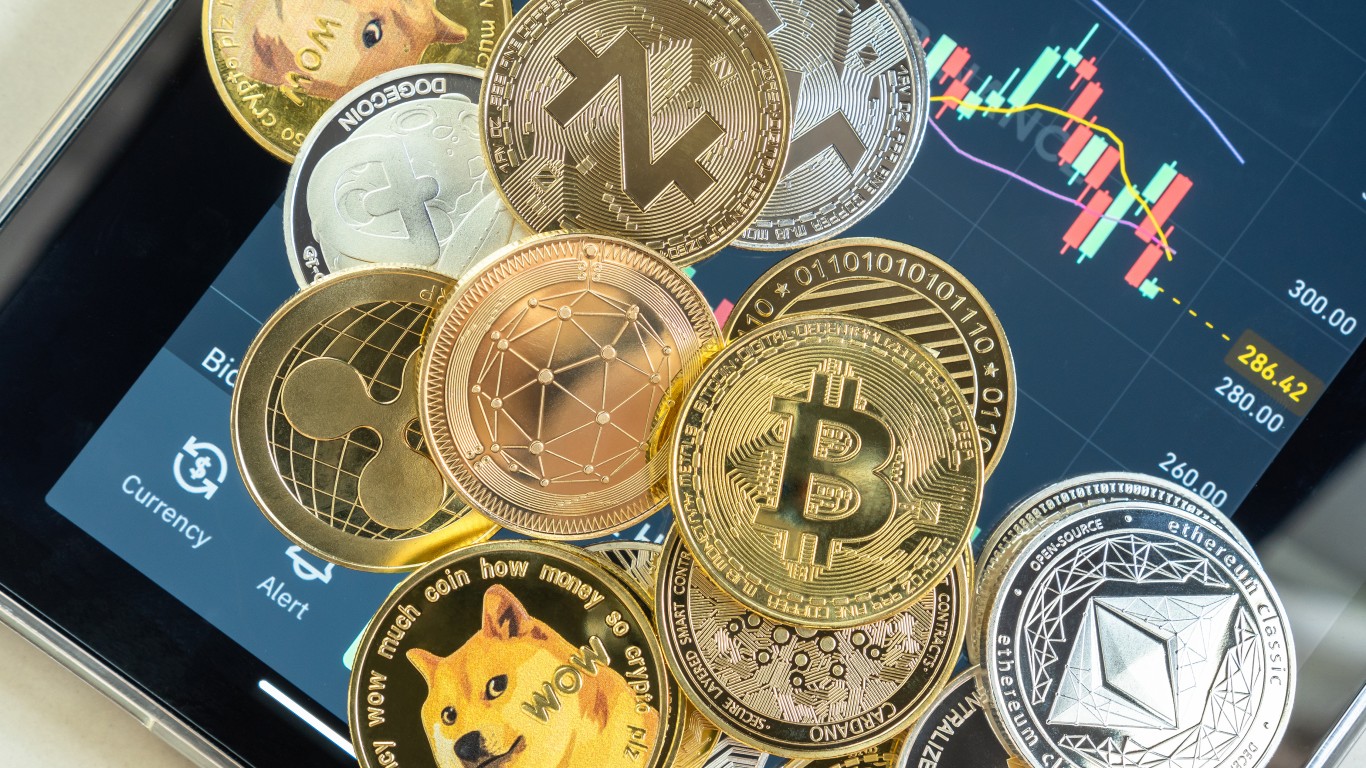 South Korea continues to push the envelope on digital asset transparency. Going beyond just regulating crypto exchanges as Virtual Asset Service Providers (VASPs), registered companies must also include cryptocurrencies in their financial statements.
The South Korean equivalent to the US SEC, Financial Services Commission (FSC), revised its accounting standard rules on Tuesday. Taking a step above what is required by the International Financial Reporting Standards (IFRS), the FSC now requires that companies specify which cryptocurrencies they have either held or issued.
Furthermore, they must detail crypto-related business models and their anticipated monetary value. This fills the information gap with the prior requirement of supplying white papers for crypto projects.
According to the Korea Times, around thirty registered companies hold around $155 million in cryptocurrencies. However, on their own, only five firms – Danal, WeMade, Kakao, Netmarble, and Neowiz Holdings – issued cryptocurrencies. They cover industries ranging between video gaming and mobile payments.
South Korea Boosts Its Cybercrime Division
In addition to the new accounting standard, South Korea will form its crypto-dedicated investigative unit. On Tuesday, the Seoul Southern District Prosecutor's Office announced it will launch by the end of July under the moniker of Virtual Asset Joint Investigation Unit.
The new unit will have a dual mandate. On the one hand, to investigate whether a digital asset conforms to the securities registration. On the other hand, to tackle all the crypto fraud classics, alongside investigating brute hacking:
Spoofing – price manipulation through fake orders that are not meant to be fulfilled
Wash trading – price manipulation when the same entities buy and sell assets to create an illusion of market liquidity.
Pump and dump schemes – feeding false info to boost an asset, only to sell it at its high point.
Most importantly, the unit will investigate fraudulent crypto projects that attract investors only to exit with customers' funds. We have seen this recently with Arbitrum-based Chibi Finance. Given the ever-evolving nature of the crypto space, the unit will also conduct training on the job.
South Korea Still Seeking Terra Resolution
Altogether, the South Korean enforcement and legislative apparatus reacted swiftly to the epic collapse of Terra (LUNA), having evaporated $40 billion worth of user funds. The head of Terraform Labs, Do Kwon, is still in Montenegro jail after being found guilty of forging passports.
After serving his four-month sentence (including eighty-five days in detention), Do Kwon will likely be deported to South Korea. After issuing an Interpol warrant, the prosecutors seek to charge him with fraud and violations of capital market laws. If successful, this could land Do Kwon a 40-year prison sentence.
Terraform Labs co-founder Daniel Shin and nine other members are facing similar charges. In the meantime, prosecutors managed to freeze $184.7 million in funds, according to leading prosecutor Dan Sung Han.
Where Do South Korean Crypto Standards Come From?
In October 2021, the Financial Action Task Force (FATF) first deployed its framework for regulating digital assets. This international body was established by G7 nations in Paris, France, in 1989. Then focused on anti-money laundering efforts, its mandate evolved to dealing with cryptocurrencies.
South Korea was the first to take it seriously, amending its Act on Reporting and Use of Specific Financial Transactions. Likewise, crypto exchanges became VASPs, required to report customer activity to the Financial Intelligence Unit (FIU).
VASPs also have to adopt the FATF-born 'Travel Rule,' by which exchanges flag user transfers if they exceed $821 in value. Above that range, transfers are restricted to verified user wallets. Given these strict restrictions, the South Korean crypto landscape is highly centralized, run between four VASPs – Bithumb, Upbit, Korbit, and Coinone.
This capital flow slowdown caused by red tape often manifests as kimchi premium. Consequently, Bitcoin prices can be significantly higher or lower in South Korea compared to the global market. Interestingly, taking advantage of this arbitrage is how the alleged fraudster, Sam Bankman-Fried, accumulated enough funds to start FTX, born out of Alameda Research.
This article originally appeared on The Tokenist
Sponsored: Want to Retire Early? Here's a Great First Step
Want retirement to come a few years earlier than you'd planned? Or are you ready to retire now, but want an extra set of eyes on your finances?
Now you can speak with up to 3 financial experts in your area for FREE. By simply clicking here you can begin to match with financial professionals who can help you build your plan to retire early. And the best part? The first conversation with them is free.
Click here to match with up to 3 financial pros who would be excited to help you make financial decisions.