Vanguard Total Bond Market Index Fund ETF Shares
NASDAQ: BND
$88.35
-$0.10 (-0.1%)
Closing price August 14, 2020
While investors have jumped into defensive stocks and defensive strategies for too long to easily recount, those defensive strategies are far from attractive if a trade deal with China is going to...
9 months ago
Last Updated: 6 months ago
After all the talk of interest rate hikes and gradually tightening monetary policy from the Federal Reserve, interest rates on the 10-year bond have touched record lows yet again.
4 years ago
Last Updated: 7 months ago
If the Federal Open Market Committee (FOMC) ends up voting to hold the target fed funds rate as is, then a potentially embarrassing situation for the Fed could develop.
4 years ago
Last Updated: 7 months ago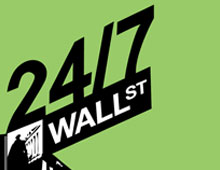 Source: ThinkstockBond yields have risen over the past month or two, and many investors expected those yields to keep rising. That was before Monday. The latest European debacle in Cyprus wanting...