Morning Blast: A $3 Trillion Company; a Boomlet in EV Stocks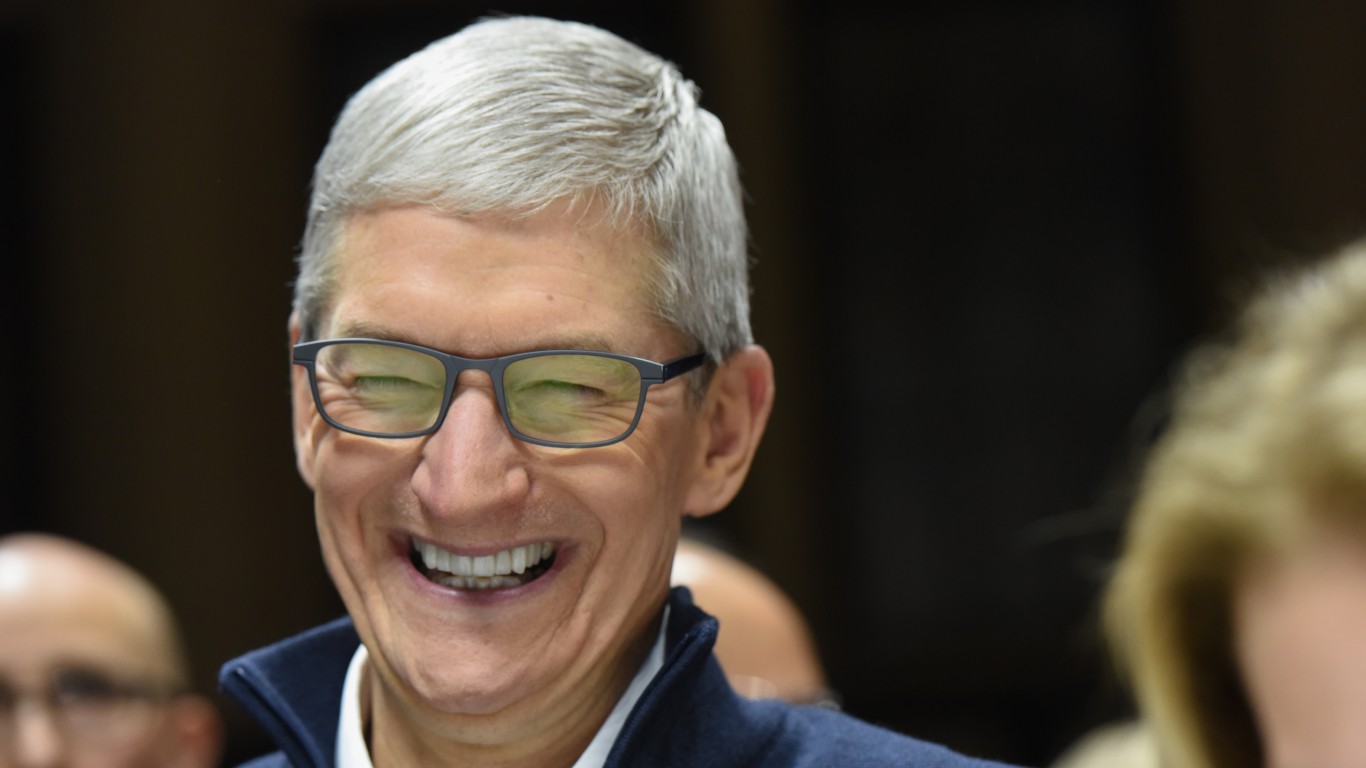 Premarket action on Friday had the three major U.S. indexes trading higher. The Dow Jones industrials were up 0.33%, the S&P 500 up 0.43% and the Nasdaq 0.55% higher.
A reminder that U.S. equity markets close early (1:00 p.m. ET) on Monday and are closed all day Tuesday to celebrate the Independence Day holiday.
Apple Inc. (NASDAQ: AAPL) is a virtual lock to reach a market cap of $3 trillion Friday. In premarket trading, the stock traded at just over $191.00, more than enough to hit that mark. Apple touched the $3 trillion level in January of 2022 but failed to close above that level. The absurdly high valuation does not even include the bump for AI that has driven other stocks to new heights this year. Apple posted a new all-time high on Thursday, and there is probably nothing that can stop it from doing so again Friday.
Among Thursday's surprises was investor interest in electric vehicle (EV) stocks. Lordstown Motors Corp. (NASDAQ: RIDE) filed for bankruptcy protection earlier this week and, on Thursday, received a de-listing notice from the Nasdaq. Shares rose 6.64%. Rivian Automotive Inc. (NASDAQ: RIVN) stock rose 9.63% to lead the pack, and luxury EV maker Lucid Group Inc. (NASDAQ: LCID) added 7.17% to post the largest gain among the Nasdaq 100. Canoo Inc. (NASDAQ: GOEV) rose by 7.94% and fast-charging network EVgo Inc. (NASDAQ: EVGO) added 7.27%. Tesla, alas, was able to manage a gain of just 0.5%.
What is going on? For one thing, the imminent demise of Lordstown may be an indication of coming consolidation in the space. Many EV makers are consolidating around the North American Charging Standard (NACS) developed by Tesla. The latest sign-on, announced Thursday, is Sweden's Polestar. Exactly how does a NACS charging connector boost the value of Rivian by nearly 10%? Is it going to give up making trucks and start building only connectors?
Consolidation usually means mergers and acquisitions for the lucky and bankruptcies for the rest. It is unlikely that either GM or Ford, both of which posted small gains Thursday, will be buyers. European automakers like BMW and Daimler are sticking to their own models and technologies or acquiring technology from their U.S. peers.
That leaves the Chinese. Of the four major U.S. exchange-traded China-based EV makers, only Xpeng posted a gain on Thursday, and it was just 0.4%. Nio traded down 1.37%, Li Auto traded down 2.22% and BYD, which trades over the counter, slipped 2.44%. Would you want to place a bet right now that one of these four will acquire one of the U.S.-based EV makers in the next 12 to 18 months? Didn't think so.
It beggars belief that one of the struggling EV makers could scrape together the cash and the gumption to acquire one of the others. All that would accomplish is to double the number of headaches the acquirer has.
So, no, Thursday's burst of enthusiasm can probably be put down to animal spirits. What else could it be? Rivian up nearly 10% and Lordstown up nearly 7%? Really?
Before U.S. markets open on Friday, the U.S. Bureau of Economic Analysis will issue its personal consumption and expenditures report for May. The report includes the BEA's PCE price index, the Federal Reserve's favored measure of inflation. Personal income is forecast to rise by 0.4% month over month, unchanged from the April increase. Spending is expected to rise by 0.3%, down from a jump of 0.8% in April. The PCE price index is expected to rise by 0.1%, down from a gain of 0.4% in April, and the PCE core price index (excluding food and energy) is expected to increase by 0.3%, less than the 0.4% April increase.
Thursday's jobs report was stronger than expected, prompting a sell-off in U.S. Treasuries that drove yields higher and added fuel to speculation that the Fed will raise interest rates at least twice more before the end of the year.
Here is a look at how U.S. markets fared on Thursday.
Eight of 11 market sectors closed higher. Financials (1.67%) and materials (1.27%) posted the day's largest gains. Communications services (−0.63%) posted the day's biggest loss. The Dow closed up 0.80%, the S&P 500 up 0.45% and the Nasdaq unchanged on Thursday.
Two-year Treasuries added 16 basis points to end the day at 4.87% on Thursday, and 10-year notes rose by 14 basis points to 3.85%. In Friday's premarket, two-year notes were trading at around 4.91% and 10-year notes at about 3.88%.
Sponsored: Tips for Investing
A financial advisor can help you understand the advantages and disadvantages of investment properties. Finding a qualified financial advisor doesn't have to be hard. SmartAsset's free tool matches you with up to three financial advisors who serve your area, and you can interview your advisor matches at no cost to decide which one is right for you. If you're ready to find an advisor who can help you achieve your financial goals, get started now.
Investing in real estate can diversify your portfolio. But expanding your horizons may add additional costs. If you're an investor looking to minimize expenses, consider checking out online brokerages. They often offer low investment fees, helping you maximize your profit.